It's that time again! Here are my March 2012 faves, and not-so-faves!
The Best....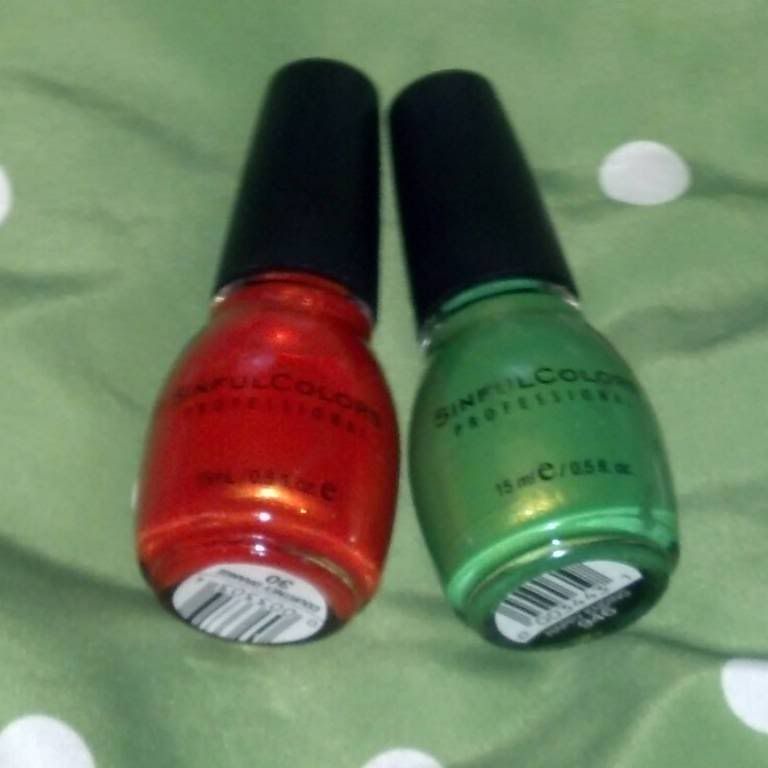 Sinful Colors Courtney Orange (L) & Happy Ending (R)
I've been a fan of Sinful Colors for quite a while now and specifically the colors shown above. However it was not until St. Patrick's Day that I realized how much I loved these polishes (check out my St. Patrick's Day nails here). You see, right before the holiday I had an extremely unsavory experience with a polish chipping incessantly within a day of applying it. So I found using Sinful Colors' Happy Ending absolutely delightful in comparison as it didn't chip one bit for the week I had it on! It also helps a lot that you can get these babies for $1.99 a pop and they have TONS of shades!
For lips, I've been wearing the Revlon Lip Butter in Creme Brulee pretty much all the time. It's gotten to the point where I just keep it in my purse no matter what look I'm rocking that day. Creme Brulee goes with everything as its a nude and feels great on my lips! (swatch here)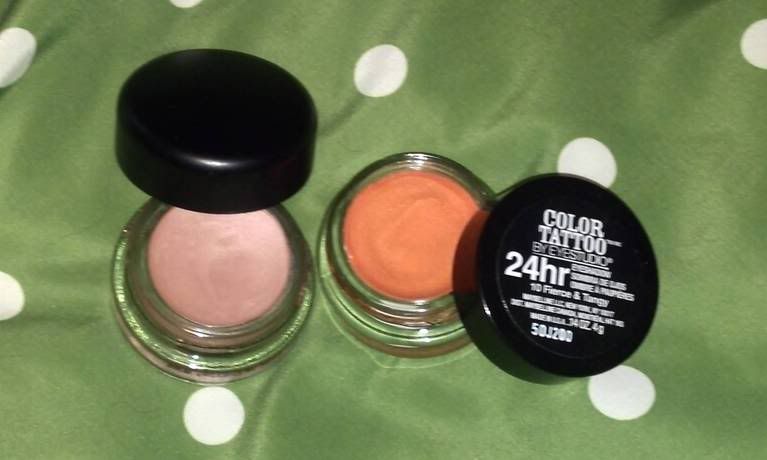 MAC Nubile (L) & Maybelline Fierce & Tangy (R)
For some reason I've been in a cream eyeshadow frenzy lately. Two that I've really been clinging to are Maybelline Color Tattoo in Fierce & Tangy (swatch here) and MAC Paint Pot in Nubile. You can see a quick look I did with Fierce & Tangy here and look forward to seeing many looks featuring Nubile soon.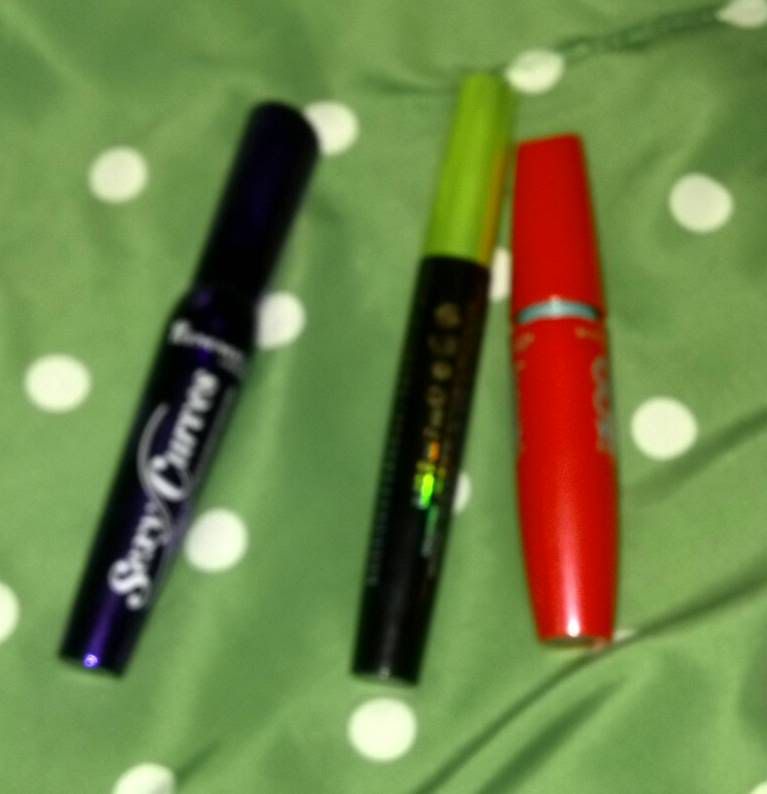 L-R: Rimmel Sexy Curves, Rimmel Lash Accelerator
Maybelline One By One
It probably comes as no surprise to many of you that read my blog regularly that these 3 mascaras made the cut this month. I've been raving about them nonstop. I've had all these mascaras for a while now, but I just recently started using the Lash Accelerator with One by one (you can see the technique here), and the Sexy Curves (review here) on my bottom lashes.
In terms of shadow, Sleek and Revlon have really dominated March. The Sleek Oh So Special Palette has given me pink fever and I can't stop wanting to wear pink shadows all the time now. I was working on a review for this palette however I realized the one I received had the wrong shadow in one of the pans (Sleek fans: can you tell which one?) so I'm waiting for Sleek to send me a replacement so I can do a proper review. In the mean time though, you check out the look I did using the palette here. I've also been getting more into violets and plums, and Revlon Single Eyeshadow in Violet Starlet has been phenomenal for those looks. Its a soft but pigmented warm violet-plum with blue shimmer. I've also noticed another winner among my Revlon singles so you can expect at least some swatches of them soon.
Finally, for the face I had a few loves, first being my e.l.f. Complexion Brush. It's been my go to brush for bronzing now that it's spring. It gives a more blended and low coverage of the bronzer so I don't have this intense tan look out of nowhere in the beginning of spring. And I've already posted about my surprising love for the Almay Smart Shade Perfect & Correct Primer (review here) that, despite it's failed complexion correction, turned out to be an amazing primer for all my foundations. I've also mentioned loving Revlon's Photoready Concealer in Light for a nice, natural highlight, especially on my brows (read more about that here).
....and the Rest
Only a couple of let downs in March. One being the Rimmel Moisture Rescue Lipsticks (review here). I just didn't like the way they sat or looked on my lips. The next being Maybelline's Dream Lumi Concealer. I'll have a review for this product soon, but for now I'll just say that it had a similar issue that I found with Photoready Concealer in Medium (review here).
Your turn! What products have rocked your world this March?