I'm not one to usually finish up products as I buy so much new stuff that I don't really give myself the chance to. One product though that I'm slowly coming up on the finish line with is Stila's One Step Correct Primer. I love it, and as soon as I get a new bottle I'll give a formal review on it. It really does help to color correct my face in that it corrects any redness, dull skin, or hyperpigmentation I may have while hydrating my skin beautifully, so much so that I would wear it sans foundation most of the time. Only problem with it is that it costs $36 a pop! I can't afford that, so when Almay came out with a new primer that looked suspiciously similar to Stila's I was praying that it would be a decent dupe. Find out how Almay's Smart Shade Perfect & Correct Primer measures up after the jump!
One difference right off the bat is that while Stila has 3 different color correcters, Almay only has two. Both have green (to counteract redness) and lavender (to counteract sallow skin) but Stila has a bonus peach to correct dark spots.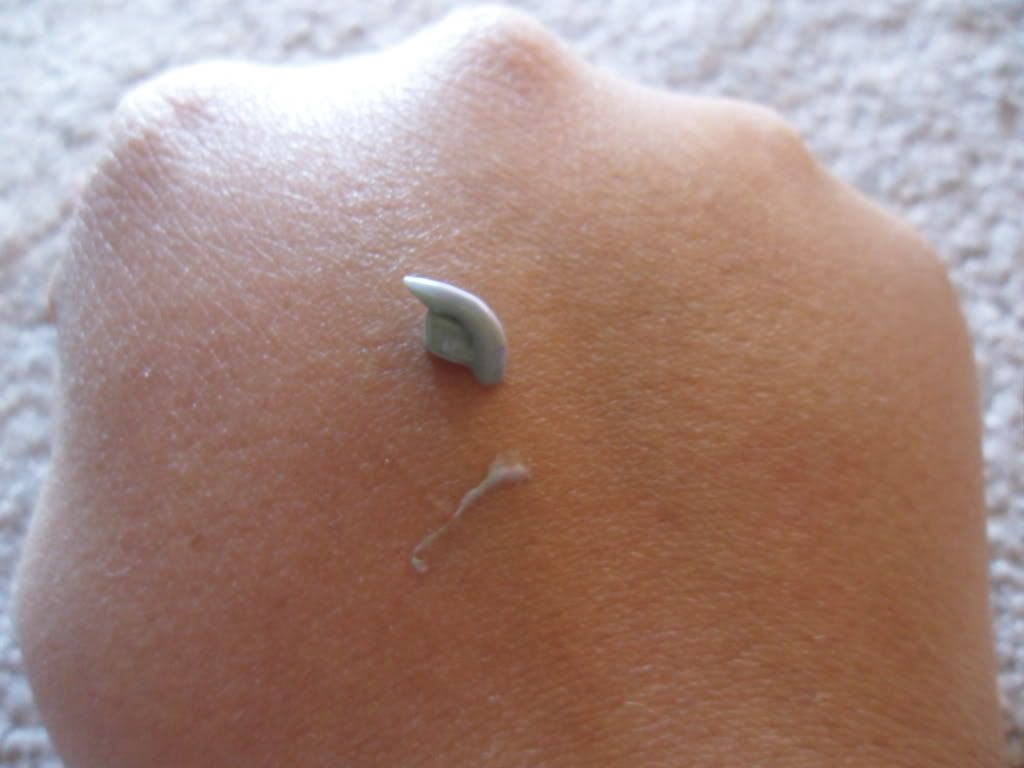 Almay Smart Shade Perfect & Correct Primer - 1 pump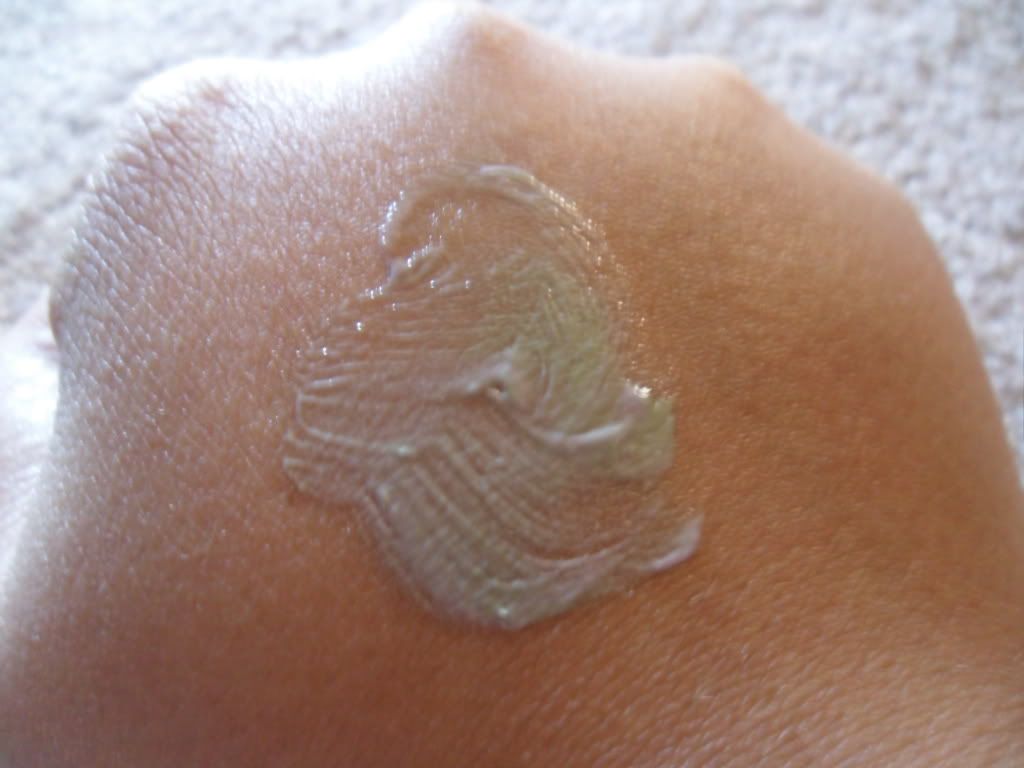 Primer blended out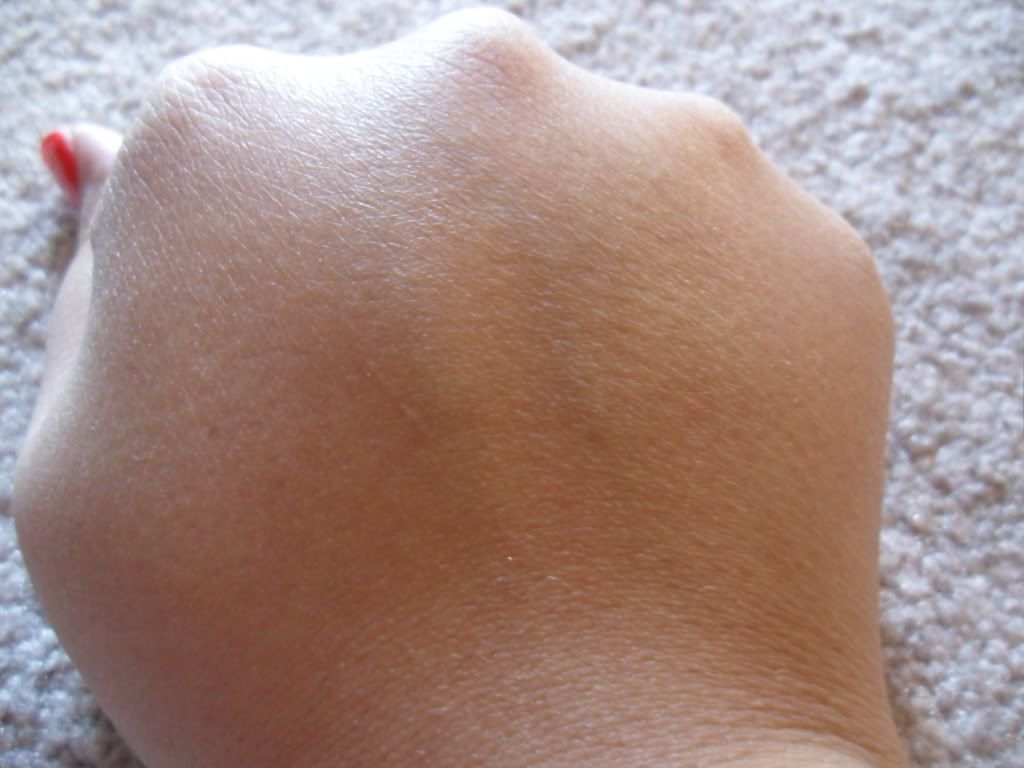 Before - No primer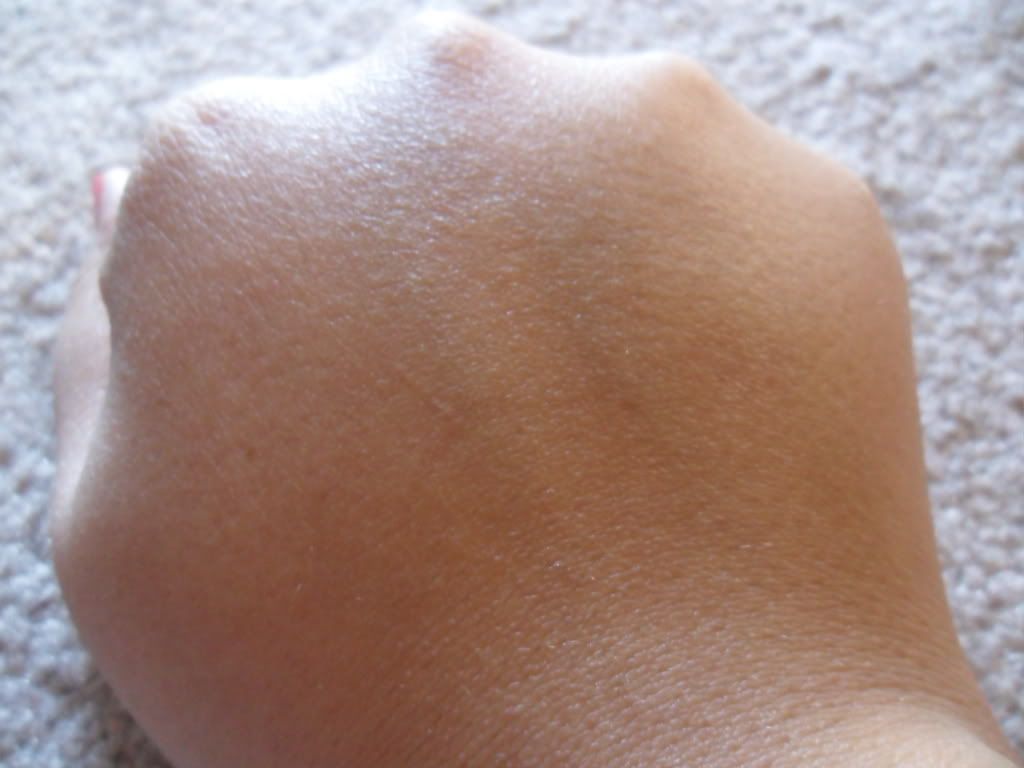 After - With primer
After testing on my hand I was a bit disappointed. I had seen other swatches around where there was a larger difference than the one I experienced. There was a slight smoothing effect after the primer, but on the correcting front it was nothing near what I had experienced with Stila sadly. But hey, you're supposed to put this stuff on your face right?
And it was on my face, once I put on my foundation, that the real magic happened! No, still not much color correcting action so don't get your hopes up for that one. But, seriously, I have never seen my foundations go on my face smoother! With my dry skin and uneven texture, foundations have the tendency to look flaky sometimes on me, but not with Almay. I've tried 3 different foundations so far with this, and they all look like real skin on top of this primer. When it comes to actual priming, I'm comfortable saying this is the best product I've ever tried! (Check out a photo of me wearing it here.)
It's also extends the life of my foundation. This isn't something I typically worry about as my skin lacks the oils that tend to break a foundation down and I don't usually wear foundation if it's going to be hot enough out to cause me to sweat. However, I forgot to remove my makeup before my Zumba session yesterday and through my sweat I could see my makeup was still on and popping!
Bottom Line: Amber REALLY really Likes!!!!!!!
This would have been a LOVE were it not for the failed color correction. That whole aspect of this product for me was pretty much non-existent. I'm also not too excited about the pricing at $12-14. That wouldn't be too bad if I was able to use it to replace my $36 Stila Primer, but it won't be so I won't be saving any money here.
Something also a little wierd: the smell. I don't know how I'd describe it, it just stinks. I've seen some say it has a putty-like scent. Personally I'd rather the smell of putty to this. To be honest, and sorry for the grossness about to ensue, it smells more like putty and stale ass lol. However once you put all your foundation and stuff on top of it the smell completely disappears so it's not a dealbreaker, just really odd. And this really is a testament to how much I like it's priming abilities that I'm willing to overlook its stench for the wonders it works for my foundation.