One thing I've noticed throughout my adventures into makeup is that you're hard pressed to find a brush with the primary purpose of highlighting. Think about it, there are shadow brushes, blush brushes, foundation brushes, even contour brushes, but how many highlighting brushes can you think of? Off the top of my head, I can only think of 1 or 2. Of course some brushes have highlighting in their descriptions but it's usually just an afterthought, being shadowed by a larger use like blush or foundation. In my personal collection I use a number of different brushes for my highlighting needs, none of which were originally intended or bought primarily for highlighting, but get the job done superbly!
MAC 109
The MAC 109 is one of those miracle brushes that can do it all. I believe it's described officially as a contouring brush, but also functions well for foundation, bronzer, blush, and, of course, highlighting. It's head is small enough to fit right on the tops of your cheeks and it's blending ability is matched by no other. This is perfect for either powder or liquid, although I tend to stick with powders when using the 109 because of it's natural hair. - $34 at maccosmetics.com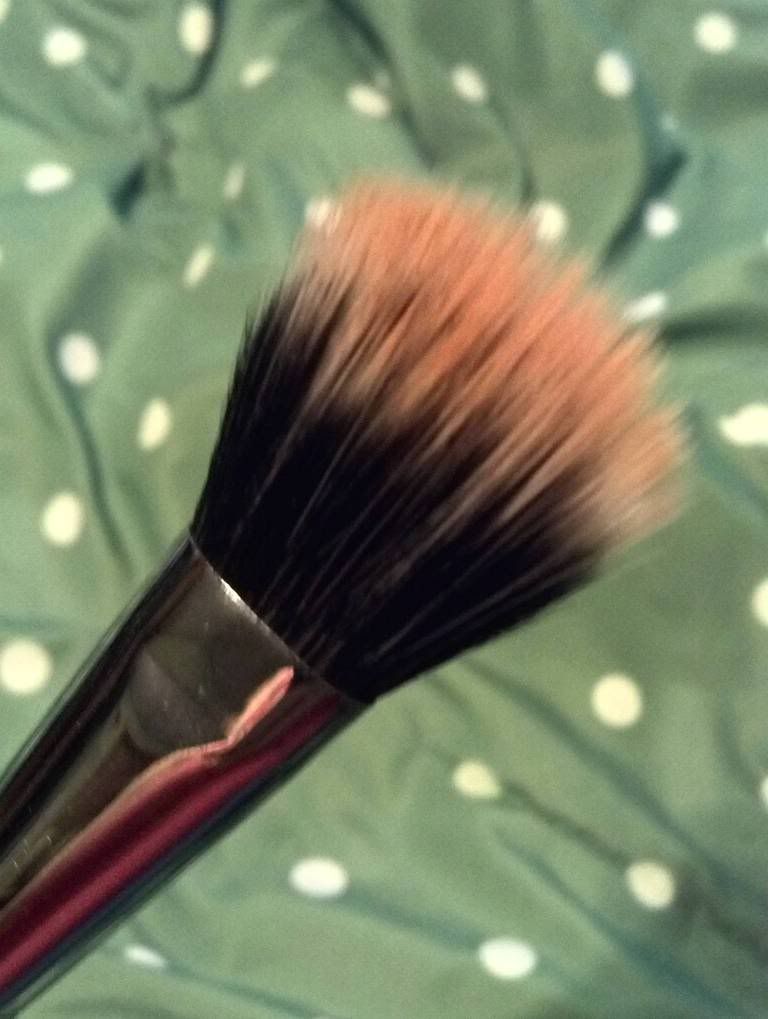 Coastal Scents Duo Fiber Blush Brush
Duo Fiber brushes, in theory, are great tools for highlighting since they apply a minimal amount of product so as not to turn yourself into a glitter bomb. However, normal duo fiber brushes can be a bit too large and hard to control. This is why I like the Coastal Scents Duo Fiber Blush Brush. It's shaped like a normal paddled blush brush, so with the more horizontal head it gives you a more precise application. - $6.95 at coastalscents.com (the one I have pictured is no longer available, but the link will take you to the closest alternative to what Coastal Scents has now)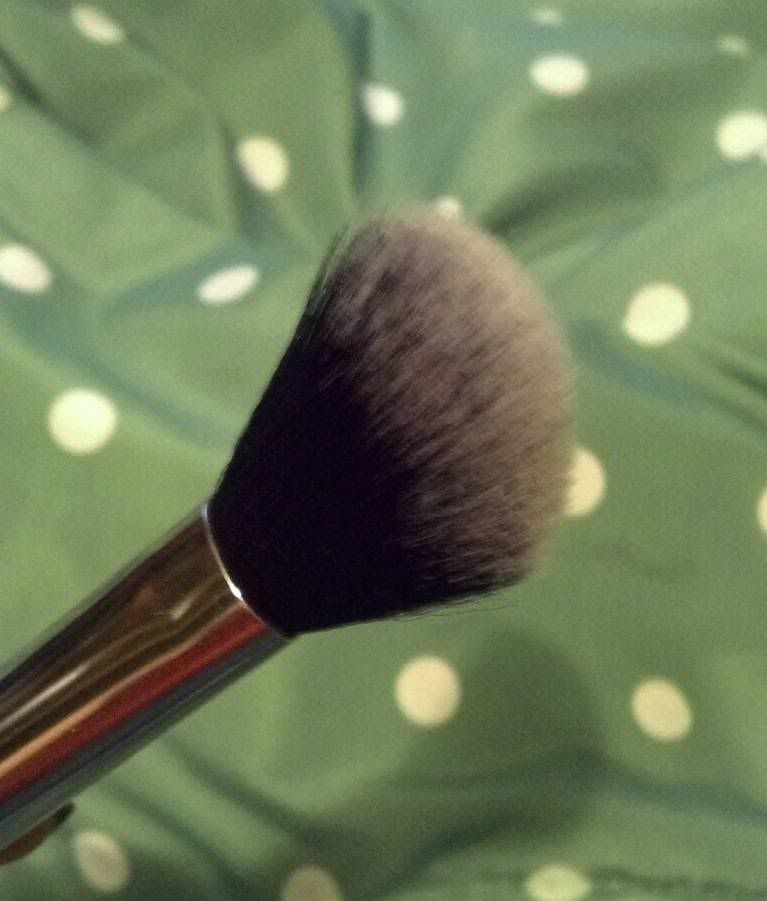 Rite Aid Renewal Angled Blush Brush
Angled blush brushes are terrific for highlighting by turning them on their side (so the shorter tip of the brush top is pointed toward your hairline) and just allowing the angle of the brush to do the work. I particular prefer the Rite Aid Renewal Angled Blush Brush for this because out of all my similar brushes to this, it is the smallest. - $8.99 at Rite Aid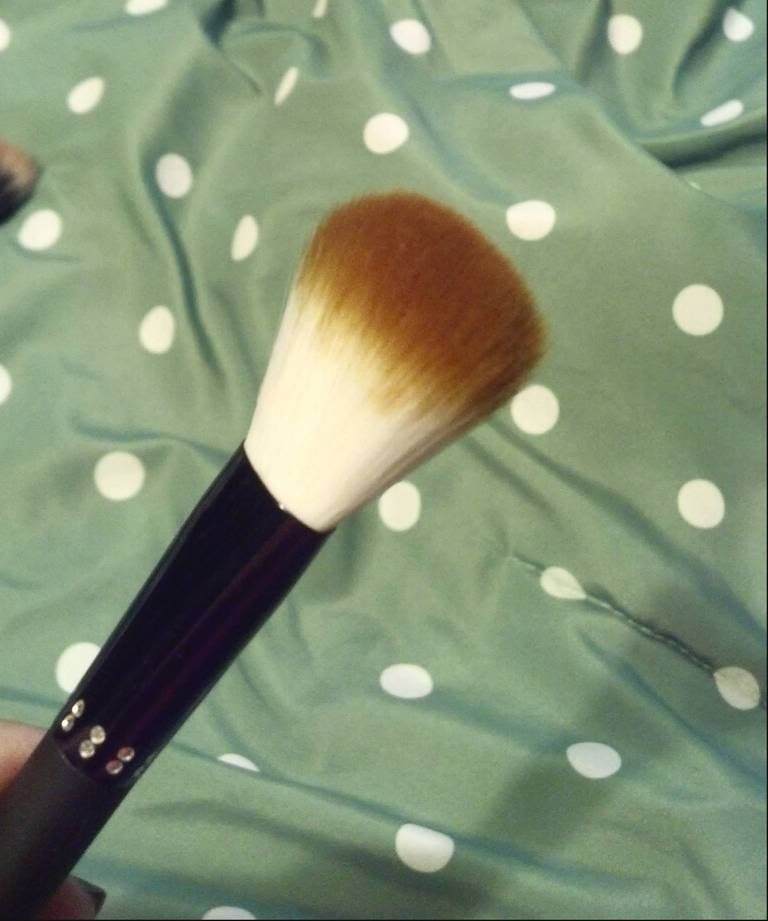 Icing Powder Brush
I debated about including this since I don't know if it's still available or not, but I do use this quite a bit. The Icing Powder Brush was included in a small brush set that I got for Christmas one year. If you have an Icing Store, (or a Claire's for that matter), near you may find this or something similar. It's just small enough to fit along the tops of my cheekbones.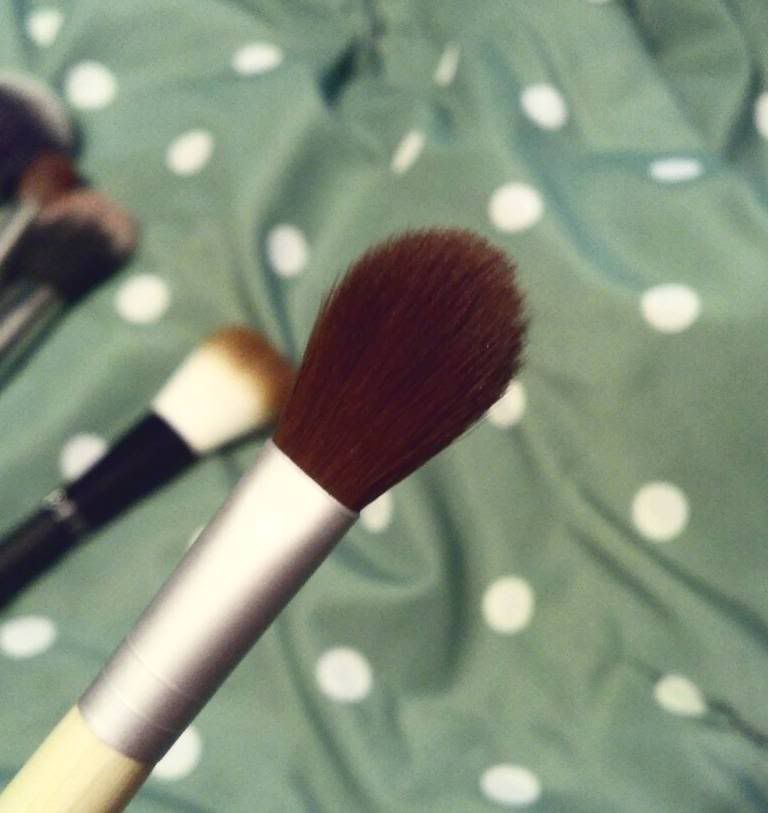 Ecotools by Alicia Silverstone Mini Powder Brush
I've raved about this before, and I'm about to do it again. The Ecotools by Alicia Silverstone Mini Powder Brush (review here) is the absolute PERFECT size for any highlighting job, whether its on the cheekbones, brow bones, or done the bridge of your nose. I do prefer this more for powders though, not so much for liquids or creams. - around $15 for the set (5 brushes total) where ever Ecotools are sold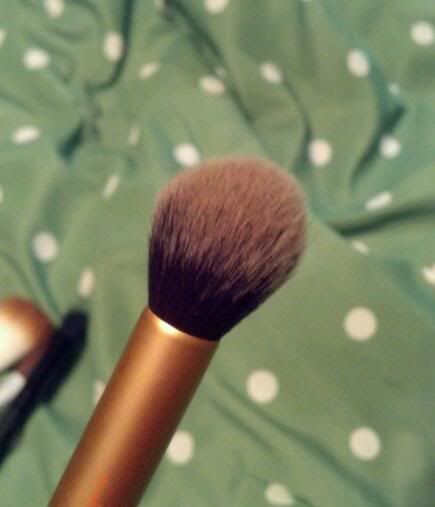 Real Techniques Contour Brush
Lastly for the face brushes is the Real Techniques Contour Brush. All together this is my favorite brush of the bunch for highlighting no matter if you're working with powders, creams or liquids. It edges out all other competition with its ever-so-slightly tapered nature which allows for precision yet still blends effortlessly. - $17.99 for the set (4 brushes total) at realtechniques.com & ulta.com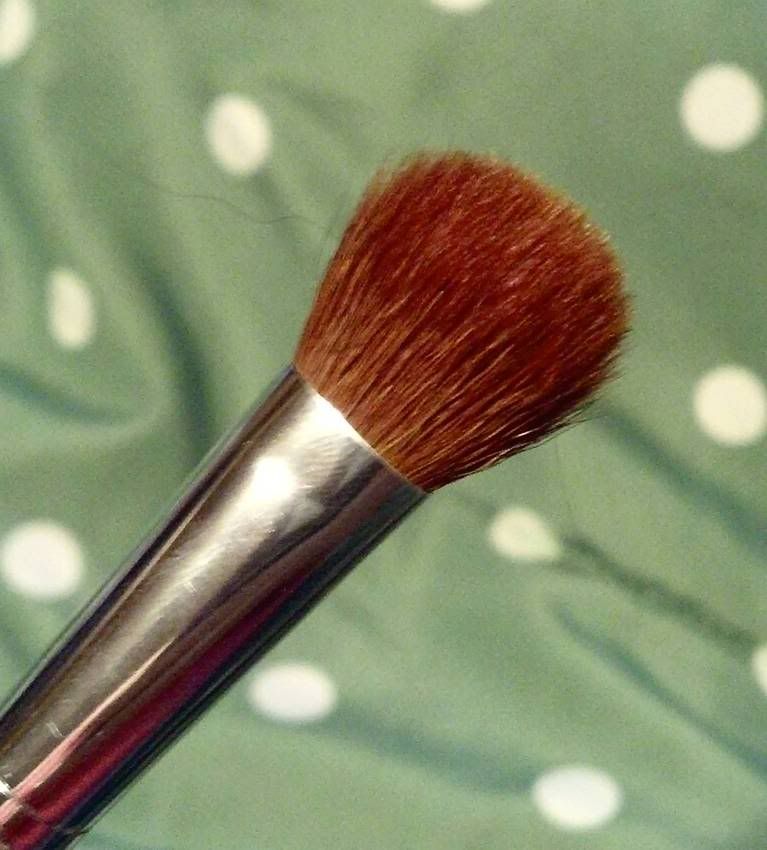 Clinique Shader Brush
I also wanted to give you the option of using eye brushes. These can often be great tools in highlighting. The Clinique Shader Brush is perfect as its probably the best blending brush period in my whole collection. Although it seems a bit too big for eyes, that makes it the perfect size for those smaller areas you want to highlight on the face. - $21.50 at clinique.com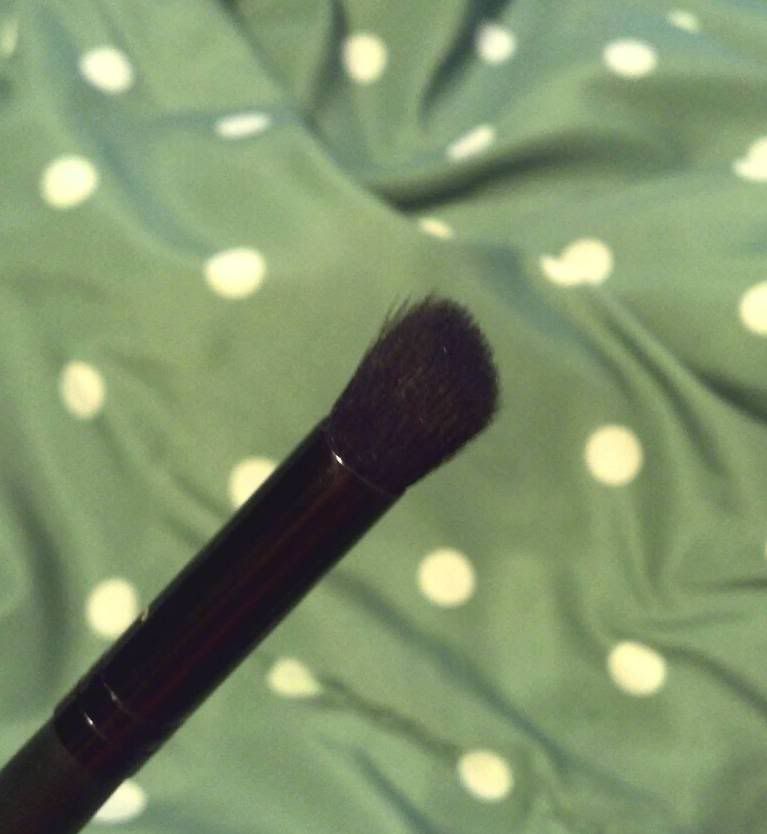 e.l.f. Angled Contour Brush
There is absolutely NOTHING this brush can't do! I've already sung the e.l.f. Angled Contour Brush's praises in regards to concealer application (check that out here), but it's also great for precise highlighting for the same reason it exceeds at concealing: its small, angled, and flat top! - $3 at eyeslipsface.com
So hopefully if you've been looking for good brush for highlighting this post will get you started with ideas. I highly suggest looking through your own stash of brushes, be them for face or eyes, before rushing off to buy a brush just for highlighting. You probably already have a great brush!