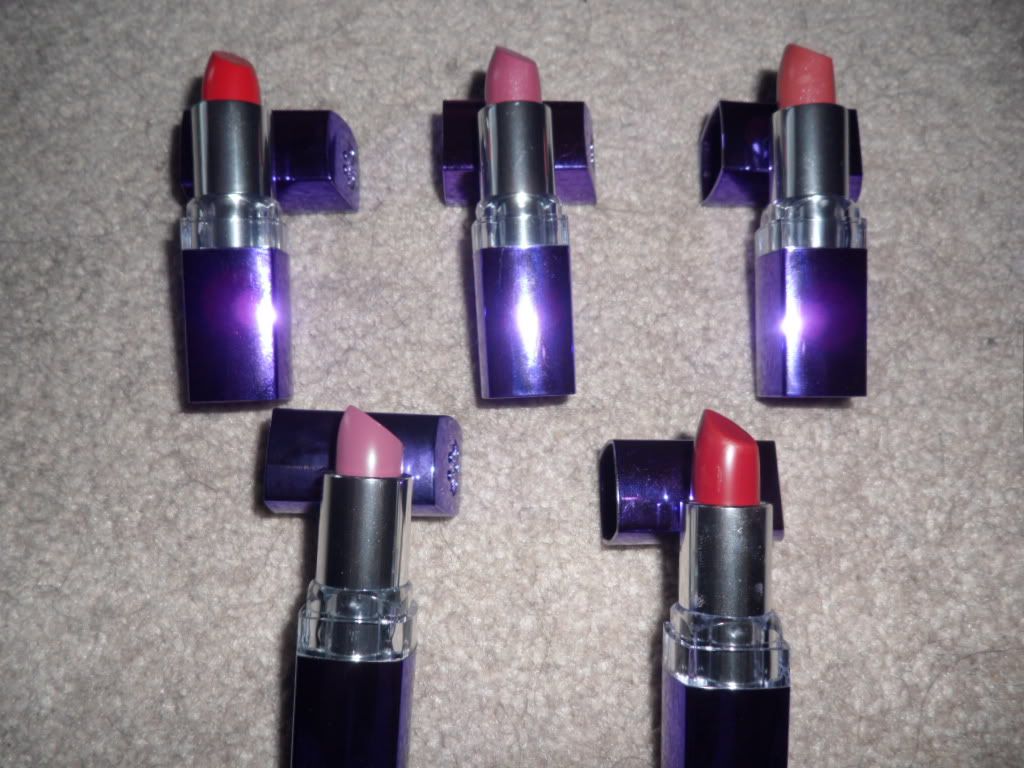 I've been sitting on these swatches of the Rimmel Moisture Renew Lipsticks I picked up a few weeks ago, not sure if I wanted to even post about them. Talking about products that I don't really like bums me out, so when one comes along I try to pretend like it really doesn't exist, as bizarre as that sounds. But I also believe it's my duty to share my experiences with all of you, be them good or bad, after all that's what blogging is all about. So I'm just going to be straight with you, I didn't really like these lipsticks. I tried really hard to as they seemed right up my alley and I hear a lot of raves about them, but they just didn't suit me. I did, however, realize something while playing with these that will help me in future lipstick purchases. Find out what that was, along with swatches, after the jump! (Warning: Kinda Pic Heavy)
First I'm just going to bombard you with swatches, since I think some of you may be able to tell one of the problems I had just by seeing some of the pics.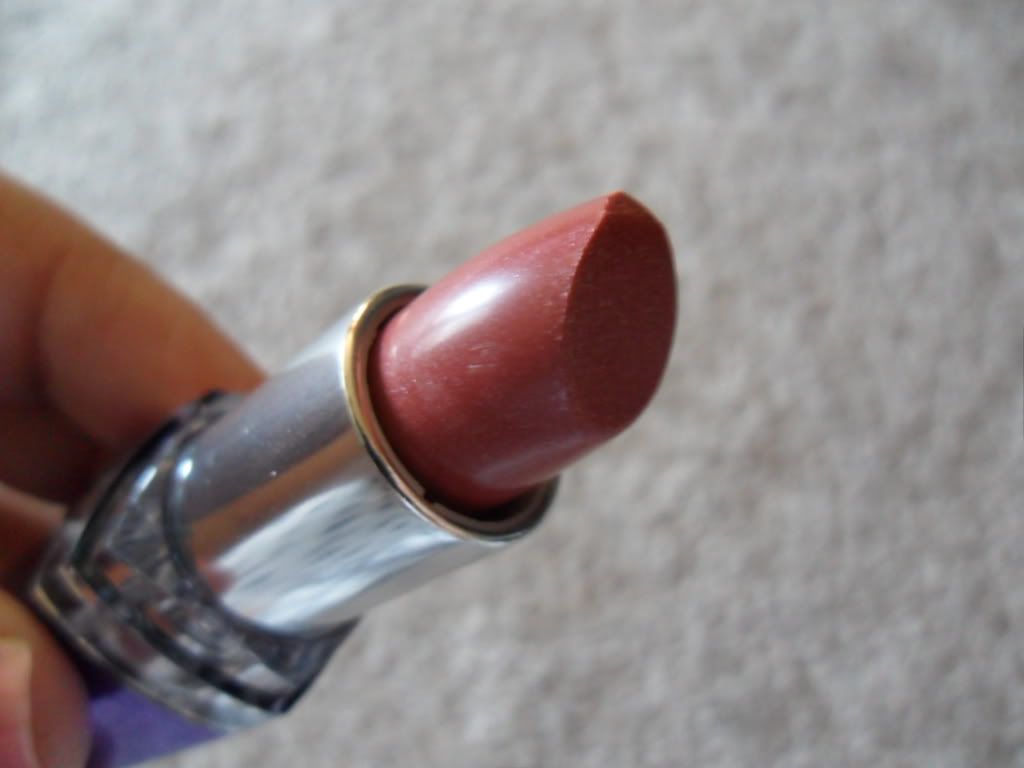 Autumn Breeze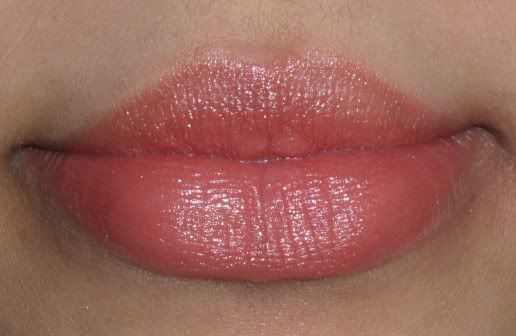 Autumn Breeze on Lips
Autumn Breeze was actually my favorite color of the bunch. Kind of like a subdued peachy rose shade. It appeared slightly more red in person though, which didn't turn out to be too flattering on me.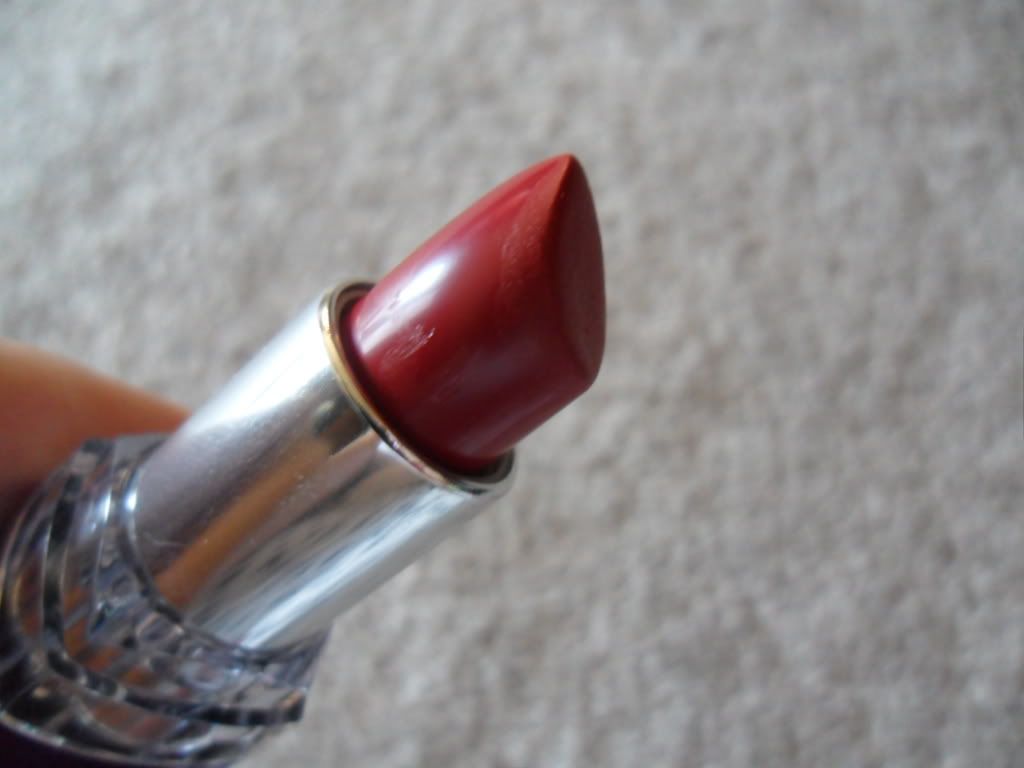 Berry Queen
Berry Queen on Lips
Berry Queen is a cooler toned berry red. In person, once on the lips, the berry part isn't very apparent at all. It appears as just a red unless you look really hard.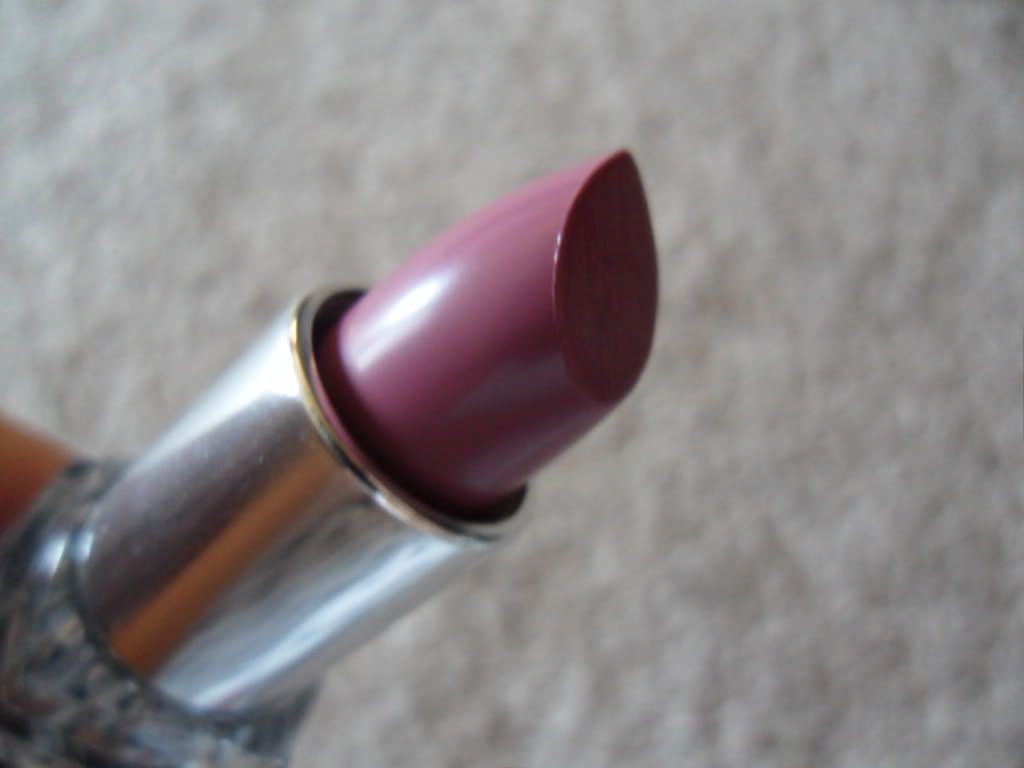 Crystal Mauve
Crystal Mauve on Lips
Crystal Mauve came out to be a lot pinker than I thought it would be. Judging from the name and the color in the tube I thought it would have more of a mauvey-violet tone to it.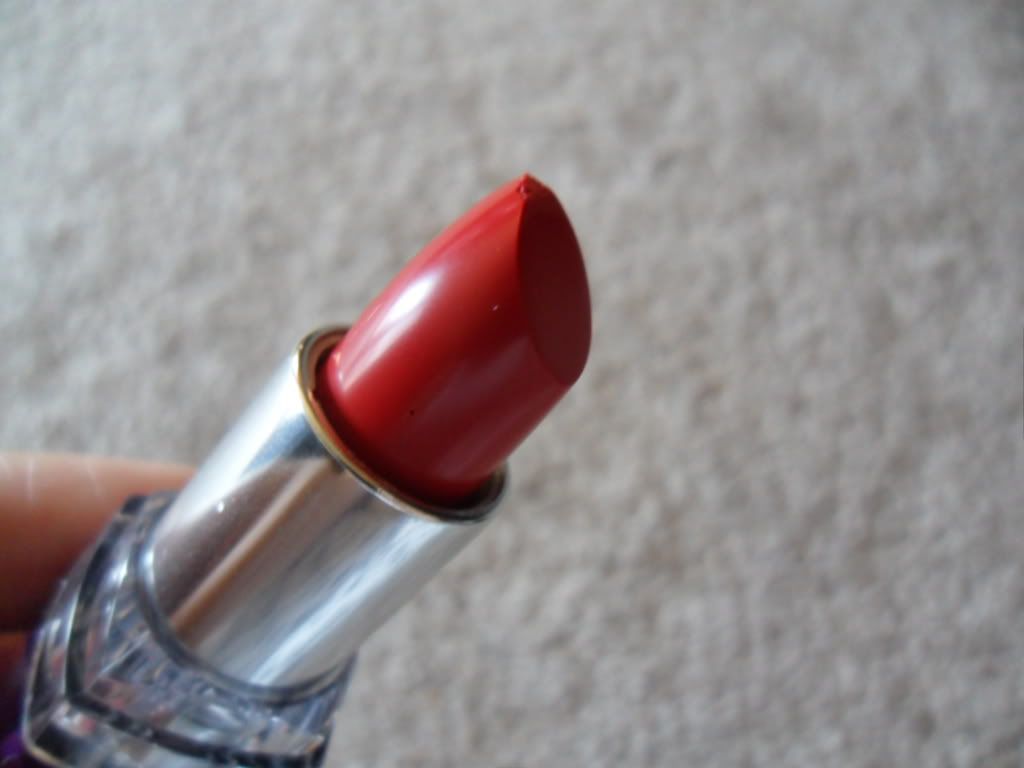 Red Alert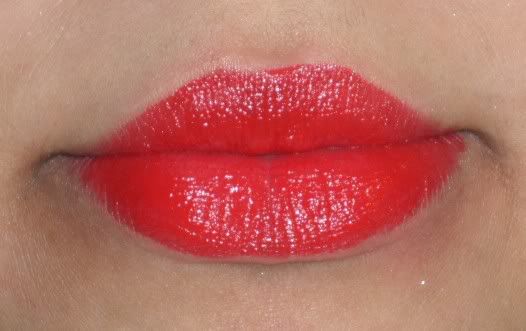 Red Alert on Lips
Red Alert is your classic warm ketchup red. It's showing up more orangey in the photo than it really is in real life.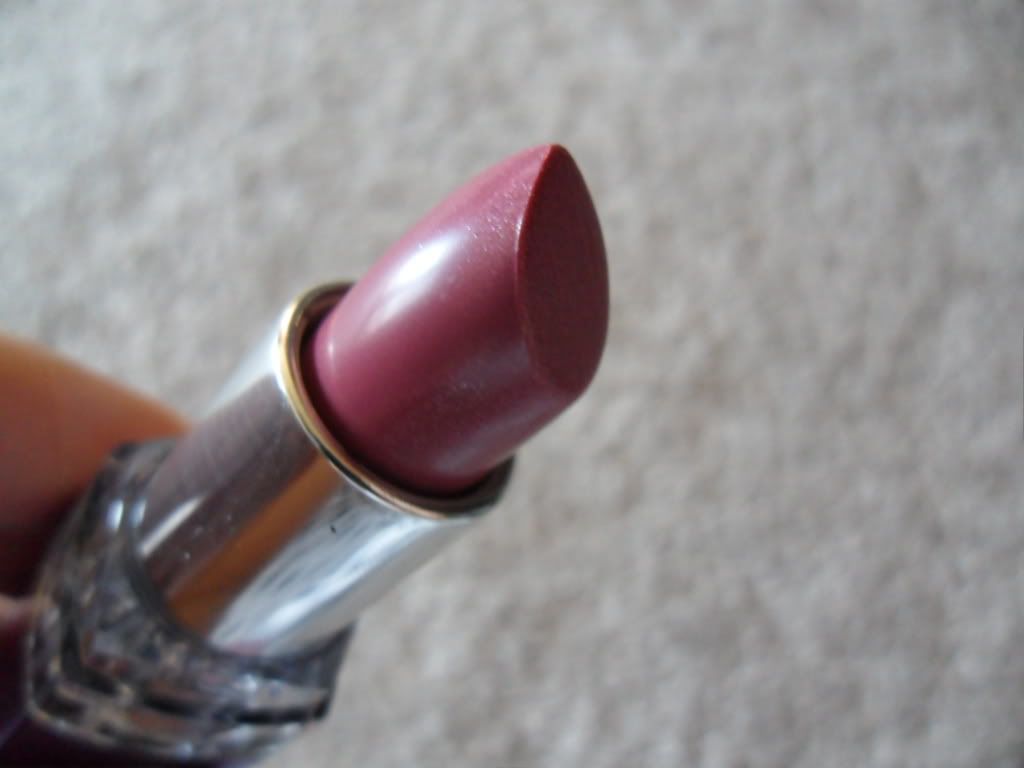 Vintage Pink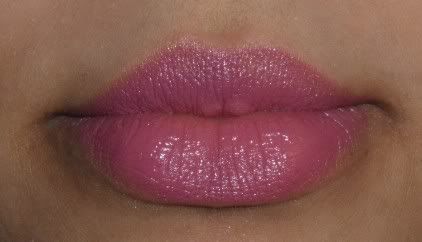 Vintage Pink on Lips
Vintage Pink was what I though Crystal Mauve would be. It's much more a mauve and if it were me I think I would switch the names of the two colors.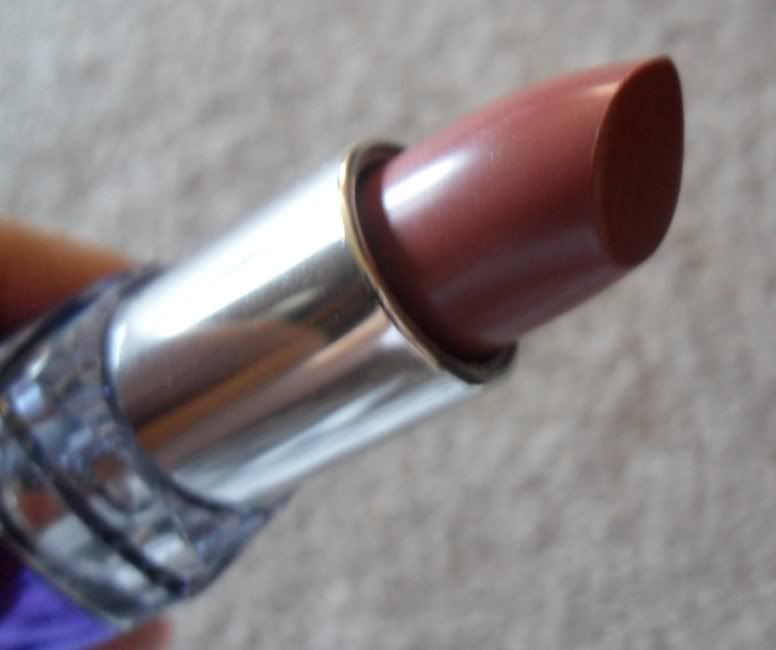 Dusty Rose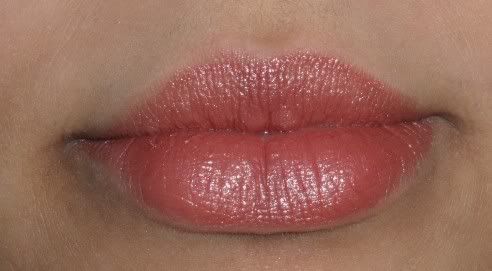 Dusty Rose on Lips
Finally, Dusty Rose is a rose with brown undertones.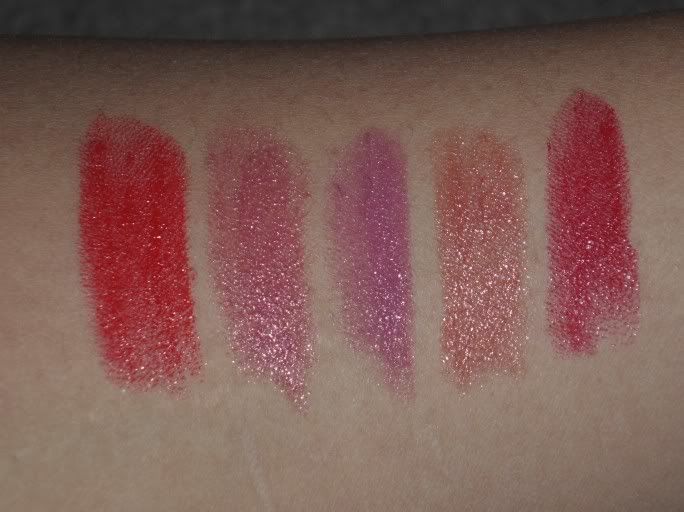 Swatches L-R: Red Alert, Crystal Mauve, Vintage Pink,
Autumn Breeze, Berry Queen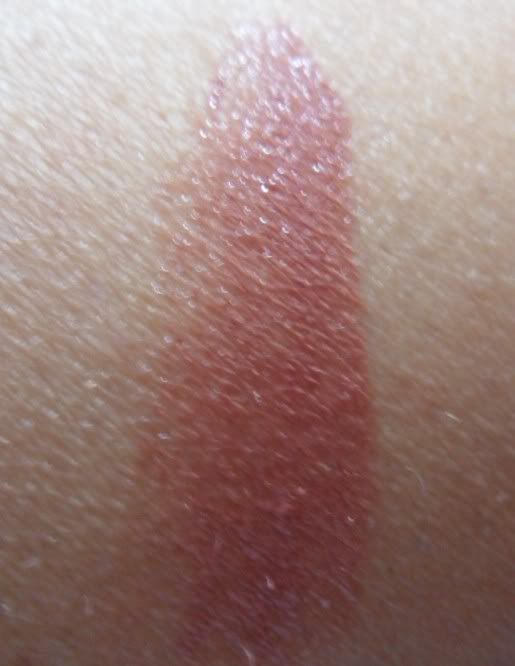 Dusty Rose Swatch
Phew, that was a lot of pictures. Anyway, about these lipsticks...they're key feature turned out to be what I didn't like. Because they are supposed to be moisturizing they are a bit more emollient than the average lipstick. But because of the emollient nature, they tend to slip around a lot and create patches as you can see best in the Crystal Mauve and Autumn Breeze swatches. And for some reason, none of the colors suited me very well which I guess is mostly my fault as I'm the one who chose them.
Bottom Line: Amber...got a refund.
What I did realize after using these is that I do find matte lipsticks to be more flattering on me and will probably stick with buying them in the future. I also picked up Rimmel's Lasting Finish lipsticks that I enjoyed much more and will be reviewing them soon.