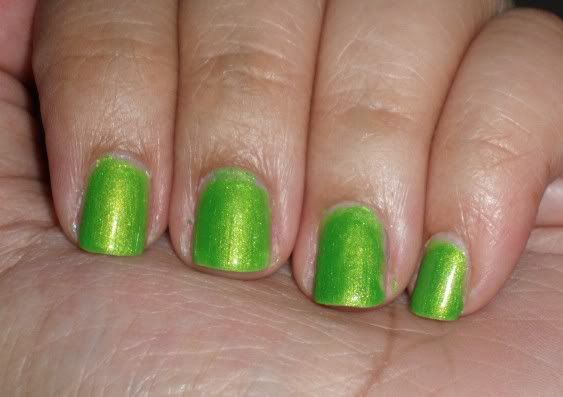 Sinful Colors Happy Ending (with flash)
Whether you're celebrating today by watching a parade or hitting up your local bars, you're gonna need the perfect green for your nails. For me, this is Sinful Colors polish in Happy Ending (available at drugstores & Cherry Culture for no more than $2). What makes this color special is surprisingly not it's gorgeous lime green base, but instead its flash of gold when it hits the light. It's not a duo-chrome effect, it's more of a gold dazzling effect that still lets the green shine through. I love it!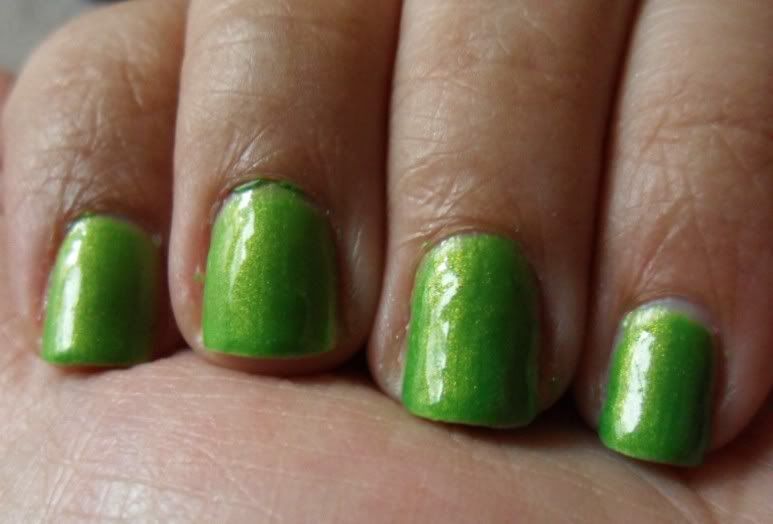 Sinful Colors Happy Ending (no flash)
Tip: As gorgeous as this color is by itself, try adding a matte top coat to it. It makes the green even more intense!