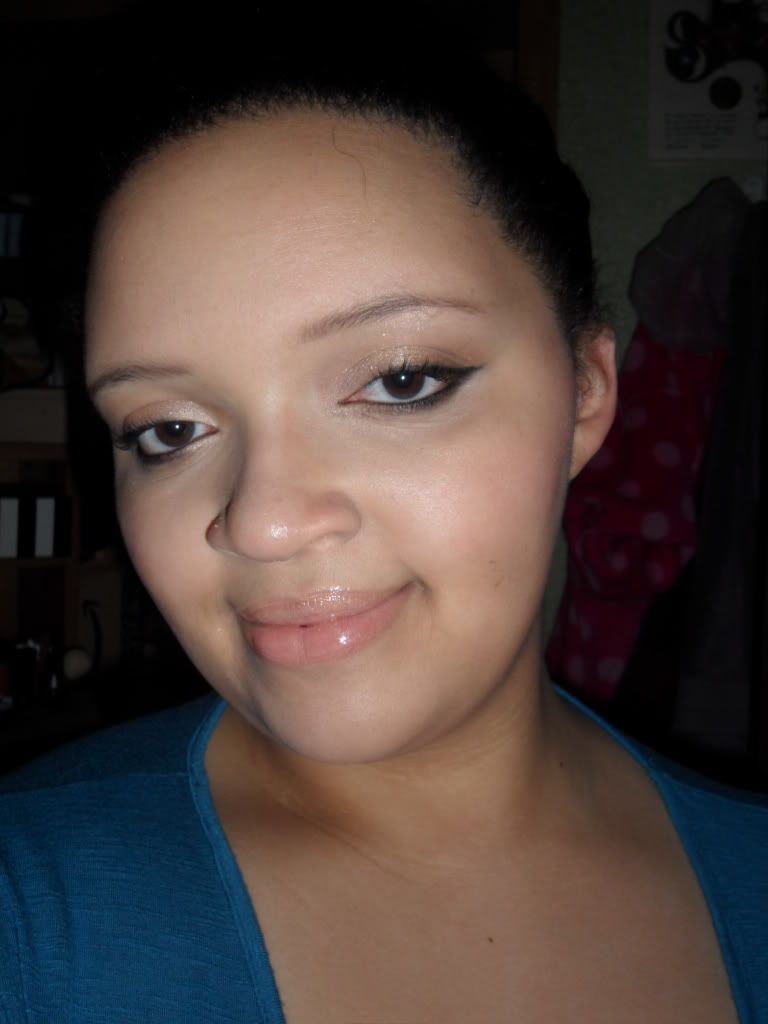 There were definitely some prevailing themes going on at the Grammy red carpet this past Sunday. My favorite were the golden glistening eyes rocked by the likes of Alicia Keys, Nicki Minaj, and Rhianna, so this is my kind of mashup of all three ladies. They were just positively glowing and couldn't settle on who to focus on so I figured, why not do them all? List of products used and the celebrity inspiration pictures after the jump!
Eyes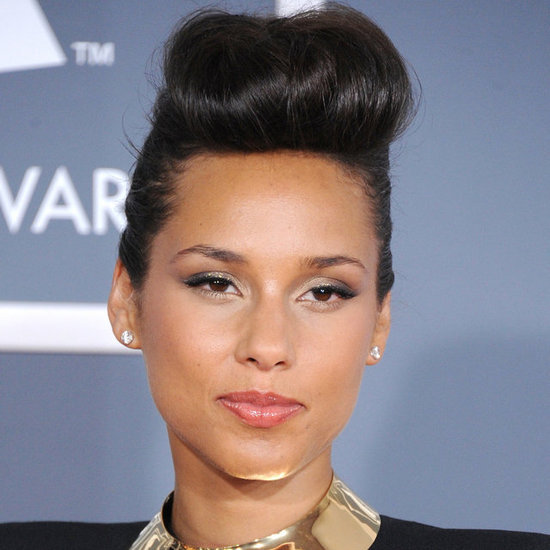 Alicia Keys (Shadow)
Alicia went for a very natural look all over the face and especially the eyes. She seems just to have some gold shadow all over the lid with some black shadow smudged through the lashline for an extra kick of fullness. It also looks like she smudged some of the liner up at the outer corners as well.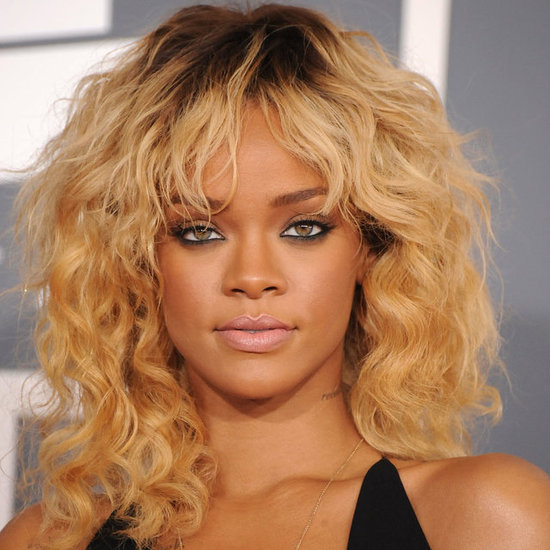 Rhianna (liner)
I'm so glad I decided to recreate Rhianna's signature reverse eye liner look as my eyes are naturally turned down and this liner trick seemed to lift them up at the outer corners a bit. She's rocked this liner many times before where she'll smudge just a bit of liner on the top lashline as Alicia Keys did but goes bold with the liner on her bottom waterline and lashline.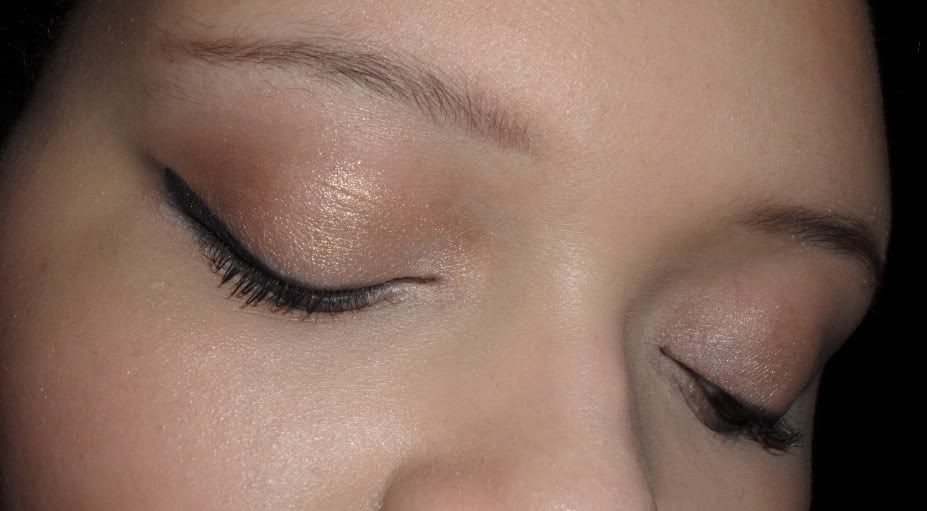 Products I used:
Urban Decay Shadow in Skimp lightly dabbed on the inner corners
NYX 10-Color Palette in Haute Model (blackened gold shade) blended in outer V & through crease
Urban Decay Shadow in Limelight swept all over lid and lightly on top of other shadows

Wet n' Wild Blue Had Me at Hello 8-color palette (matte black shade) smudged along top & bottom lashlines

Milani Liquif-eye Liner in Black winged out along bottom lashline & on the very outer corner

Rimmel Lash Accelerator Mascara

Face
Nicki Minaj (face)
Relative to the Nicki Minaj we're all used to, she went pretty darn natural for this year's red carpet opting instead for a gorgeous glow. Lots of highlighting and some pretty peachy-pink blusher going on here. I guess you gotta calm the makeup down when you have the Pope escort you to the Grammys lol.
Products I used:
Neutrogena Healthy Skin Foundation in Fresh Beige mixed with Olay Moisturizer

e.l.f. Wrinkle Refiner under eyes & sides of mouth
Laura Geller Real Deal Concealer in Medium under eyes, sides of nose, bridge of nose, forehead, chin

Milani Bronzing Powder in Light lightly swept on backs of cheekbones, temples, hairline, & under jawline

Milani Powder Blush in Luminous swept on cheekbones and slightly in contour
Lips:
NYX Mega Shine Gloss in Frosted Beige
Did you watch the Grammys this year? What was your favorite part?