I've raved about Revlon's Single Eyeshadows before on this blog, so I couldn't wait for CVS's semi annual clearance sale to start up again so I could grab some more. This time I have Polished Bronze and Sunlit Sparkle for you to obsess over. And if you want to look back at Nude Slip and Violet Starlet, take a peek here at my old post :)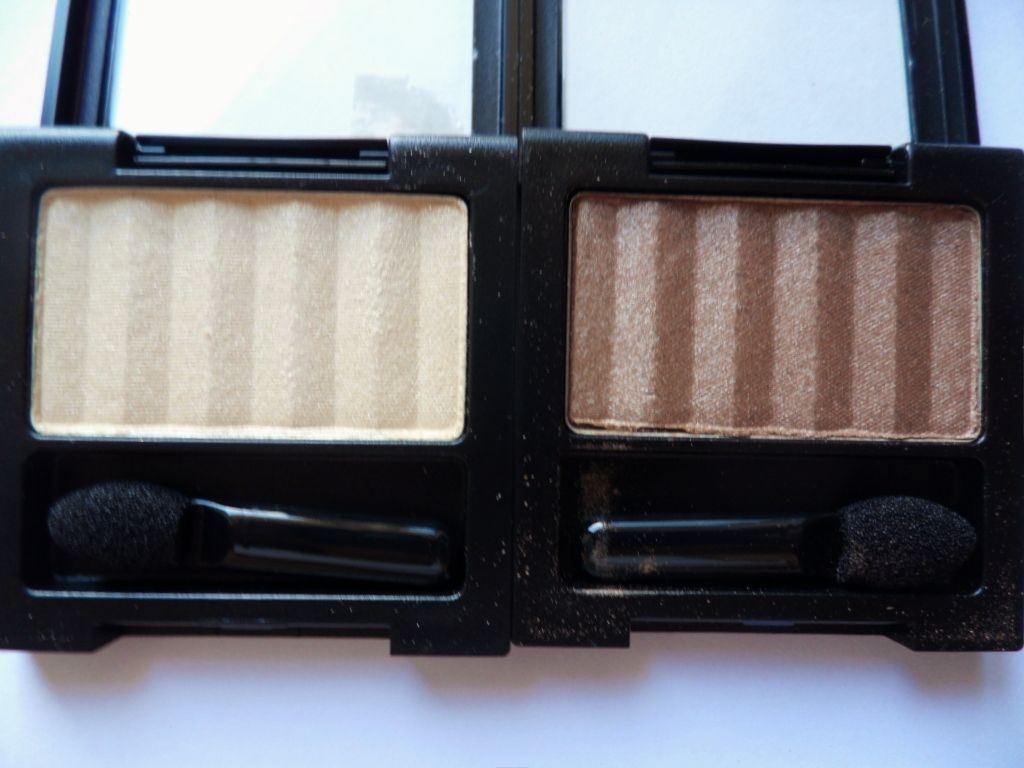 Sunlit Sparkle (L) & Polished Bronze (R)
Sunlit Sparkle, despite what it's name might suggest, doesn't have chunky glitters but instead a slight shimmer to it. For me, it's a great cream shade with a slight pale yellow undertone that's great for brightening my whole lid.
Polished Bronze is medium-dark bronze with a sheen. It reminds me of a deeper version of Nude Slip.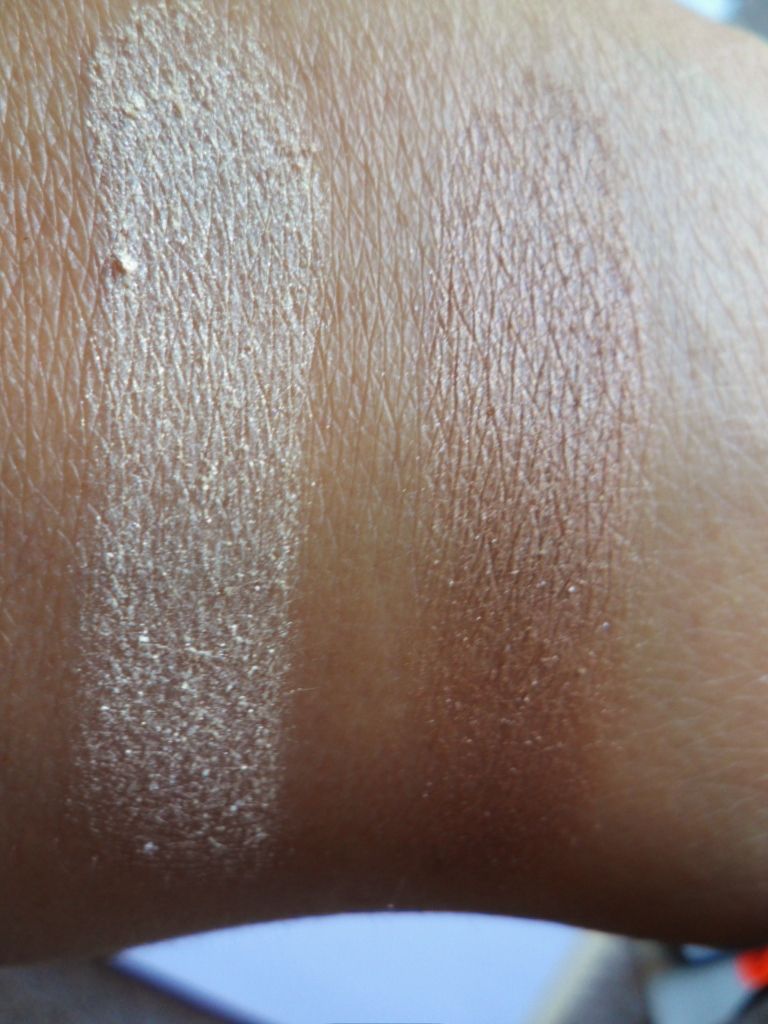 Sunlit Sparkle (L) & Polished Bronze (R)
Polished Bronze is more pigmented in person than depicted in this picture, while Sunlit Sparkle isn't as chalky either. Overall this picture kind of sucks lol, but you can get an idea of the color.
You can find more information about Revlon's Single Shadows on their website, although it seems that they no longer list Polished Bronze (or any of the other Satin-finished shadows, for that matter) on their site. If you're interested in this shade but can't find it in your normal drugstores, I recommend looking at Big Lots as I've seen a bunch of these shadows there. Unfortunately it seems like they may be discontinuing them little by little, in favor of the new eye products like Colorstay Quads (which I'm not a fan of).
Don't you hate when brands discontinue your favorite product and replace it with sucky ones?