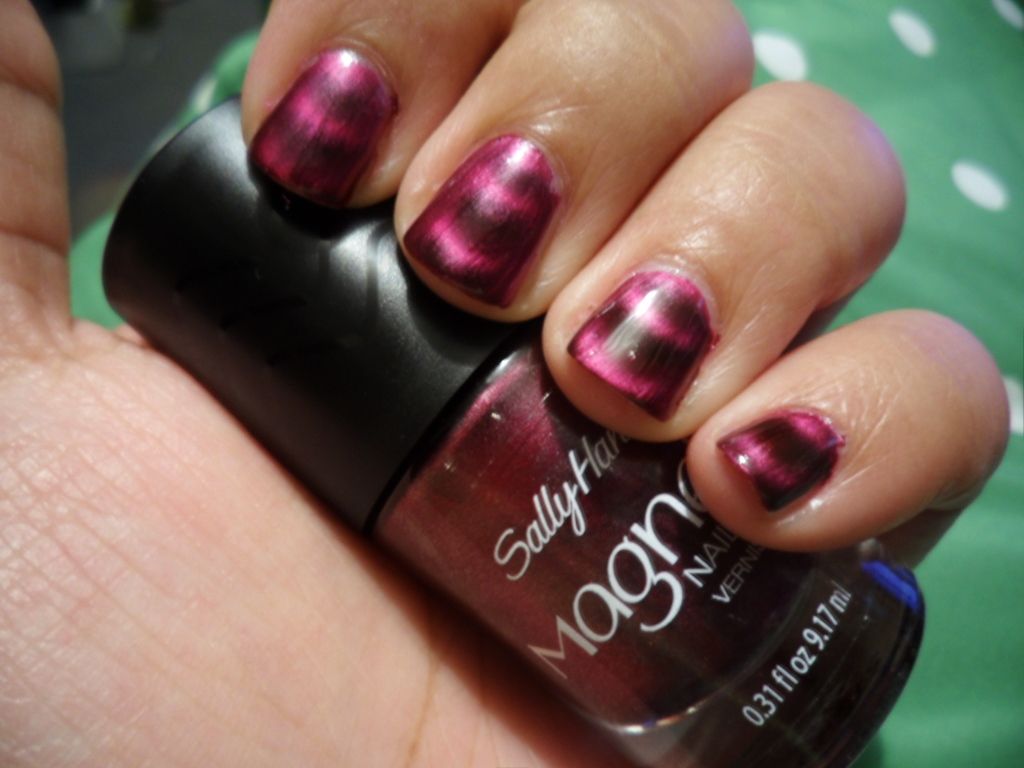 One of the goodies that I got in my Summer Vox Box from Influenster was this gem from Sally Hansen. It's the new Magnetic Nail Polish in Red-y Response! Right now the big nail trend on the block is magnetic nails, and now these polishes are finally making their way to the drugstore.
Red-y Response is a metallic burgundy color. I'm glad I received this particular color because I already have 3 magnetic polishes from Nails Inc. and was afraid they'd give me a nail color that I already had.
As far as application and performance it performed just as well as the Nails Inc. magnetic polish that was almost double the price. It was just as easy to put on and lasted the same amount of time. And as an extra cherry on top, Sally Hansen has a much larger range of colors.
You can find more information about this polish at the Sally Hansen website. It retails for $9-10.
Disclaimer: I received this product complimentary from Influenster. I received no compensation for my review nor was I required to do a review at all. As always, all personal views and experiences expressed are my honest opinions and in no way influenced by any other party or circumstance.