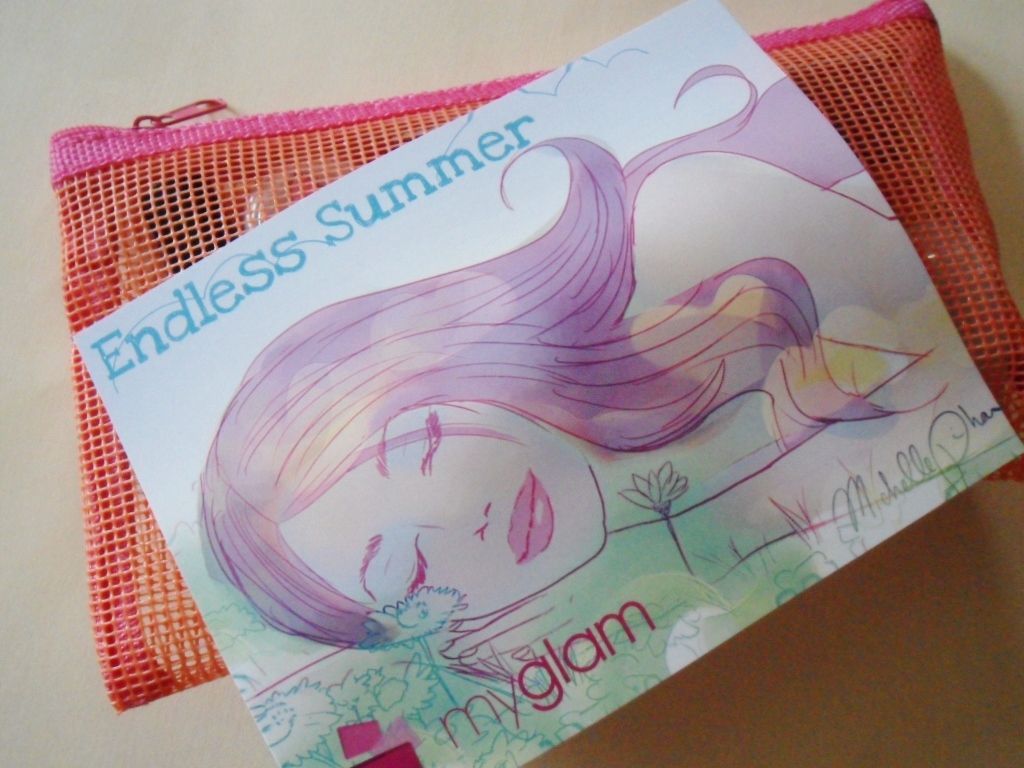 I've been on the waitlist for My Glam Bag for a couple months now and I finally got the "OK!" for August. I've been very satisfied with my other beauty subscription service, Birchbox, so far, so I couldn't wait to see how My Glam Bag stacked up. Keep reading to find out what's inside August's bag!
First off, I have to mention how excited I was when I saw the envelope the bag was packaged in. How perfectly shiny and girl is this shipping envelope?
I love the fact that all your samples come in a cute little makeup bag every month. Who can't use another makeup bag for their purse? Even if all the samples suck, you still have something that you can put to good use every month.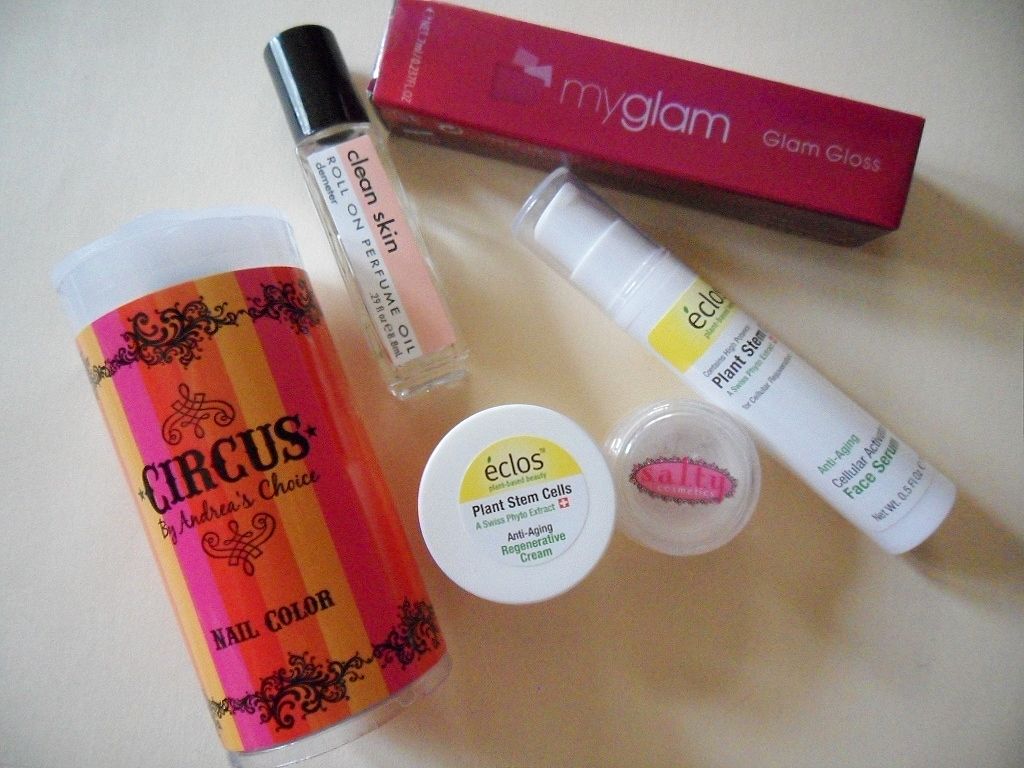 My August Glam Bag includes the following:
Circus by Andrea's Choice Nail Color in Spectacle

Demeter Roll-On Perfume Oil in Clean Skin

Eclos Plant Stem Cells Anti Aging Regenerative Cream

Eclos Plant Stem Cells Cellular Activator Face Serum

Loose Mineral Eye Shadow from Salty Cosmetics in Glama-ZOID

My Glam Glam Gloss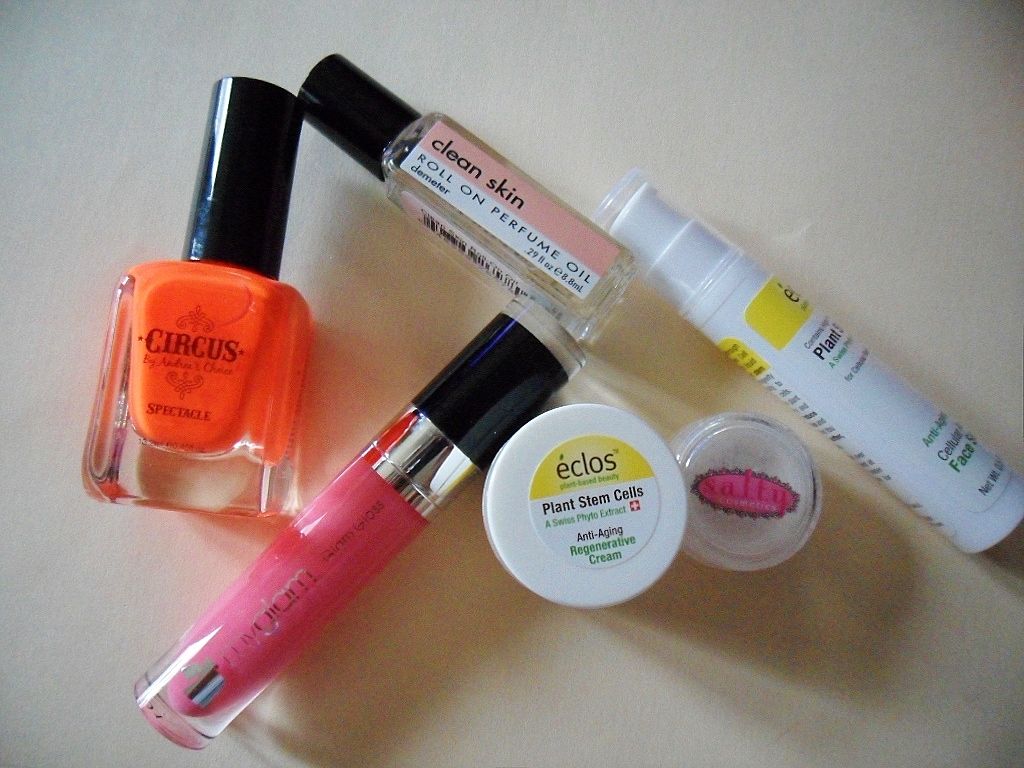 First, the good: I can't wait to try the nail polish. Spectacle is a neon orange and I love me some bright nail color. The Salty Cosmetics shadow is a white pearl base with a duo chrome finish that's right up my alley. And the My Glam Gloss is a very pretty pink color and the applicator is shaped in a way that makes application easier. (I'll get more into that when I review the gloss in another post.)
And now, for the not so good: The Demeter roll-on perfume oil isn't my favorite scent, though I believe it may appeal to others. It's not that it smells bad, but it seems to quite unisex whereas I prefer more girly smells. It also seems to wear off quickly. I haven't tried the Eclos samples, but I don't get too excited over skincare samples in general, but we'll see.
Bottom Line: Amber Likes!
I was happy with the size of all the samples. They were definitely at least deluxe sample size, with 2 of them being full sized. I'm just not as satisfied with the samples I got this month when compared to Birchbox. But huge bonus points for the makeup bag the samples come enclosed in!
You can find more information on My Glam Bag at their website!