I felt good about purchasing the See and Be Seen Kit from Anastasia because I've never bought any Anastasia product before and I love to experiment. For no particular reason I fully expected to love this kit and was anxious to play with it. But now, having tried it, this wasn't one of my more satisfying purchases. Keep reading to find out why and for some swatches!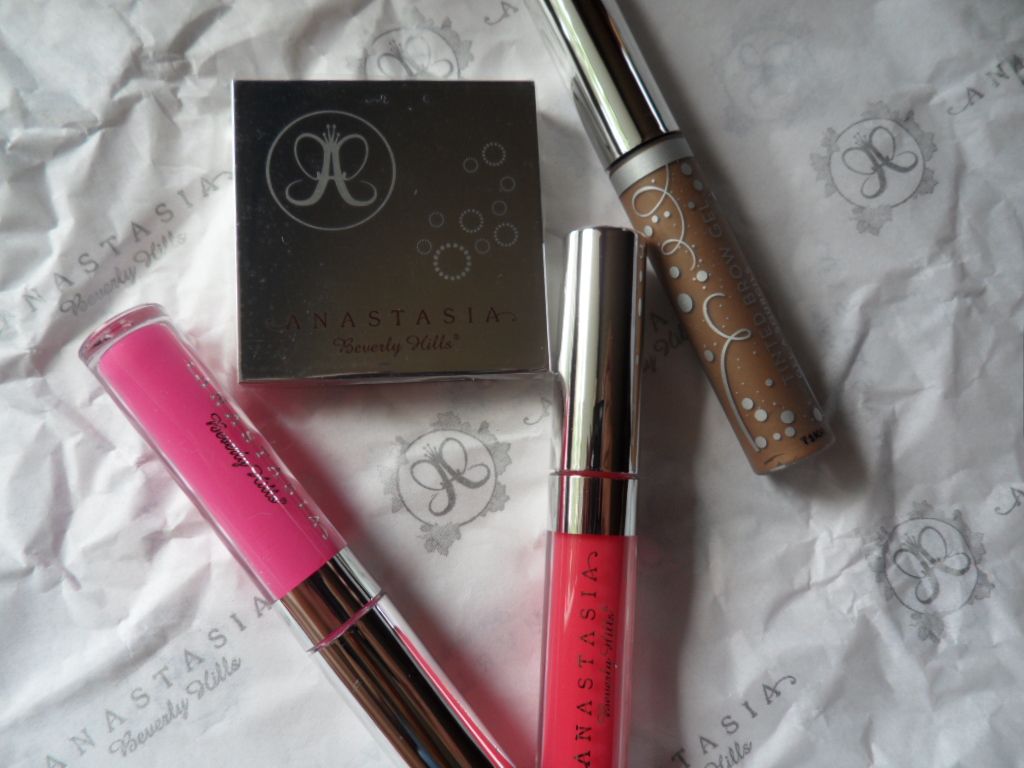 Within this set, you get an eyeshadow duo, 2 glosses, and a brow gel.
Illumin8 Eyeshadow Duo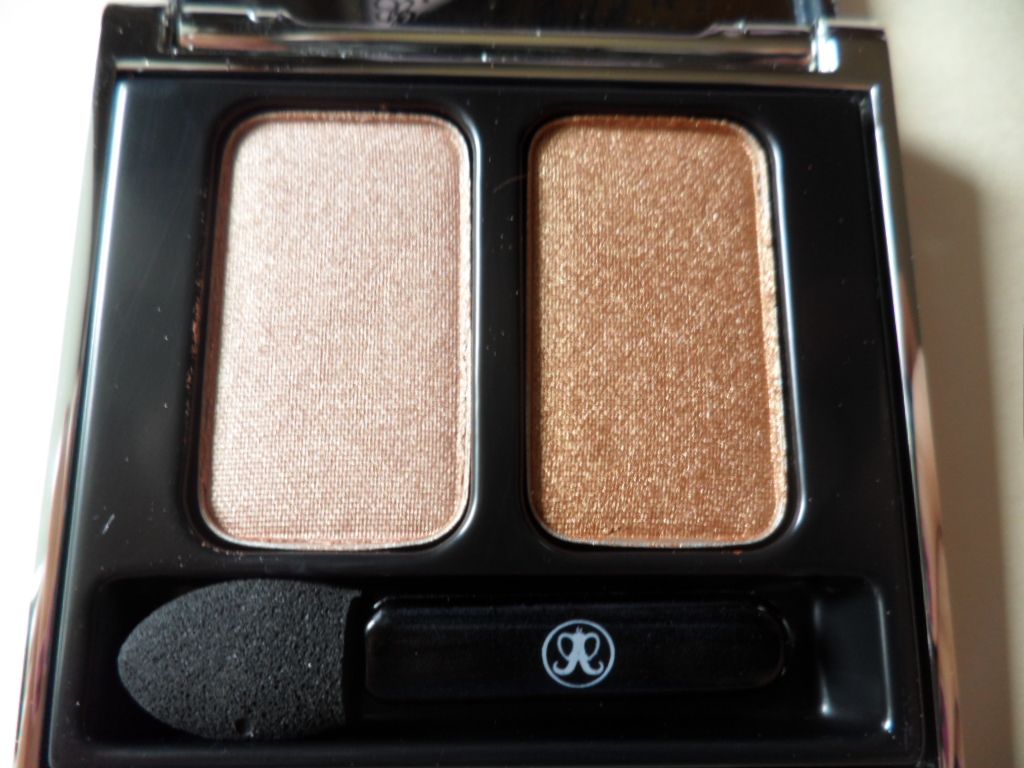 On Set
Let's start on a great note! I loved this eyeshadow duo in On Set. The lighter color is a champagne shimmer while the 2nd color is bronzed gold shimmer. Both shades were very pigmented and easy to blend. On Set reminds me of the Bare Minerals Ready Eyeshadow duo in The Top Shelf, (or at least the swatches I've seen of it). I was very happy with this product and would be interested in checking the other duos in the line out in the future.
Hydrafull Gloss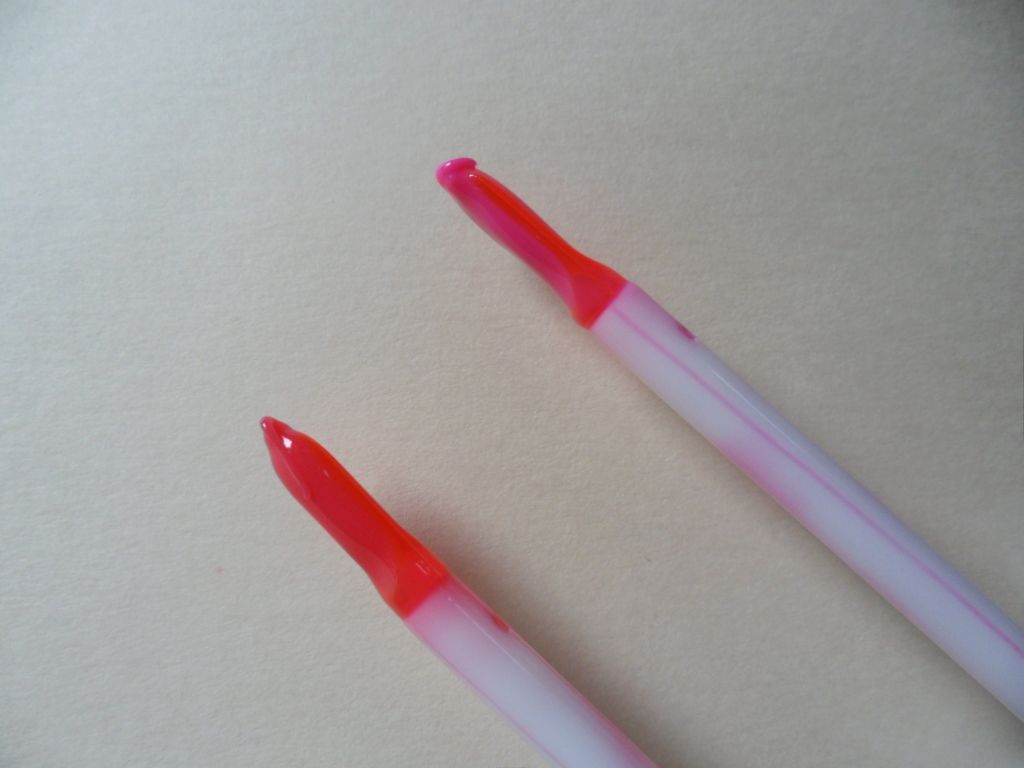 When it comes to the included glosses, I have a love/hate kind of thing going on here. The set comes with the glosses in Heiress, a kind of strawberry, and Plastic, a bright hot pink.
Heiress
Plastic
I liked that you got full color out these instead of them just going sheer on you lips. I also enjoyed the thick, but non-sticky texture, which is a hard feat to pull off both. The thing that irked me was the spatula-like applicator. I'll go into that more in a future review featuring only this gloss but I will say that it made applying this gloss a real bitch. I regular doe foot applicator would've been much more effective in my opinion.
Tinted Brow Gel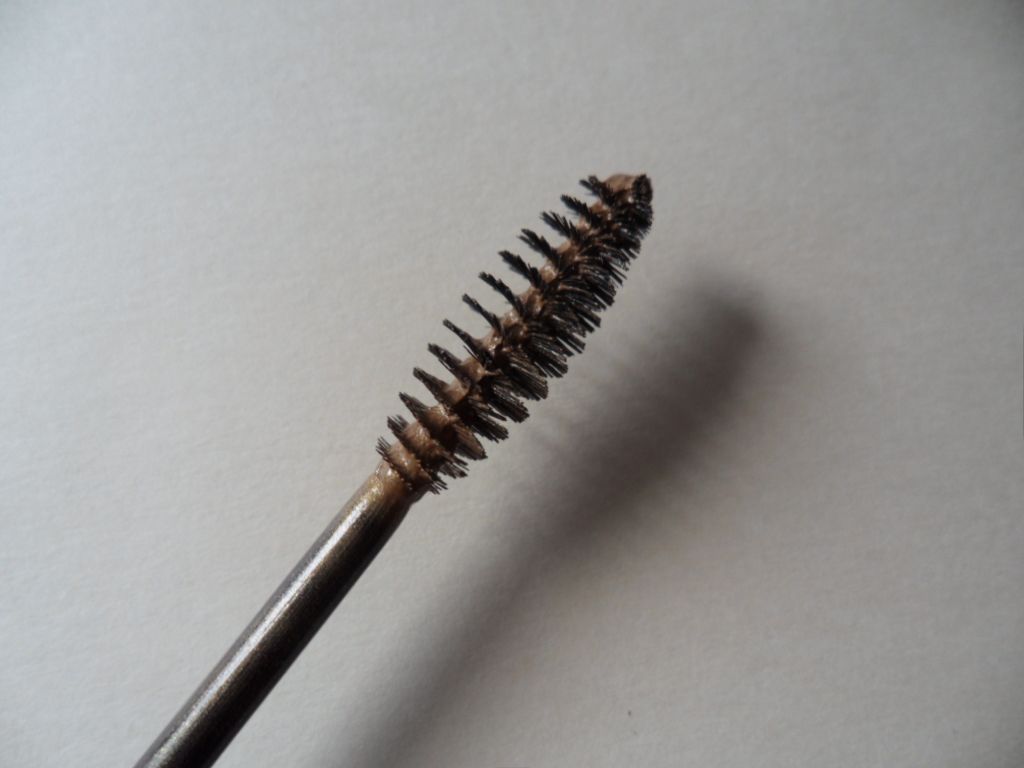 Caramel
To me, this brow gel was the biggest fail on the part of this set, which is especially disappointing since Anastasia is best known for her brow products. I can't even really tell you if the brow gel itself is any good or not because I couldn't use it. You get the gel in Caramel, which is described online as a warm golden light brown. I have dark brown hair so light brown does absolutely nothing for me.
Unless you have blond - very light brown hair I don't see you getting any use out of this. It also seems to have shimmer in it which I find odd. I've never felt the need to make my brows sparkle. Most of the people I know couldn't use this, so I couldn't even give it away.
I think it would've been a better choice to either A) sell different sets with your choice of brow gel color to best fit you, B) include a clear brow gel that would suit everyone or C) include a more neutral color, like a taupe. Light brown wouldn't have been as bad if it was more neutral instead of warm and golden too, which only fits certain people.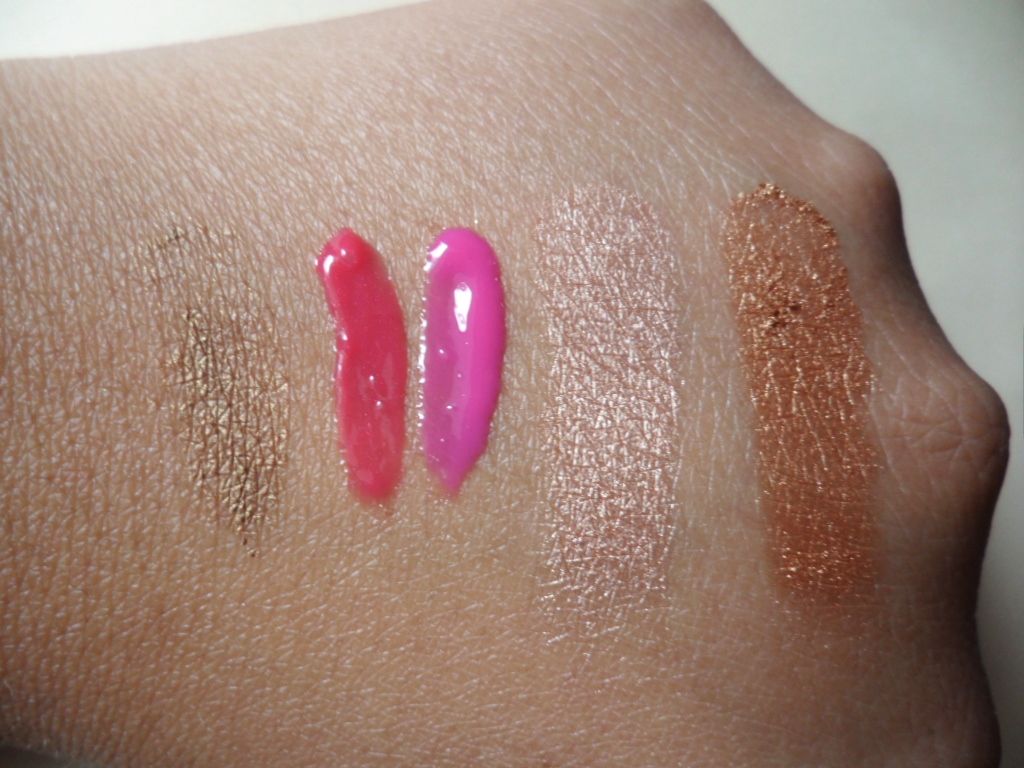 L-R: Brow Gel in Caramel, Heiress gloss, Plastic Gloss, Eyeshadow Duo
Bottom Line: Amber....returned this.
This set really wasn't for me. Aside from the shadow, I wasn't in love with anything enough to keep the whole kit. I couldn't use the brow gel and I knew that I wouldn't get much use out of the glosses. While the colors were pretty, I don't wear that bright of colors often. I would be interested in getting other, more nude shades however.
You can find more information on this set on Anastasia's website. It sells for $44 at Sephora.