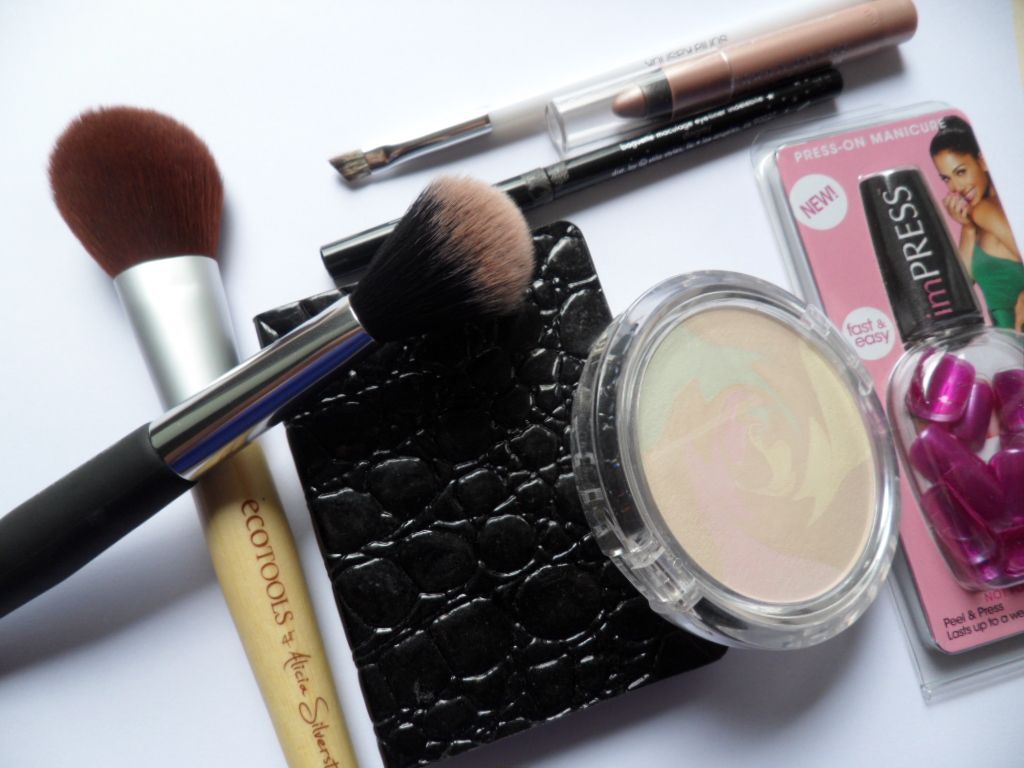 It's that time again! Check out my May 2012 favorites (and a couple not-so-faves) after the jump! And just a note, aside from 2 or 3 of these products, I haven't reviewed most of these yet but you can bet you'll see these popping up in posts very soon so this is also kind of serving as a preview post too.
The Best...
Rite Aid Renewal Angled Blush Brush: I've had this for quite a while but just now used it. I found that it's the perfect angled brush for contouring because it's a bit on the smaller side and is fluffier (compared to other brushes I have like it). It has a good density to it, but since it seems to apply the perfect amount of product.
Ecotools Blush Brush: Now that it's summer I sometimes like to go a bit stronger with my blush and I noticed with my usual brushes I use for blush I get a sheerer application than I'd prefer. This month I've been really taken with using the Ecotool Blush Brush's paddle shape to get optimal pigmentation. I do this by swiping the flat side of the brush back and forth along my cheek bone.
Sonia Kashuk Brow Brush: I used to think I didn't like using shadows for filling and shaping my brows but I now realize that was because my brushes were too soft. This Sonia Kashuk brush is much coarser and firmer and makes doing my brows a breeze.
LORAC Croc Palette: I just heart this palette so much and can't stop raving about it. Four only having 4 shadows and 1 blush it is so versatile and just perfect for on-the-go and travel.
Stila Smudge Stick in Stingray: I've always like this liner and have had it for a while now, but for some reason it's all I wanted to use this month.
Urban Decay 24/7 Shadow Pencil in Sin: I cannot wait to review these pencils for you. It's performance was phenomenal on me last weekend and I couldn't be happier with it. Sin, in particular, is just gorgeous.
Physicians Formula Mineral Wear Color Correcting Powder: I bought this during CVS's last clearance sale but it turned out to be too light for me so it's just been sitting around in the way. For a reason I can't remember now though, I decided to use it to set my concealer and realized how beautiful this powder is. It's got a lovely pearlescent quality yet no discernable shimmer. Magic?
Broadway ImPRESS Manicure: This was the surprise of the month. I'll be reviewing these soon, but I'm just so astonished that these lasted as long as they did on me.
....and The Rest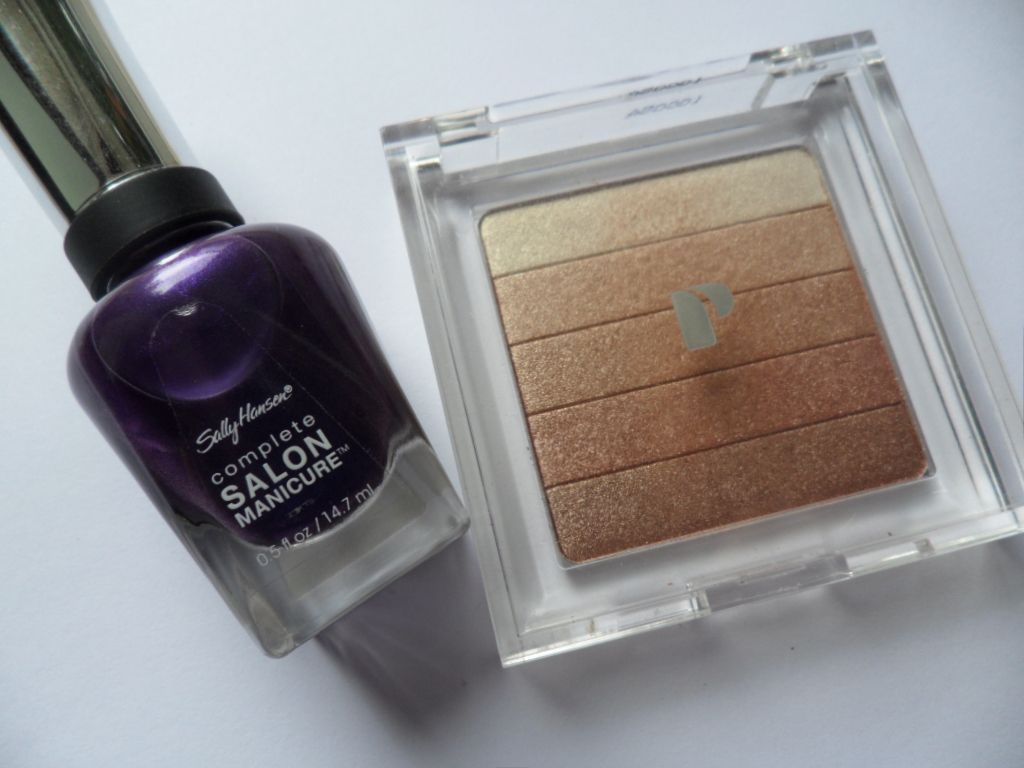 Sally Hansen Complete Salon Manicure in Purple Pulse: When I picked this up it looked opaque and slightly metallic in the bottle. WRONG!!! It's so extra sheer and streaky and not metallic in the slightest. Ruined my pedicure!
Physician Formula Shimmer Strips in Miami Strip: Nothing wrong with this quality-wise, just wasn't what I thought it would be in color. I was just really bummed because I was excited to get this.