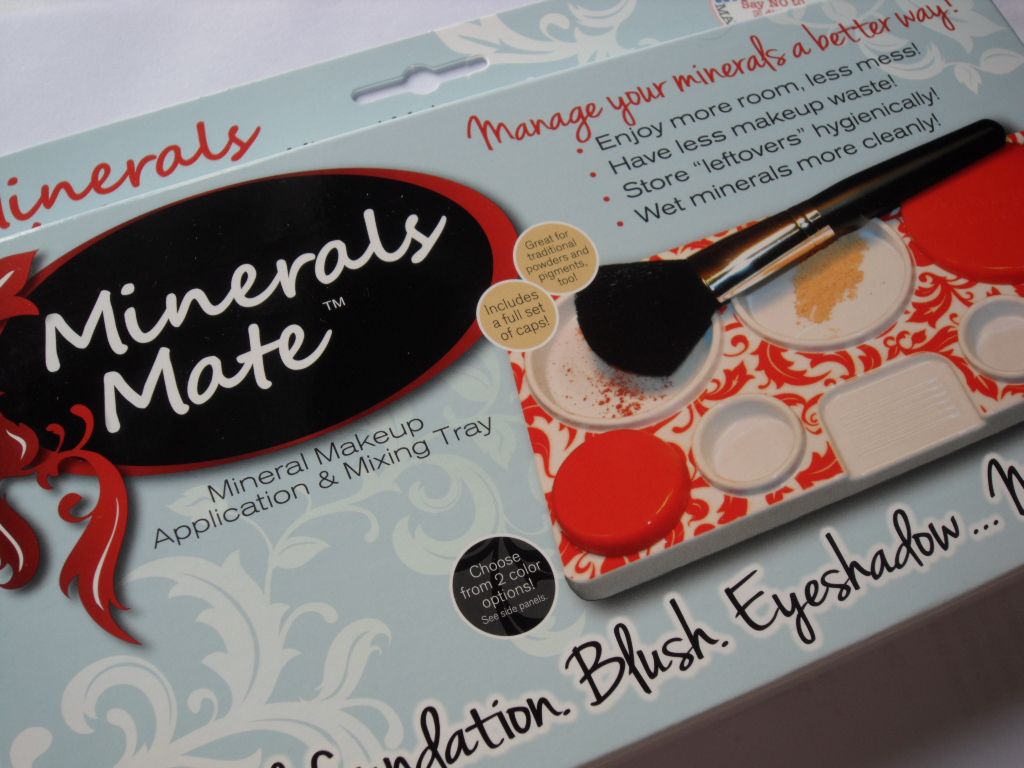 So I've finally have this Minerals Mate Giveaway live! It's about damn time, right? Well, right after I promised it, my computer broke down, and then my mom's computer wouldn't stop freezing, AND THEN my older computer broke down as well, all in a course of a week so I've been getting that in order while trying to figure out my graduate assistantship situation. So please forgive me ;)
Now on to the fun stuff! Take the jump to find out how you can win your own brand new Minerals Mate like the one I reviewed a couple weeks ago!
Up for grabs is 1 Minerals Mate Application & Mixing Tray in Double Platinum! You can check out the Tray in Red at Play and my review of it here!
I actually wanted to keep this shade for myself, but I chose the Red in Play shade that I featured because I figured it would show better in photographs. With this tray you will also get the 7 accompanying caps fitted for each of the mixing wells. (The brush depicted in the photo above is NOT included). This Minerals Mate tray is priced at $19.95 on MineralsMate.com, but 1 lucky winner will get it for free by adding at least 1 or more entries into the Rafflecopter form below! And I'm so sorry, but this is open to US participants only.
a Rafflecopter giveaway
Good luck to all! I'm really excited about this giveaway because I love this tray so much and I know the winner will to. I really wish I had this when I was in college. I had to tap my Bare Minerals into the cap ever so quietly so as not to wake up my roommate while doing my makeup before early classes. If I had this tray I could have tapped my makeup into the tray the night before and had it all ready for the morning. It would've been quiet and probably would've been faster since all the makeup was already dispensed and waiting for me. If only...