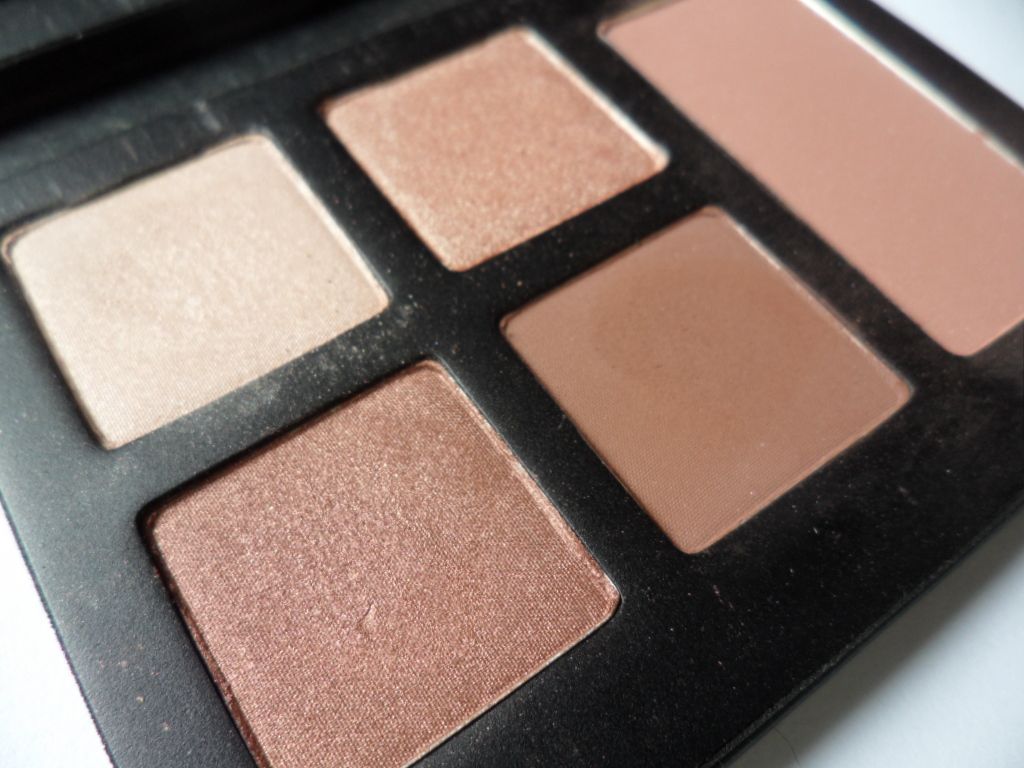 Ok, I'm totally OBSESSED with this palette! This is by far not a new product, but it was recently on sale (for a very short time) on Sephora's website for $18 so I grabbed it, and boy am I glad I did. It's the perfect everyday, on-the-go palette and I have, in fact, been using it everyday since it arrived on my doorstep! Check it out!
First off, this palette is super cute! It's got this faux croc skin exterior that looks oh-so-fly in my makeup bag. I love digging this out and using the mirror included while I'm out and about, it's the perfect accessory.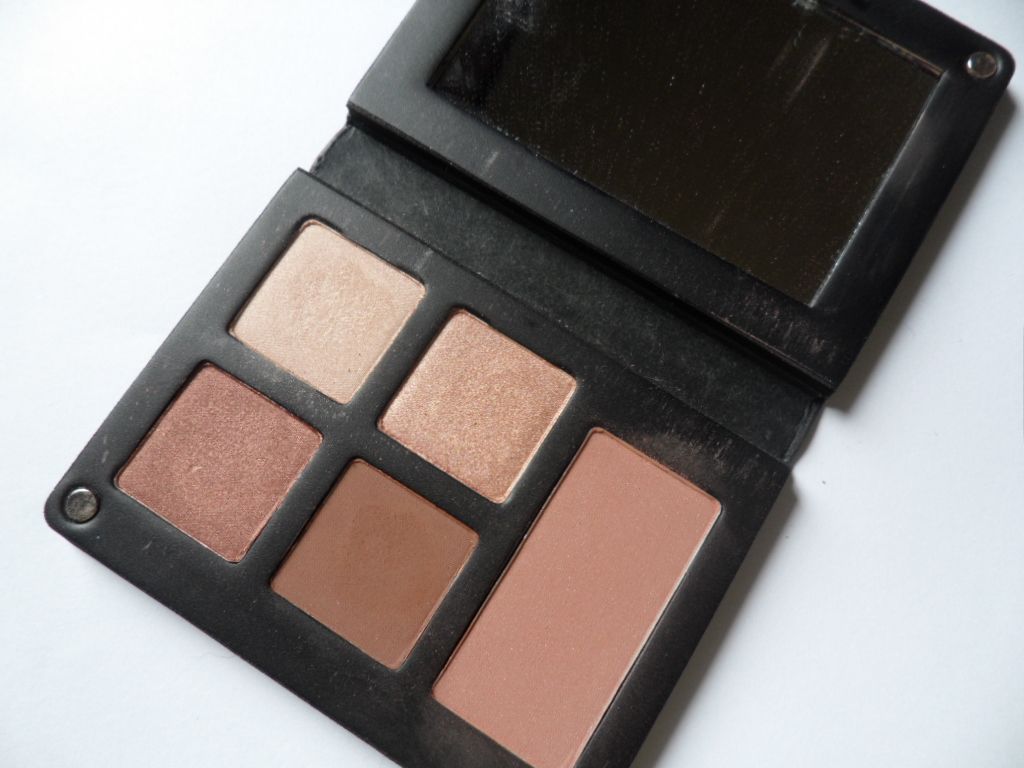 With this palette you get 4 shadows and one cheek powder that can be used as a bronzer or a blusher, all of which are velvety smooth to the touch. What I really like about all of the shades other than them being neutral is that while they lean warm, they aren't so warm that they wouldn't necessarily work on those of you with cooler undertones than me. And even though there are only 4 shadows, you can create a limitless amount of different looks to take you from day to night.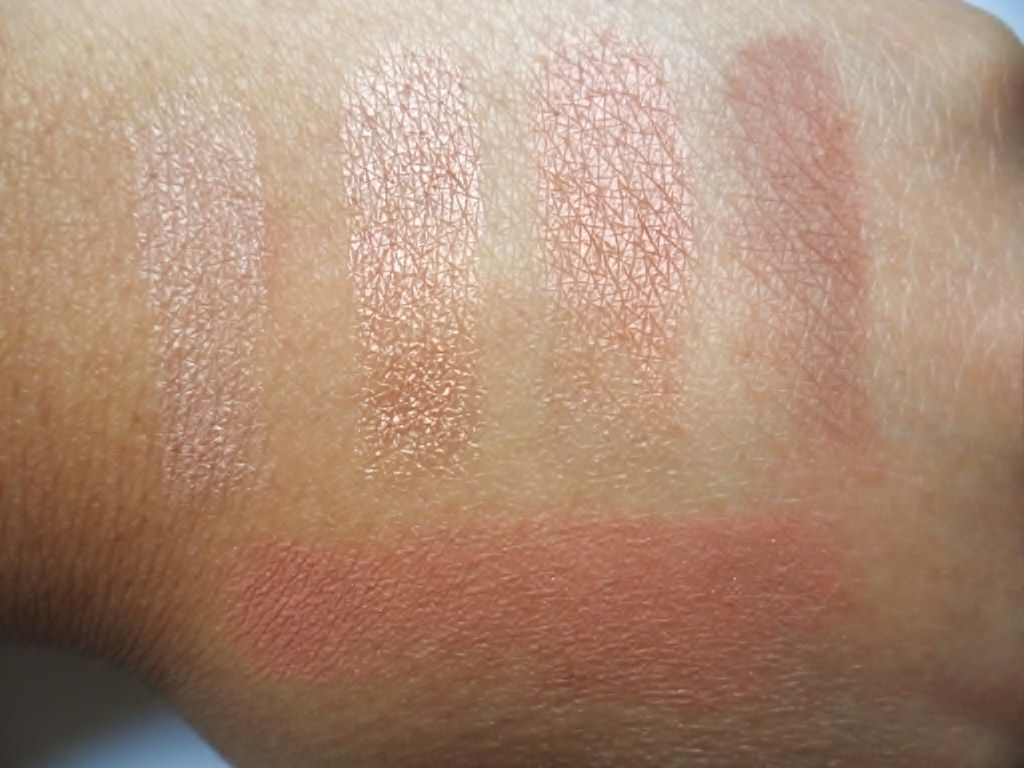 Swatches L-R: Top Left, Top Right, Bottom Left, Bottom Right
Blusher on the bottom
You get a light shimmery champagne, shimmery golden champagne, shimmery copper, and warm dark matte brown. This picture above doesn't really do the swatches justice as they're much more pigmented in person. I really like that the shimmer shades aren't too shimmery, just enough to give the colors a sheen. Very wearable!
The blusher is fabulous as well with it doubling as blush and bronzer. It reminds me a bit of Tarte's Amazonian Clay Blush in Exposed. I'd describe it as a nude rosy brown shade. Although you can see them in the swatch, it does have a small amount of shimmer in it to give the cheeks a slight glow.
Bottom Line: Amber LOVES!!!!! <3<3<3<3<3
I usually never catch Sephora on a day when they have an awesome sale item so I'm glad I finally scored something awesome like the LORAC Croc Palette. This is my first product from LORAC and I'm super excited to scoop up some more from them, (Wild for TANtalizer Collection and Unzipped Palette, I've got my eye on you two!) Sephora no longer carries this particular product on their website, but I would suggest you check with your local Sephora store to see if they have any left in the sale section or in storage.
Lucky for us, LORAC also has it for $18 on their website (along with another palette on sale for $16)! I highly recommend grabbing this, you won't regret it!