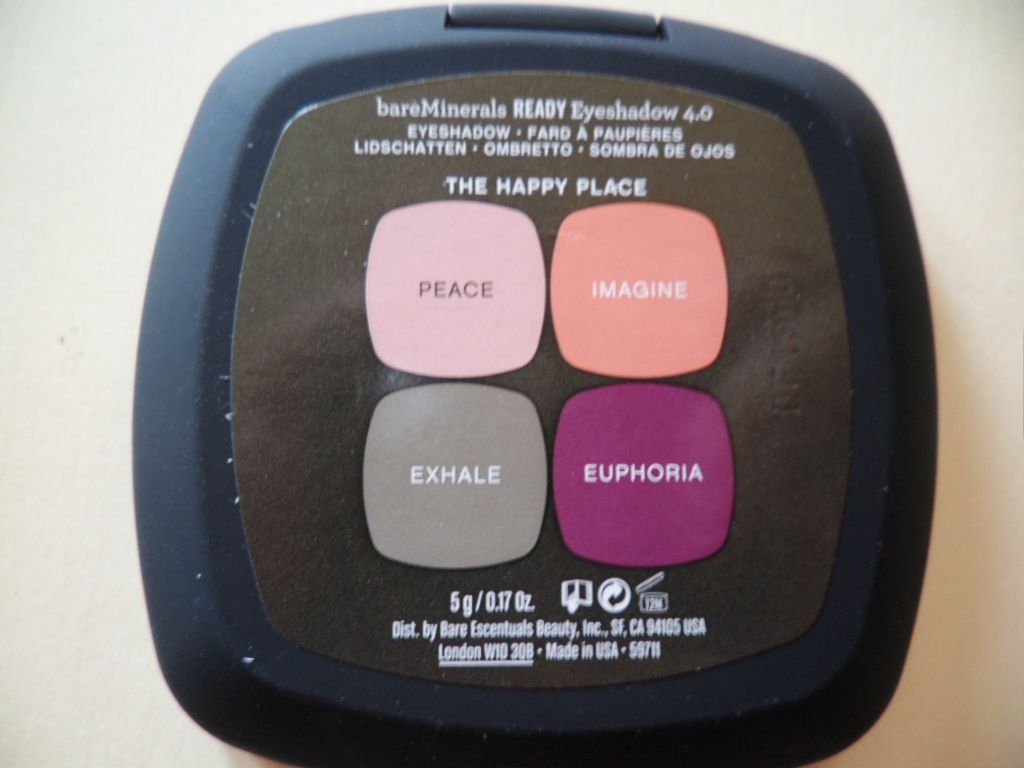 It's pretty much decided that I love Bare Minerals' Ready Shadows. When I first reviewed The Dream Sequence I wasn't extremely impressed. I guess they've been warming up to me though! Their texture is so creamy and the colors are just gorgeous. They're blendability (I know that's not a real word - but just go with it) is amazing too. So check out these swatches from The Happy Place!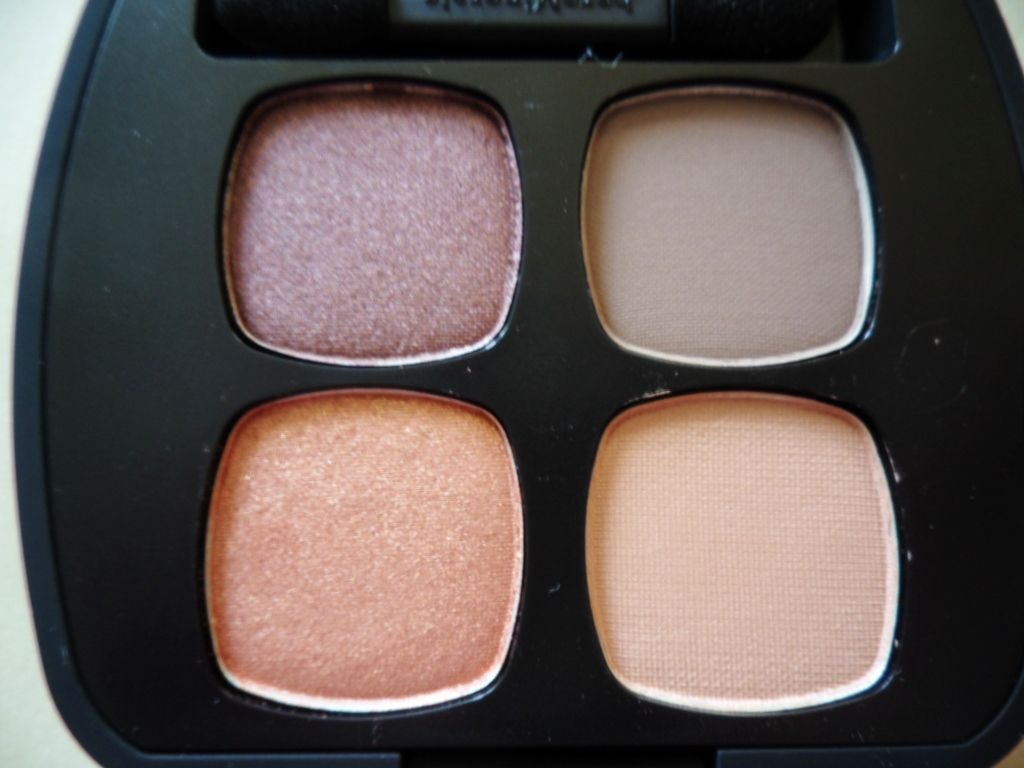 Top L-R: Euphoria, Exhale
Bottom L-R: Imagine, Peace
I think this combo of shades are very fall appropriate! Especially Euphoria and Imagine.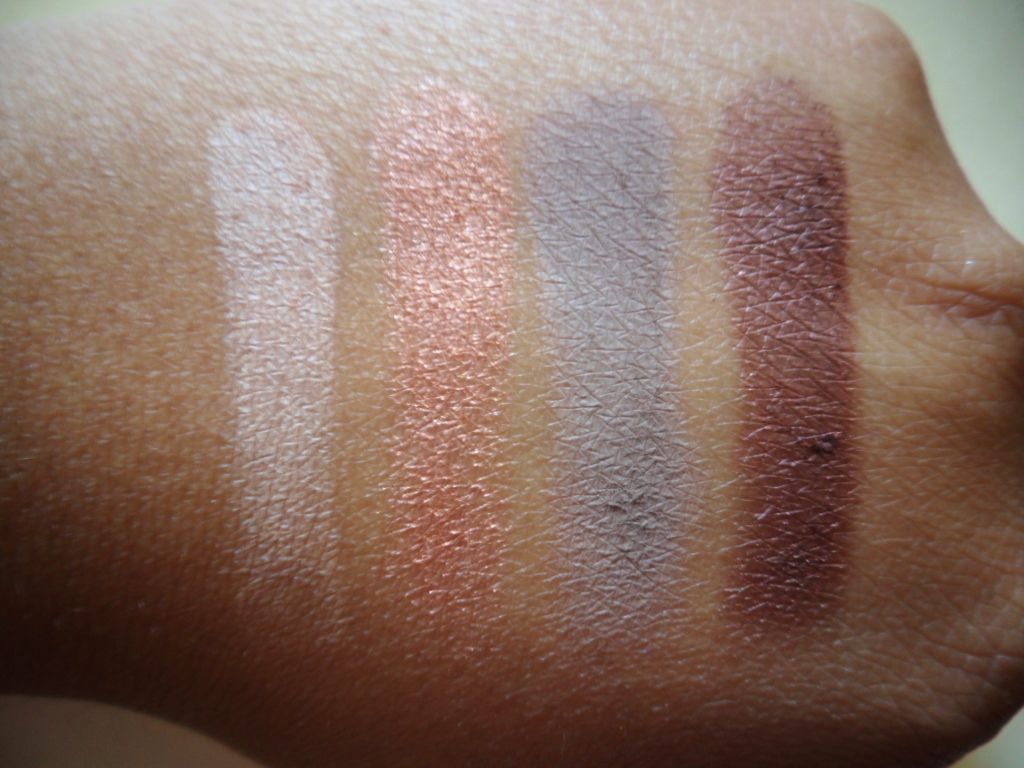 L-R: Peace, Imagine, Exhale, Euphoria
Peace is a satin light peach. Imagine is a shimmery rose gold. Exhale is a matte taupe with slight cool purple undertones. Euphoria is by far my favorite of the bunch. Its a gorgeous deep wine shade.
I like the colors in the palette individually but I'm not in love with them together. Not that you can't create a nice look, but I just prefer them separately with other shadows I already own.
You can find more information about this on the Bare Minerals website. It retails for $30.