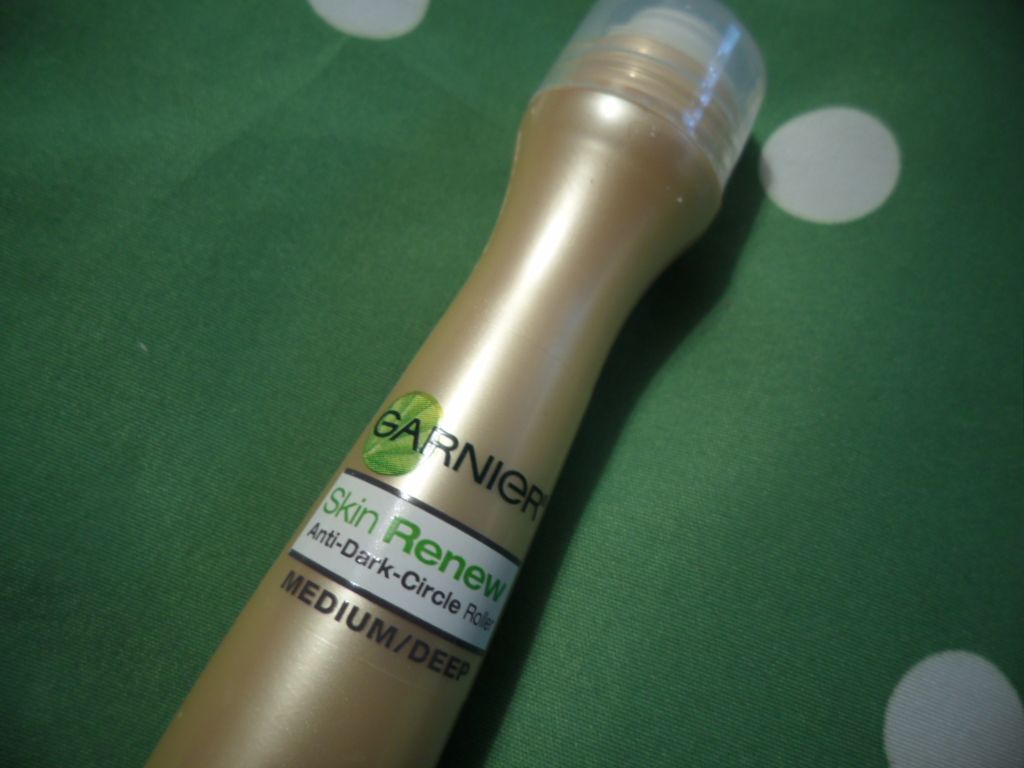 Probably about a year ago, I decided to pick up Garnier's Skin Review Anti-Dark Circle Roller at Target. At that time, there was only one shade that was supposedly a "one shade fits all" kind of deal. Needless to say, it was wayyyyyy to light for me and I gave it away. So I was really excited to see Garnier now coming out with a second shade in Medium/Deep so I could really give it a try. Check it out!
Like many dark circle products for the eyes, this one features a metal ball applicator that you roll under your eyes to dispense the product. The coolness of the metal is quite refreshing in the mornings when you need a good pick-me-up. I actually keep mine in my car, so the ball is extra cool!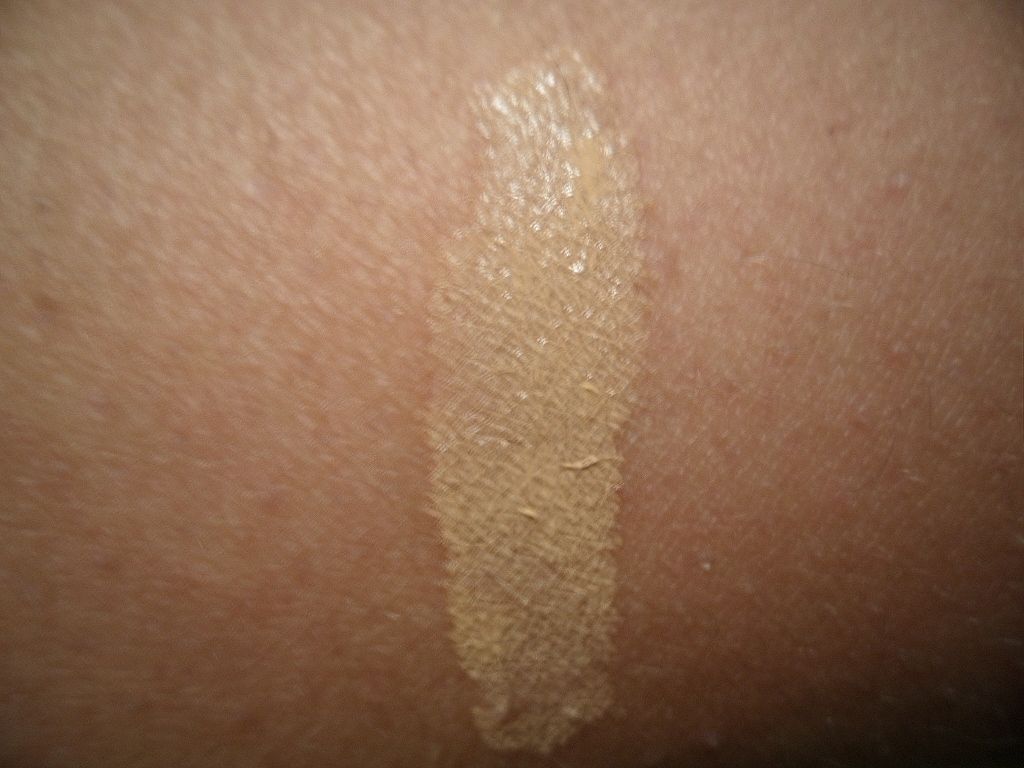 The actual product contains quite a sheer tint, just like the original shade. It's formulated with caffeine that, with the cool metal ball, stimulates circulation to lessen the darkness under your eyes. It also contains lemon essence to assist with brightening.
The tint, for me, has a great undertone to help correct my dark circles. The orginal shade, now called Light/Medium, was much too pink for me. Medium/Dark leans a bit on the yellow/peach side with is perfect for me. I find that if I have the right undertone for the darkness I don't need as much coverage, so the sheerness of the tint isn't a bad thing.
When I first started using this more regularly, I thought it was awesome. However, the other day I used it I was in a different area of my parking lot, and therefore different lighting. I could see then that even though the tint seemed to brighten when I first put it on, once it was fully blended it seemed to get darker on me. It didn't emphasize my dark shadows, but rather it made the entire area around my eyes darker in general.
Bottom Line: Amber Likes (sorta)
If it wasn't for the fact that it gets darker when you blend it out, I would've liked this a lot more. It's handy and easy to apply. I just quickly pat it in with my fingers in my car before going to work. I just wish there was a shade in between this and the lighter one. That would probably be perfect for me. I think those of you who may be a couple shades darker would do well with this shade though, so NC42 or 45. Maybe I'll try mixing this with the lighter one...