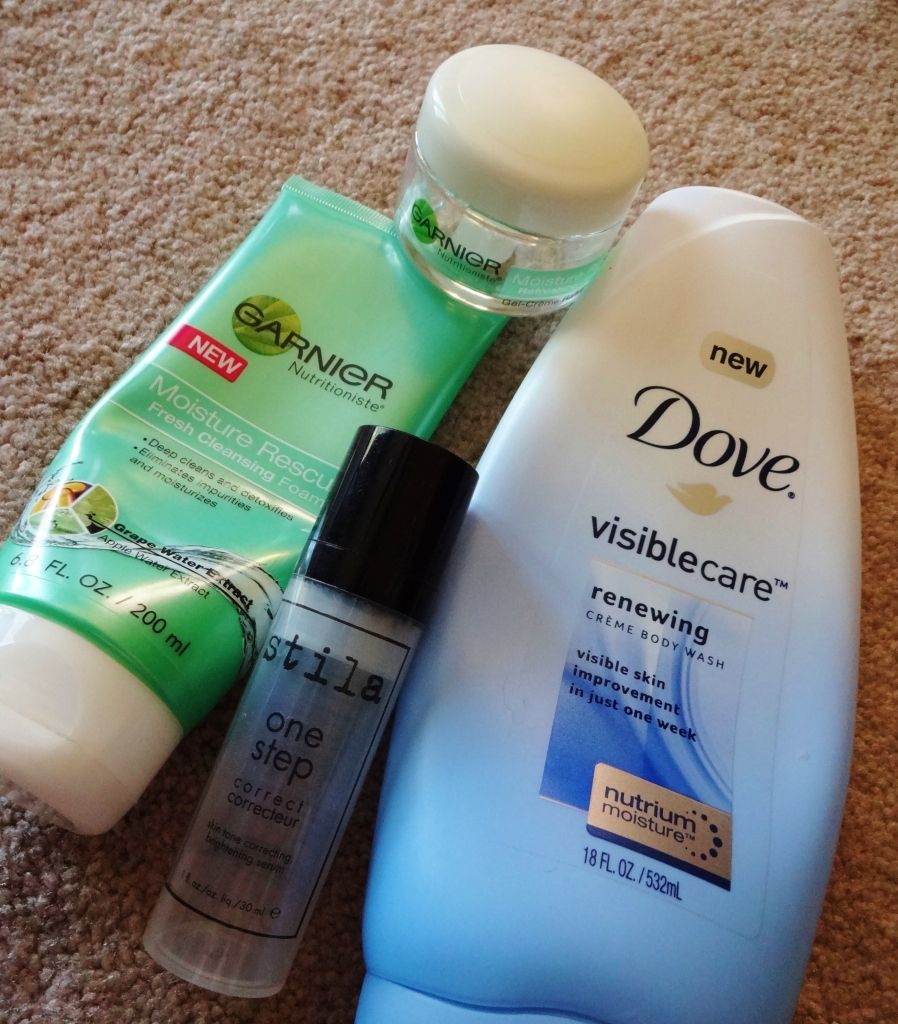 It's such a rare event that I hit pan or the bottom of a bottle that I can't help but get excited about it. For some reason, it seems that over the month or so I've had a bunch of empties all at once.
Garnier Moisture Rescue Fresh Cleansing Foam
I'm now on my 3rd bottle of this stuff. I occasionally try different cleansers but I always go back to this one!
I've had a backup of this One Step Correct for a while now, but at $36, I've tried to squeeze every last drop out this first bottle as I could.
As tiny as this jar is, it seriously lasted me forever. Well, it lasted me over 1 1/2 years. I'm now trying out the new Dry Skin formula. Can't wait to review it for you guys.
Dove Visible Care Renewing Body Wash
This is the only Empty that I was glad to see go. I'm a HUGE fan of Dove Body Wash. My skin is dry and sensitive and the only wash that I've found to accommodate both issues is the regular ones from Dove. So I figured, if the regular ones are good, the Visible Care ones must be better.....not really though. My skin was left dryer and I did see any effects from the "Visible Care" that was supposed to happen.