If you've read my review of Avon's Super Shock Liquid Lip Shines, you know that I LOVE oversized cosmetics! Sephora has been another company popping these giants out as well, and I picked up the 2 shades of their Hot Hues Bronzers from the sales section at my local store. I was really excited that both the shades turned out to be 2 of the exact kind of shades I've been looking for for a long time. Take the jump for more!
First off, I'm not sure you can tell from the photos but these babies are freaking HUGE! I'm talking at least a good 4 inches across! We're talking OVER 0.5 oz here, which is unheard of. A NARS blush is 0.16 oz for $28 while the Hot Hues Bronzer is only $24 (actually now only $7, but we'll get to that later). The real awesomeness here though is that despite how big it is in diameter, it's not bulky at all depth-wise. It's maybe a 1/2 inch thick. Not bad for how much product it has.
Bronzed Glow
Over the past month or so I've been searching for something comparable to Dior's Amber Diamond highlighter sans the $44 price tag. After movie through dud after dud I'm so happy to find that Bronzed Glow is exactly what I had in mind. I'm not saying it is, in fact a dupe of Amber Diamond. I can't say that since I've never swatched Amber Diamond in person. But Bronzed Glow does deliver the effect on my face that I wanted Amber Diamond to have. It's a light peachy bronze with slight rosy undertones. On me I use it as a highlighter but I would imagine a fair-skinned lovely could sport this as a bronzer.
Flush
Flush also happened to be something that's been on my list of things to find. It's a rosy color with bronze undertones. For the longest time, whenever I try to get a bronzer with a bit of pink or rose in it it just looks red on my cheeks. Flush maintains both the rose and bronze on my cheeks without turning red. I use it as both a bronzer and blush.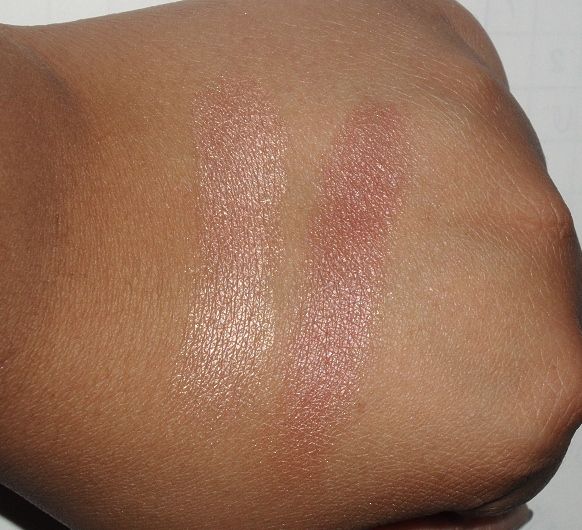 L-R: Bronzed Glow, Flush
My favorite part about both of these is formula. Sephora managed to put just the right amount of shimmer in this to make it glow but not show up as actual shimmer or glitter on the face. When you look in the pans you can easily see that it contains shimmer, but when you swatch it it's really hard to detect the individual sparkles. This powder is also very creamy and just seems to melt into my skin.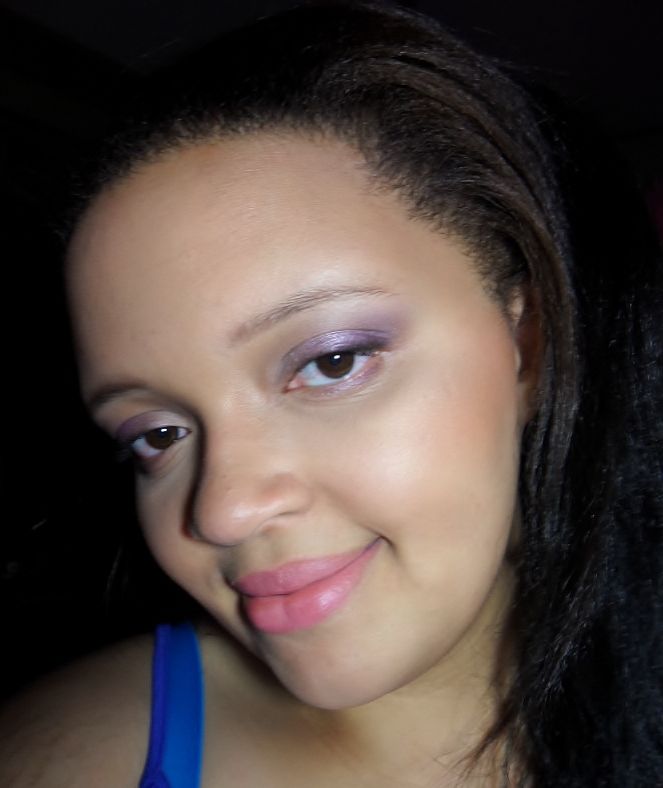 Me wearing Flush on my cheekbones
Bottom Line: Amber LOVES!!!!!

<3<3<3<3<3
The bad news? These are no longer available on the Sephora.com website :( The good news? They still may be available at your local Sephora! When I first went to the sales section at my store I didn't see these so I asked one of the sales people who worked there (shout out to the Christiana Mall Sephora Ladies! Always bend over backwards for me!) about them and she dug them out from the back store room. So if you don't see them, ask! It's especially worth it because they used to be worth $24 each but are now on sale for $7 each!!!!! Such a good deal. Something this size will last me forever!