I've been window shopping at a lot of these beauty sample subscription services for a while now but up until a few weeks ago haven't taken the plunge. But my mom decided to gift me a 6-month subscription to The Look Bag because she's a client of Damone Roberts, the "Brow King" who happens to be the face of the service and I've been anxiously awaiting June's bag which was to be my first. Well, it just arrived today and I couldn't wait to share its contents with you. So without further ado.....
It came in a cute bag that reminds me of those wedding party favor bags. Inside were 5 samples.
Also included is an postcard describing the theme of the bag and and it's included sample. This month's theme is called Beauty Boom and is aimed at getting moisturized, glowing summer skin.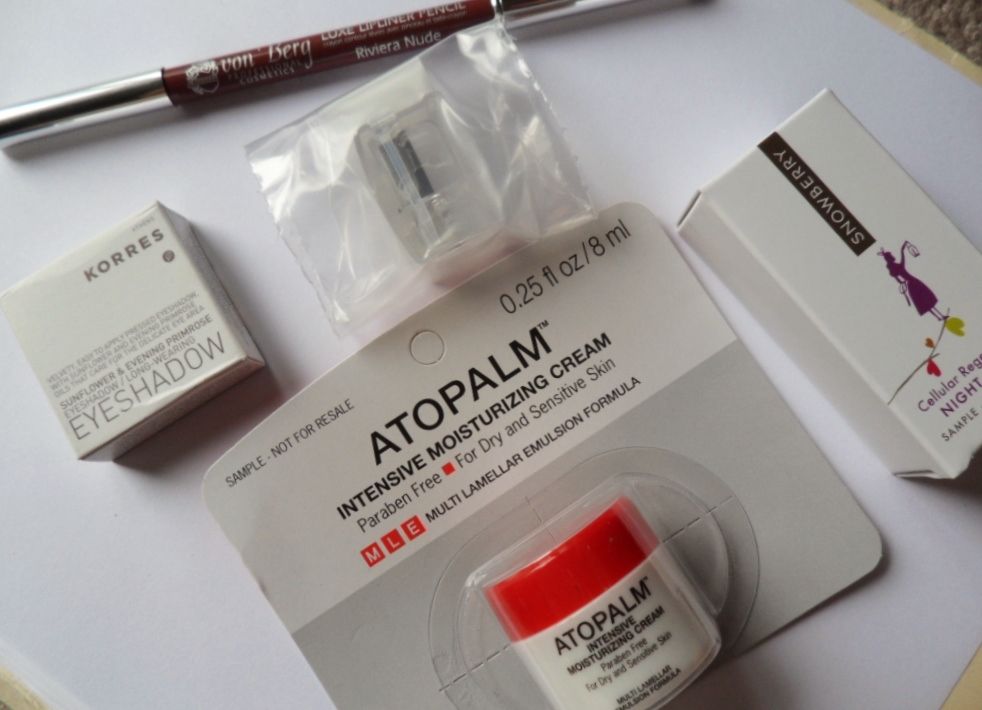 Samples in packaging
Samples Included: