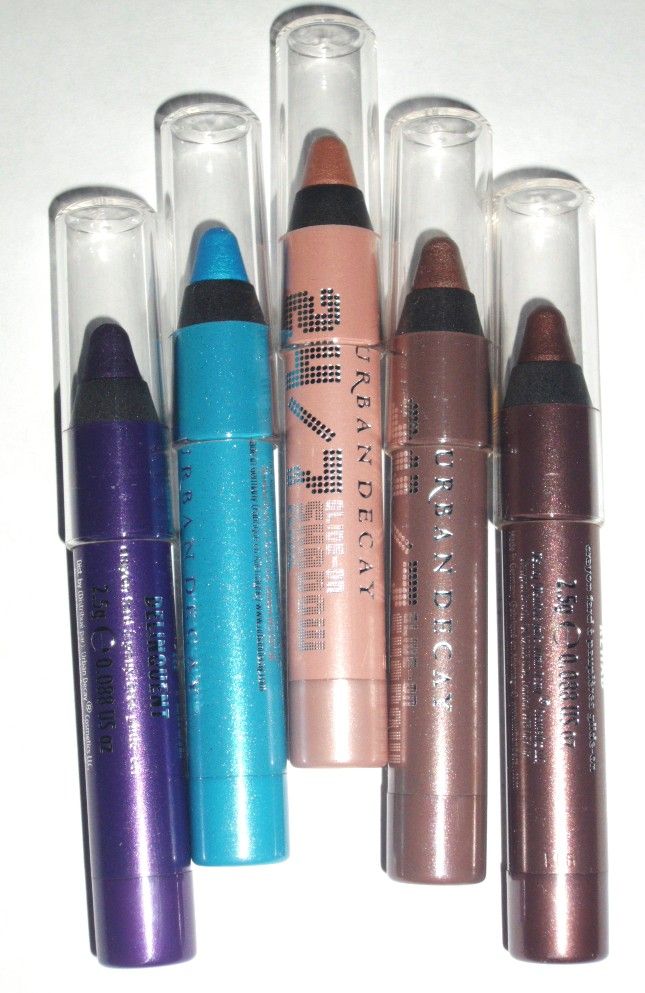 As mentioned last week, despite my disagreement with Urban Decay's recent business practices, I will proceed with my current planned line-up of UD product reviews because I recognize that some of my readers may still like to read them. So I will start these reviews with the 24/7 Glide-on Shadow Pencils!
No matter what I feel about Urban Decay as a company I cannot deny that these pencils are phenomenal. They have been perfect for me in the beach season as they are smudge,smear,water-....hell I wonder if they're bullet-proof too.
I had 2 experiences with these that solidified my love. One was a few weeks ago when it was extra hot for no reason and I was sweating like a damn pig all day doing nothing more than shopping. I sweat a lot on my face and head so I figured my makeup had all melted away, but was very pleased to find that the 24/7 Shadow pencil I had applied in the morning still looked as though I had just put it on. Out of disbelief, I then started to rub my finger on the shadow to see if it would come off on my finger.....still there. So then I licked my finger and tried to get it off (gross, I know :-P) and still to no avail. I noticed it also didn't feel tacky or creamy on my lid. It just felt like it was a part of my skin.
The next time I wore this was last week to the beach and it lasted through sweat and the water! The glitter in this particular shade (I was wearing Clash) stayed too!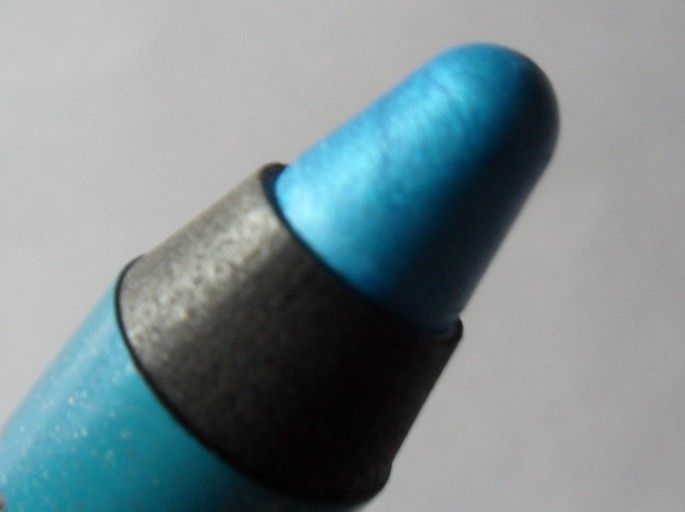 Clash
Clash

is a bright, bright aqua blue with silver glitter.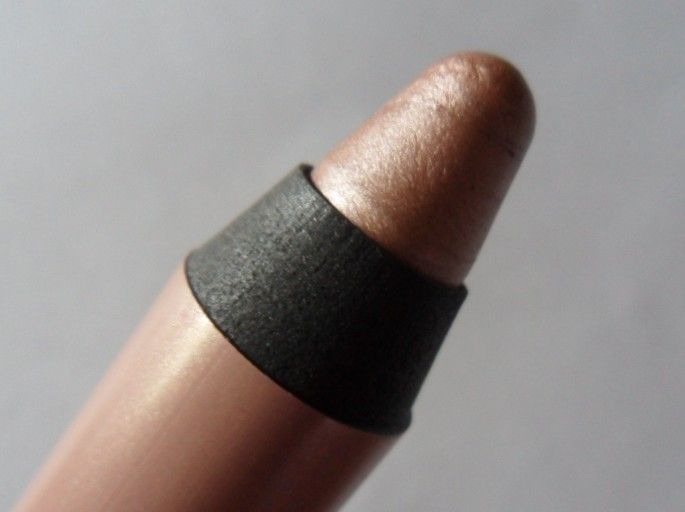 Sin
Sin

is the color I reach for the most. Same as the color in it's other forms throughout the company, it's a pretty champagne with slight pink undertones. I'm considering trying this as a cheek highlight too.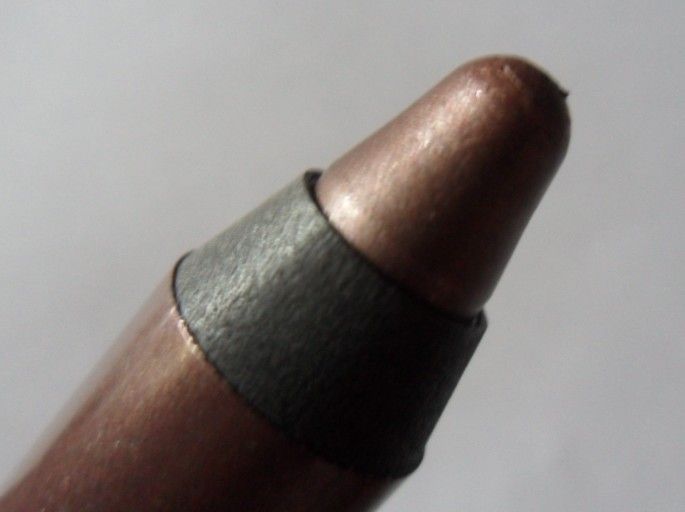 Rehab
Rehab

is a dark taupe-y brown shimmer.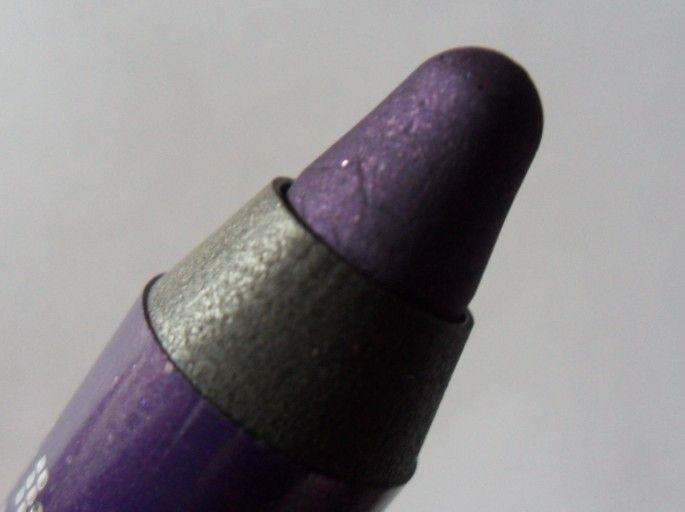 Delinquent
Delinquent

is a dark purple with a shimmer that isn't apparent as the rest of the shades I have.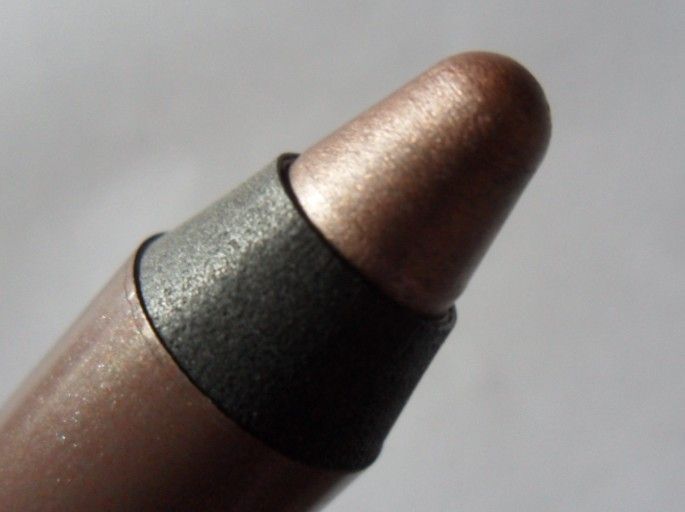 Juju
Juju is a medium golden brown taupe with shimmer.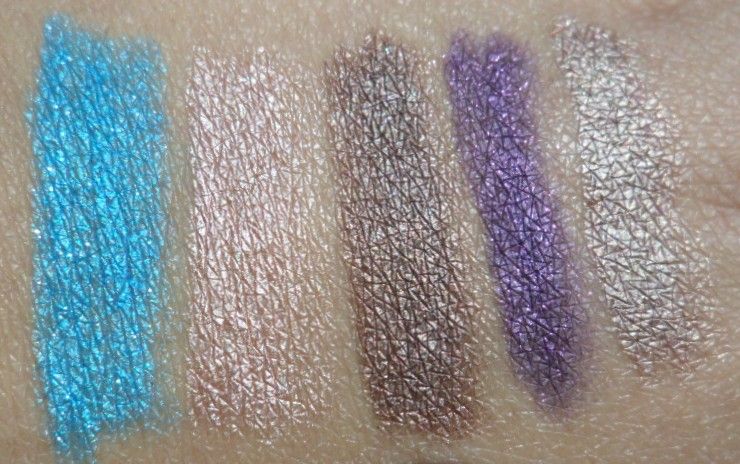 L-R: Clash, Sin, Rehab, Delinquent, Juju
Bottom Line: Amber Loves (despite myself)
It's products like these from UD that really pisses me off even more about this Urban Decay/China thing. Makeup and beauty has always been something that makes me happy, but loving these pencils makes me feel guilty because of how they've been treating their customers and going against their own policies and ethics. Guilt isn't an emotion I should be experiencing with something so trivial as eyeshadow. I did purchase these before they made the announcement but still....
For those of you who are putting a firm foot down against the company, I understand. And to accomodate you in finding alternatives I do hear good things about Make Up For Ever's new Aqua Shadow Jumbo Pencils that retail for $20 at Sephora. I hear EXCELLENT things about Milani's Shadow Eyez 12 Hr Wear Jumbo Pencils and you can grab those at CVS for $6! I haven't tried them yet but I can already see 3 dupes among them for the pencils I showed you today :)