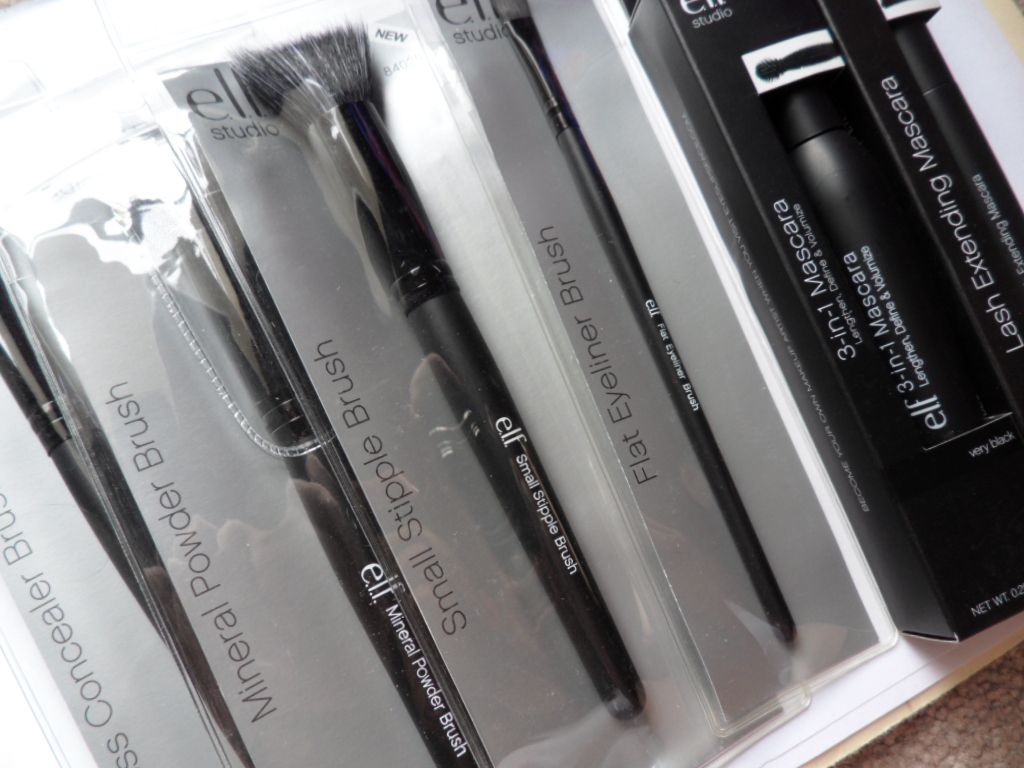 I'm not typically one for haul posts since I intend on reviewing and swatching all my products eventually anyway. But I did feel my most recent e.l.f. haul did warrant it's own feature since a lot of what I got is pretty new on the website and a lot of you may have not seen these outside the e.l.f. website. E.L.F. is also celebrating their 8th birthday right now so there should be a good amount of sales to come, so I wanted to get these pictures out as soon as possible for your guys. I'll be giving more in-depth reviews on these at a later time once I've got a chance to really use them though. So after the jump, check out some photos of cool new stuff I got.
Brushes!
I can just give a blanket statement right now and say that all of the following brushes are extremely soft, something to be expected from the Studio line. Just on first impressions, I have no worries or weariness on any of them as they all seem to be of great quality.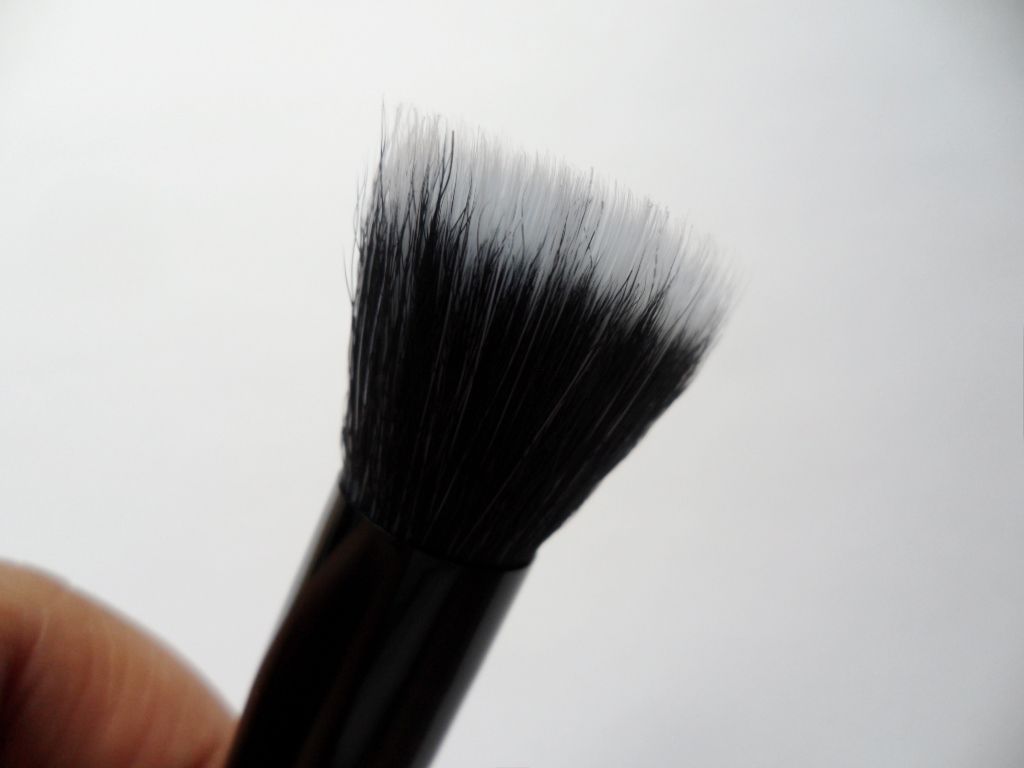 Small Stipple Brush
I got the Small Stipple brush because it reminded me so much of the Real Techniques Stipple Brush, and we all know how much I loved that one. It seems to be just about the same smaller size and features the same short white fibers that makes for great airbrushed results. I can tell you right now that I don't think it's going to be quite as awesome as Real Techniques, but I still think I'm going to really like it. I figure that I'll use the RT Stipple brush for foundation and use the e.l.f. one for highlighting.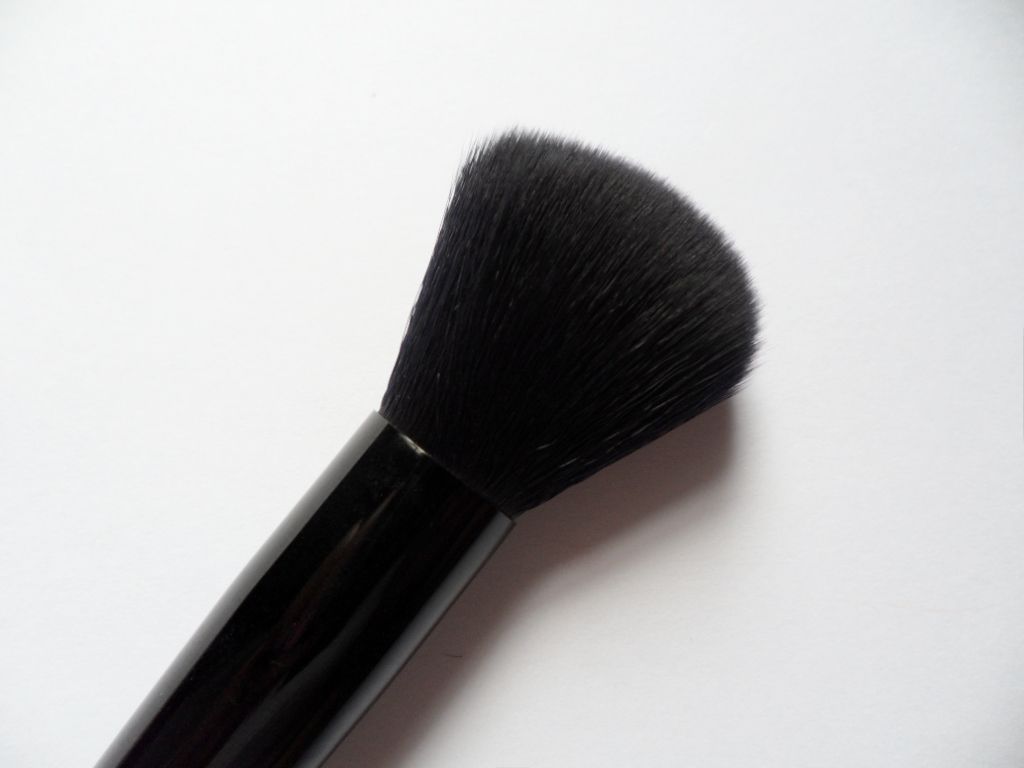 Mineral Powder Brush
This Mineral Powder Brush has been out a bit longer than some of the other brushes I'm mentioning today but it's still fairly new. I bought this because I wanted to compare it to the MAC 109 brush, which is a absolute treat for contouring. But while I love the MAC brush, the price tag is on the hefty side, so if I can find a $3 alternative, why not? They do seem to be about the same size and shape, with the e.l.f. brush having a smidge longer bristles.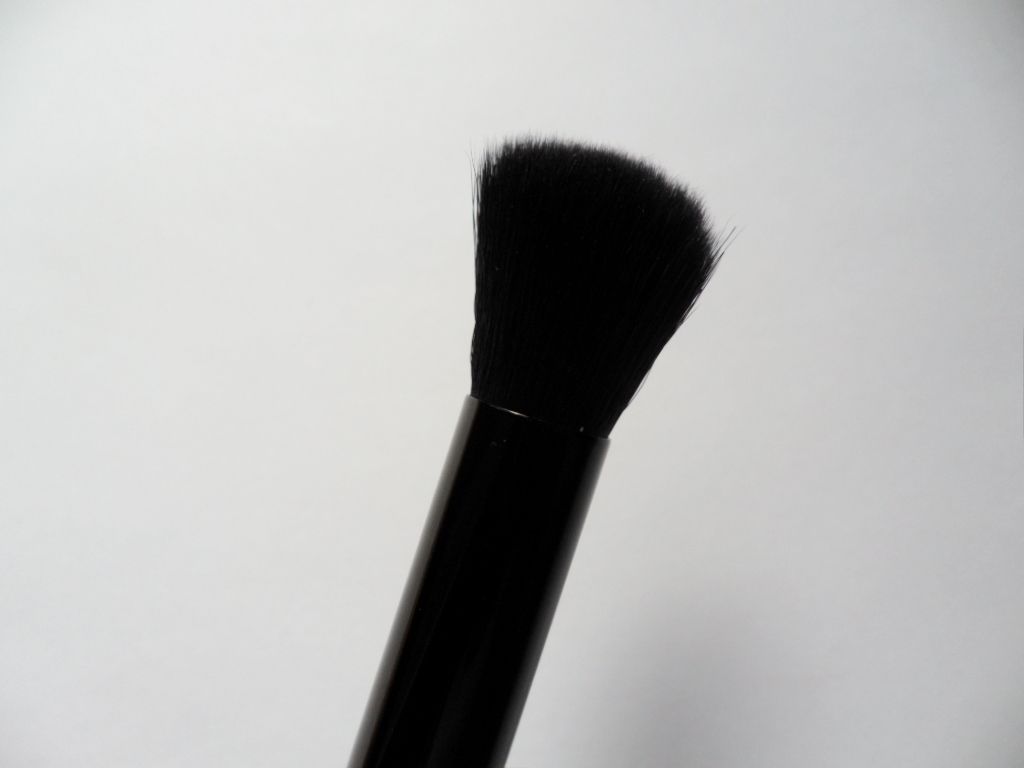 Flawless Concealer Brush
Simply put, the Flawless Concealer Brush seems to me just a miniature version of the Mineral Powder Brush. They're the same shape and density. I was impressed that e.l.f. came out with a brush like this for concealer, as it seems that they've paid attention to their customers. Many people, (including myself), aren't fond of using the traditional paint brush-styled brushes for concealer, but instead reaching for brushes originally intended for blending eyeshadow on the lids, (my personal favorite is the Angled Contour Brush). The Flawless Concealer Brush looks like a MAC 224 on steroids. I'd imagine it would also be good for setting your concealer with powder.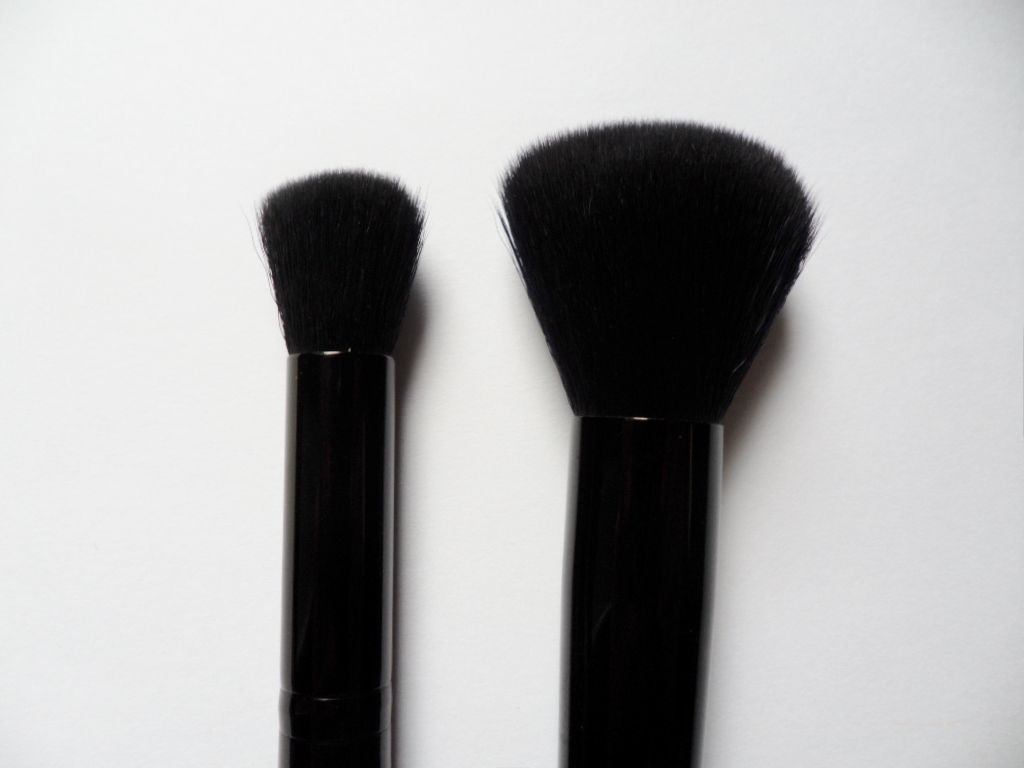 Size Comparison L-R: Flawless Concealer & Mineral Powder
Flat Eyeliner Brush
I've just recently started getting in flat liner brushes, also referred to push liner brushes, for tightlining the upper lid. I'm really liking the Rite Aid one I have (*making mental note to remember to review it*) but I was looking to get another one for when the Rite Aid one is dirty. This Flat Eyeliner Brush from e.l.f. is a bit thinner, but still firm and soft and I think I might be able to get a thinner line with it. E.L.F. has another brush like this in their $1 line, but it's quite pokey and I much prefer this Studio brush.
Mascara
I pride myself on being open to any makeup irregardless to how expensive or cheap it is, but I have to admit I'm a bit of a mascara snob, but not in a traditional way. I'm very weary of buying mascaras sold outside of the drugstore, be it much more expensive or even cheaper. So while I'm praying that these mascaras from e.l.f. are great, I'll believe it when I see it. I can't say much about either of these since I haven't used them yet, but I must say that the wands on both look really cool!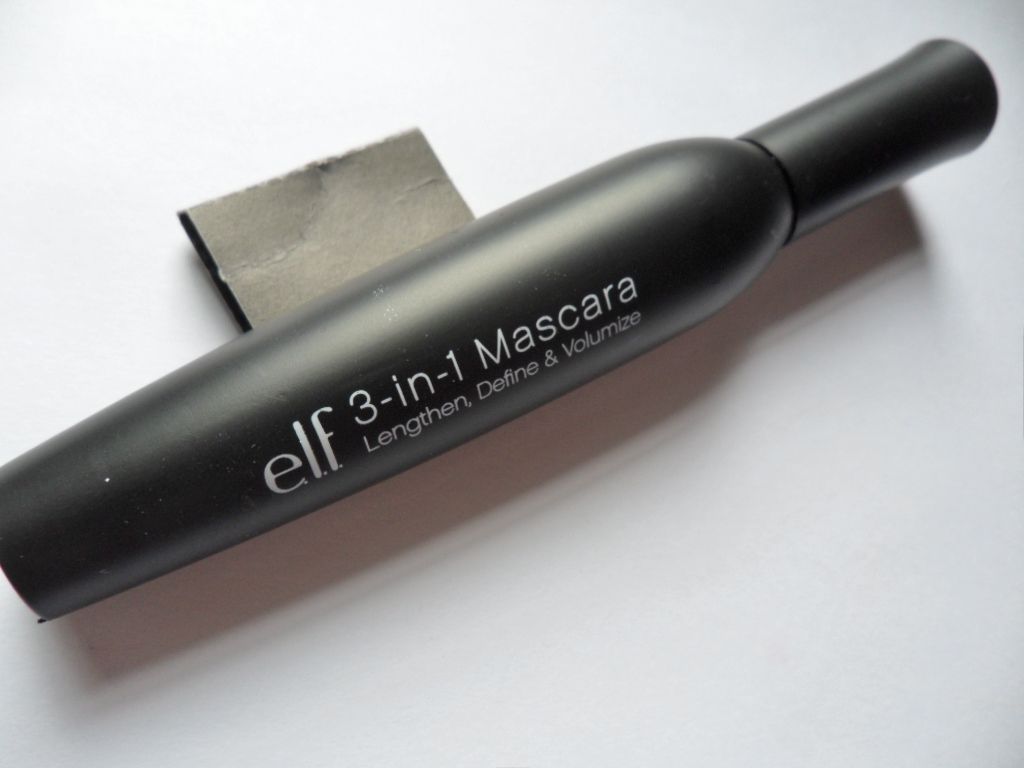 3-in-1 Mascara
This looks like a medieval torture device, but in a good way haha! According to the directions you're supposed to use the brush horizontally to volumize and then vertically to lengthen and define. Hmmmmm....
Lash Extending Mascara
I bought the Lash Extending Mascara because I thought the wand would be really good for lifting your lashes. I did not realize, however, that this was a fiber mascara (if you click on the photo and enlarge it you should be able to see the fibers on the brush). I'm a bit nervous about this as I don't typically have good luck with fiber mascaras, but we'll see.
So that's it so far! If e.l.f. has more sales during this 8 week b-day celebration I might snag some more stuff. You can check out these products on e.l.f.'s website!