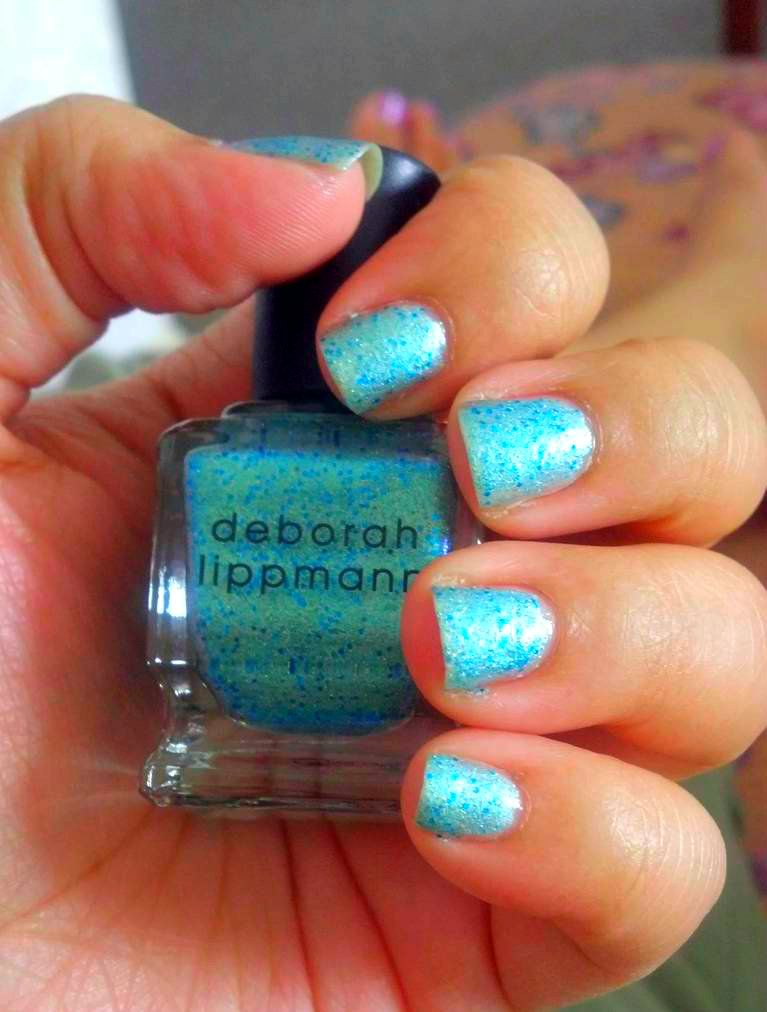 I CAN'T. STOP. STARING. AT MY NAILS.
I have never seen as beautiful a nail polish as Deborah Lippmann's Mermaid's Dreams. It's absolutely mesmerizing and there's no picture I could have taken to do it any type of justice. To me, it looks like a shimmery aqua blue base with a heavy teal green sheen when it hits the light. And in the mix of it all are some chunky dark teal glitter. You have to see it on your own nails to fully appreciate it's splendor. It really does remind you of mermaids. And one more great thing: For it being such a shimmery/glittery polish it wasn't all that hard to remove with just plain ol' cotton balls and acetone!
If you remember a past edition of "I NEED THIS", you may recall that I once coveted this polishin a bad way. What was keeping me away was its $18 price tag, but I found a killer deal that I also mentioned you guys a few weeks ago from Beauty.com. Not only did I snag this for 20% off, but I also got 13% cash back from Ebates on it! With all that I couldn't justify not getting this polish, and I'm so glad I did!
You can find more info about this polish from LippmannCollection.com and I highly recommend purchasing from Beauty.com, as they have frequent deals on the site!
Just a note on application

: I did find this to be a bit weird in application. It wasn't bad, just not what I was used to. I found that I didn't really need to wipe some of the excess off of the brush like I typically do with other polishes as it seems a little actually does not go a long way. So I recommend just dipping the brush in the bottle and putting it directly on your nail with the excess and all. Not a big deal though.