A few weeks ago I became obsessed with getting YSL's Touche Eclait, but seeing the price in print turned me off the idea quickly. Luckily it seems many drugstore brands are dropping similar products to YSL so I can at least pretend :) One of these brands are Maybelline with their Dream Lumi Touch Highlighting Concealer, said to illuminate and hide imperfections, as per the packaging. And at $5.99, most of us average janes and joes and afford to try it. Find out if it lives up to it's claims after the jump!
Packaging...
I'll tell you right now that I'm not a fan of pen-style packaging on any cosmetics and this is no exception. To it's credit, it is much more travel friendly as you don't technically need a seperate brush (although I use one anyway). It just doesn't leave enough control for me. When you first get them, no matter what the product, you twist and twist with nothing dispensing until a gigantic eruption of goo explodes out leaving you with a mess of wasted product. And I always feel like I'm getting jipped in the amount of product I receive with these pens. Usually, and in the case of Dream Lumi Touch, the amount of product you see in the transparent part of the pen is all you really have, which seems like such a minuscule amount to me. So no bueno with the packaging for me, but if you like the traditional click-pen style you won't have a problem here.
Product...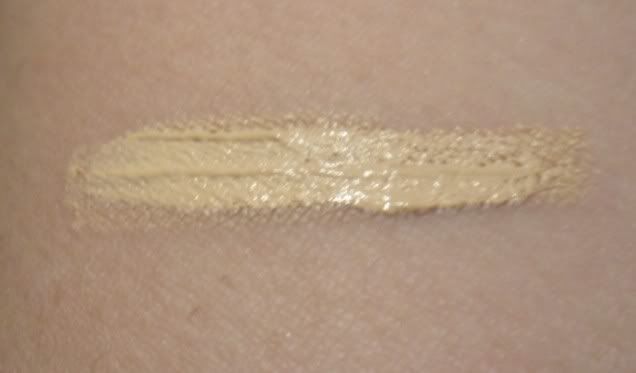 Dream Lumi Touch Concealer in Nude
I didn't find many swatches online of this guy so just taking a guess I chose the shade 330 Nude. It turned out to be an okay shade for me, just a tad lighter than I'd prefer but manageable. Nude definitely has yellow undertones,which could be a bad or good thing depending on your own personal concealer needs. I prefer more yellow in my concealers so this was perfect, but I know many you out there go for salmon correctors. I don't know for sure, but it did look like some of the other shades available may have had more pinky tones so it seems there is a variety in the line.
Dream Lumi Touch is very liquidy and thin. Although, for as thin as it is it does pack a good punch in the pigmentation department. It's not nearly as pigmented as my bff Real Deal Concealer from Laura Geller, but Real Deal is also a lot thicker so that's to be expected. It's liquidy nature can make it a bit messy to apply, especially if you apply to much to begin with, so I recommend taking your time with application and slowly building the product up.
My gripe with this product can be summed up in 1 word: Shimmer. If you've seen my Revlon Photoready Concealer review, you know I FREAKING HATE shimmer in my concealers. Shimmer has no place being in concealer, being that anything you're putting concealer on you're probably trying to hide and not draw attention to, which is what shimmer does. I'm relieved to say Dream Lumi has a much more manageable amount of shimmer in it than the Photoready Concealer, and it's not near as bothersome to me, but it just ticks me off that it's in there at all. I know that it does have the word "highlight" in the name which should have been a tip off but I don't care, it still grinds my gears.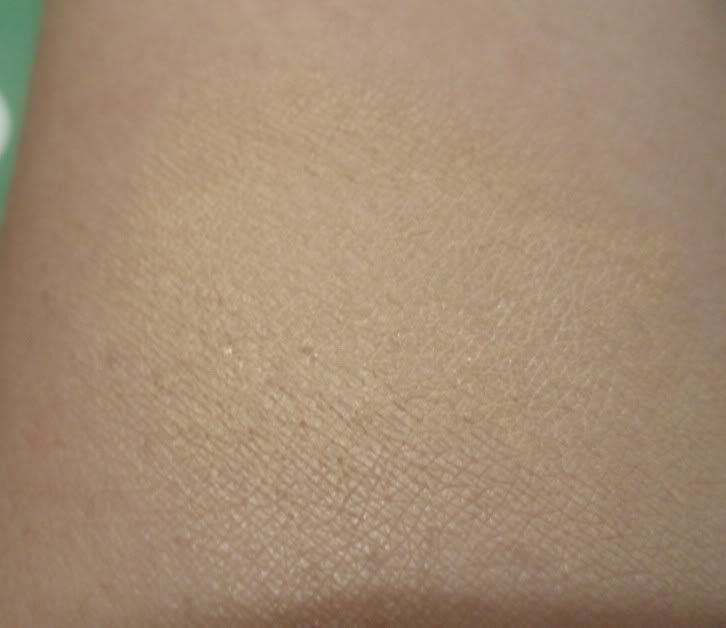 Dream Lumi Touch blended out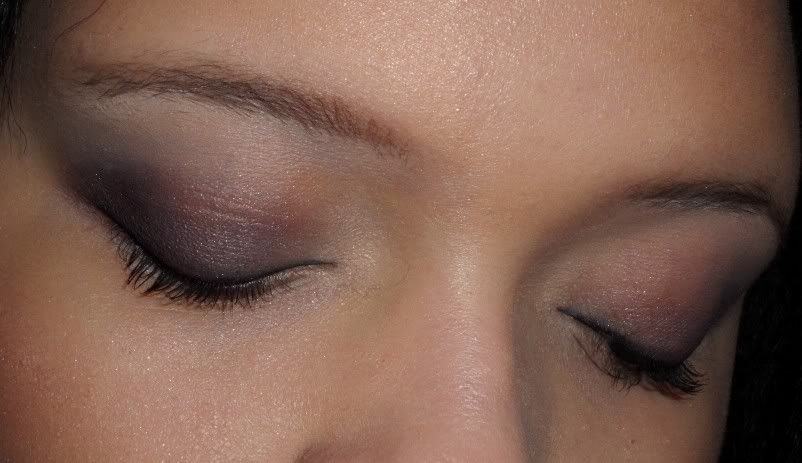 Me Wearing Dream Lumi Touch under my eyes
Bottom Line: Amber....could take it or leave it :-\
This isn't a bad concealer and could probably make an awesome highlight in general for the face. If you have little to no dark circles this would most likely be an ideal product for you. I need a bit more coverage for my dark circles and I wish the shimmer wasn't there, but that's not a big enough issue for me to return it to the store. I can just use it on top of another concealer for the coverage and set it with a matte powder to tone down the shimmer :)
You can find this at drugstores, mass retailers, and at Maybelline.com