Rarely do I give formal reviews for nail polishes. If I use a color that particularly catches my eye or has a unique effect I'll include it in my Claw Candy series, as I've already done with Revlon Colorstay in Spanish Moss, but I don't normally dedicate more than a paragraph to it. Well today, I think Revlon's new Colorstay line of nail polishes does warrant it's own review post. It really is a phenomenal polish that sets itself apart from other drugstore nail enamels. However, it also presents a unique problem that, although the awesome formula overshadows this, I still feel it's well worth mentioning. Find out more info and swatches after the jump!
As I said in Spanish Moss's Claw Candy feature, I originally didn't have an interest in this product. I wasn't in a nail polish mood when it first came out, and it's elevated price tag ($7.99 for a drugstore polish, what the what?!?!) turned me off even more. But after seeing swatches of Spanish Moss, I knew I had to try it.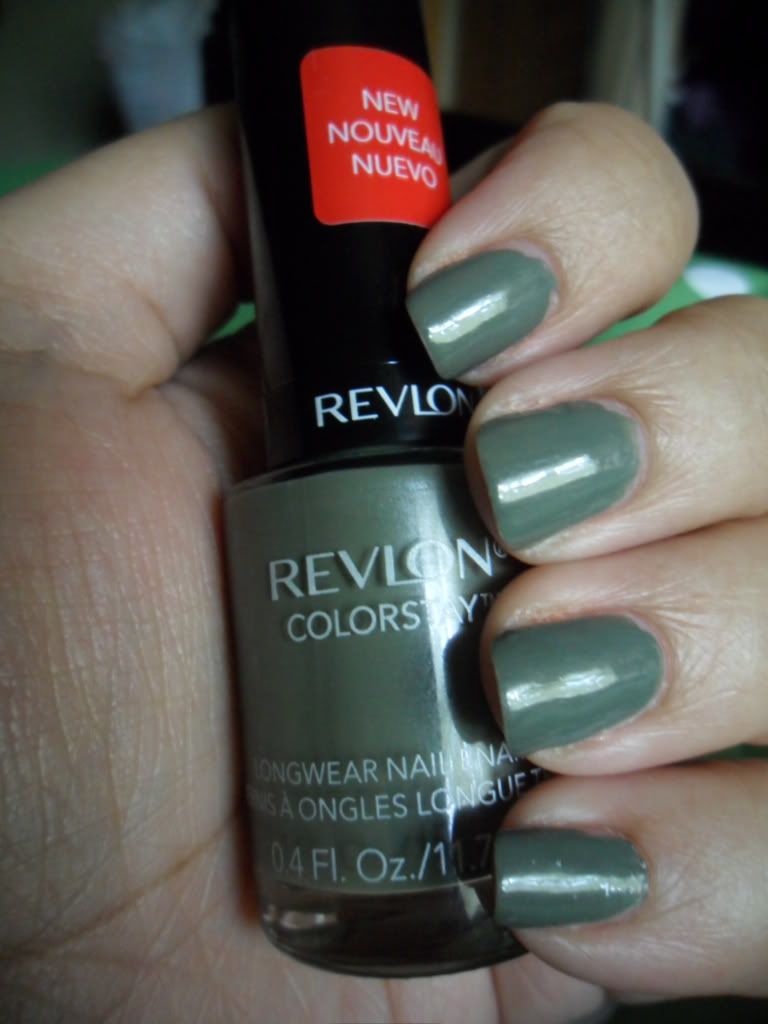 Spanish Moss
Spanish Moss is a muted Army Green with a subtle silver sheen through it that's almost undetectable to the naked eye. It was opaque in 1 coat. I didn't have any other color like it in my own stash so I was thrilled to add it to my collection. But it wasn't until I used the next shade that my opinion of this polish's awesomeness was solidified.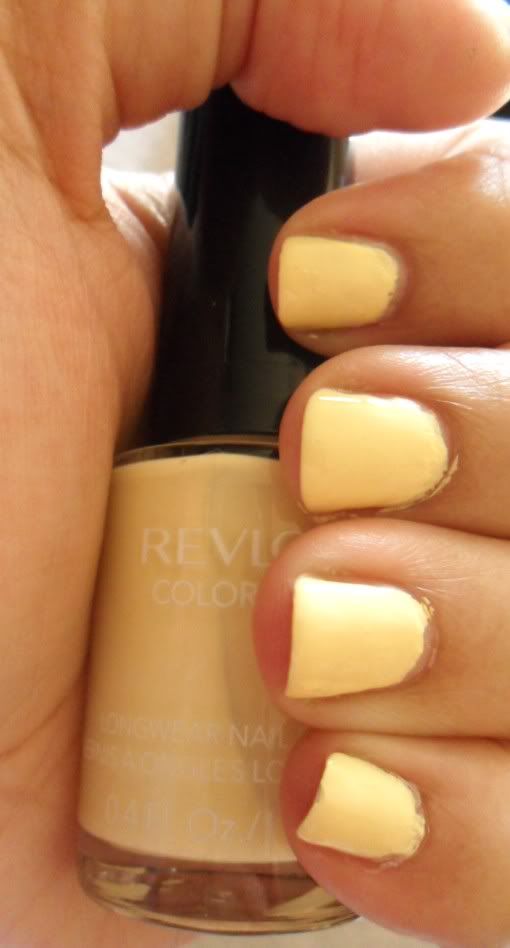 Buttercup
Buttercup is a pale yellow with a cream finish, like a shade made of banana cream pie filling. And for this next part, you're gonna need to take a seat for: it's damn near opaque in just ONE COAT! That's a very hard feat for even the most high-end nail enamel, let alone one that you can find at a drugstore. I did use 2 coats on this shade, for reasons I'll discuss in just a bit, but you could definitely get away with just one.
The formula for both these shades is on the thicker side, but not goopy at all. Dry time is pretty average. I'd prefer it to be a bit quicker but for the opacity I can deal.
The one and major flaw of this product is the brush for me. The only way I can describe it is a pain in the ass.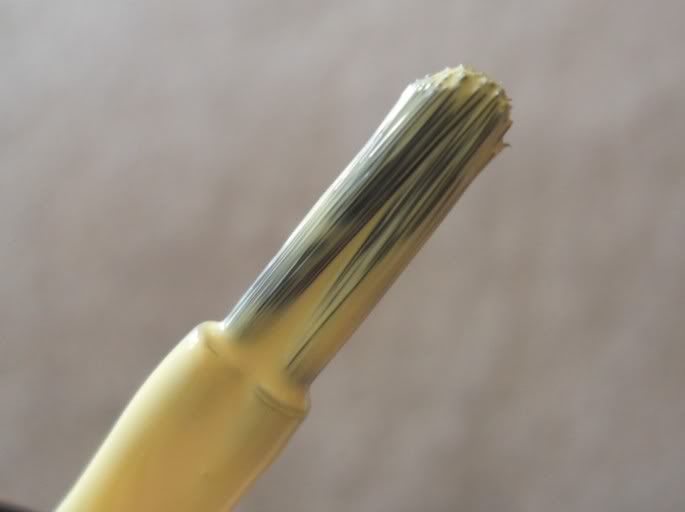 Revlon has adopted the more paddled-style brush of polishes like Sally Hansen Insta-Dri Polishes, which I love, but are only about half the width so you don't get the spreading benefits of the other, more broader brushes (or even the more traditional style of brushes for that matter). Instead it pretty much just plants a narrow stripe on the nail that you are left to manipulate which heightens the risk of streaks.
Secondly, the bristles on the brush are much more coarser than those of any other brushes I've ever used. I've never considered how something like this would impact polish application but now I see. First, it causes the brush to pick up a lot more product than you need for even 2 nails and just makes a mess. Since the brush just lays down a stripe on your nail without spreading it out, there is no place for the extra polish to go except for on your cuticle. The coarseness of the bristles also makes it a virtual impossibility to get a streak-free application and all the extra strokes you have to make due to the narrow brush makes it all the worse. This is why I had to do 2 coats of Buttercup; I had to cover up the streakage!
Bottom Line: Amber Really Likes!!!
Overall, the opacity of this polish wins out for me. I'm still a little tiffed that for $8 I still have to deal with all this drama with the brush during application, but my post application experience was so nice. Aside from the beautiful color, both of these shades lasted chip-free until I removed the polish myself, which was about a week. Revlon does claim that these will last 10 days, but only if you're using the Revlon Colorstay base and top coats, though I didn't use this and I doubt many of you will either. So you can definitely at least expect a 5 day wear using your routine base and top coats (Revlon Calcium Gel Nail Hardener and Seche Vite top coat for me).
Despite one major flaw I still recommend a try with this. There are some truly gorgeous shades in the range that I'm sure will catch your eyes as they did mine. I'll have a swatch of Coastal Surf for you soon too :) You can find these at drugtores, mass retailers, and revlon.com