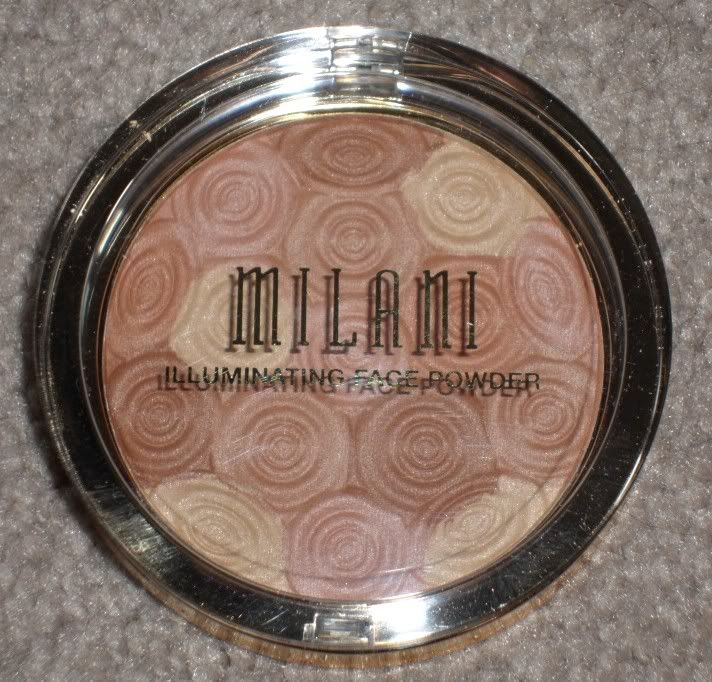 So I finally got it! Ever since I first laid eyes on Milani's Illuminating Powder I've been obsessed with getting it (I first mentioned the product here). It looked so darn precious, I couldn't resist! But once I got past the cutesy packaging, the awesome train derailed for a second when I stopped to consider the product's claims of being a bronzer, illuminator, and blush all at once Those are some big pants to have yourself fill, and I find that most products that claim to be "all-in-one" don't deliver as promised. Find out if Milani's Illuminating Powder in Hermosa Rose came through for me after the jump!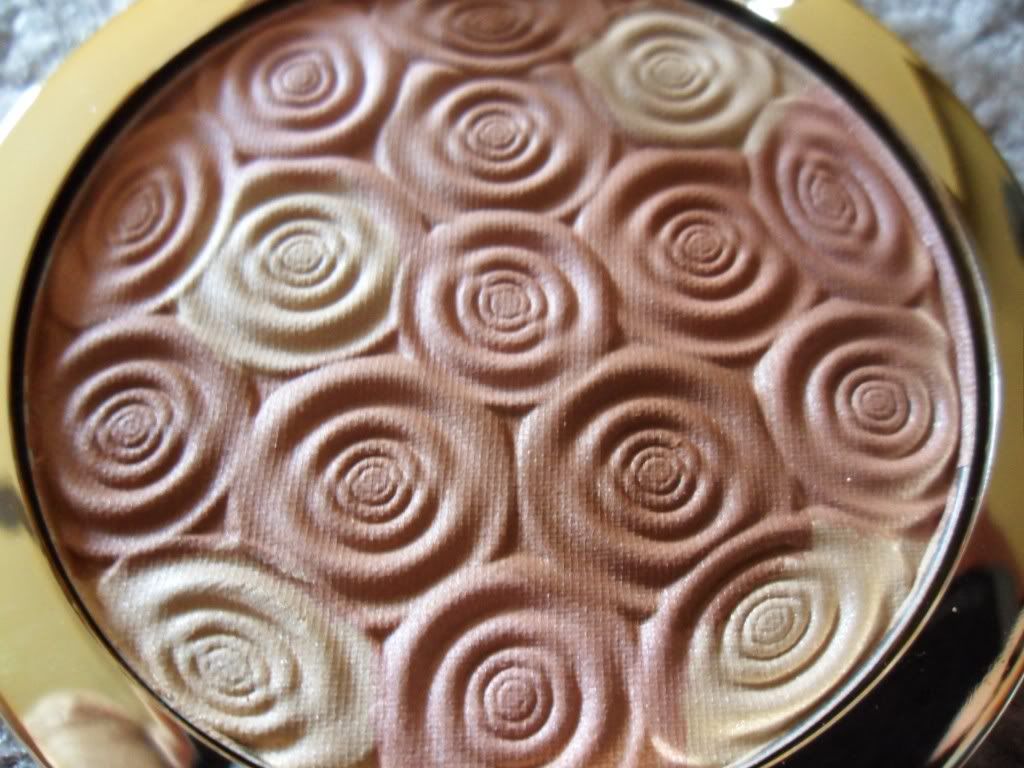 Hermosa Rose
Any fears you may have initially about this product will subside upon opening this compact. Looks-wise it's simply magnificent! This powder encompasses everything that makes being a girly-girl awesome with it's soft floral pattern and texture. It exudes elegance and daintiness. This is one of those products that you'll want to keep out on top of your vanity and show off!
The shade I chose to purchase was Hermosa Rose. There are 2 other shade options available including Amber Nectar (seems to have a peachy tone) and Beauty Touch (predominantly pink) but I felt Hermosa Rose was going to be the most different out of the other various face powders I already owned. It is mixed with 3 different colored roses in cream, bronze, and a light rosy pink. In theory this should create a beautiful color, if you can actually get it to show up however.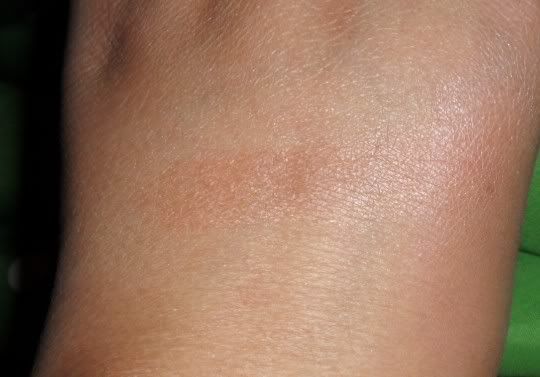 Hermosa Rose swatch - can you see it?
Sorry about the swatch, but it's honestly the best I could get. It's virtually invisible on my hand. Of course it looks a little bit better in person, and definitely more glowy. But I was very weary of the lack of pigmentation. From what I could see though, it appeared to be a rosy-bronze color. Fortunately, it shows up MUCH better on the cheeks, imparting a nice glow to your face. So hold off on any disappointment until you actually apply the product to the face.
Me wearing Hermosa Rose on my cheeks
Now, in regards to the bronzer/blush/illuminating claim: can it be all three. My instinct is to say hell no, but after stopping to truly think about it....I'd have to say that, yes, technically it could be. There is enough bronze in the powder to provide bronzing benefits, especially if you have a lighter complexion. And with or without the rosiness it can serve as a blush, as you can really use any bronzer as a blush. Finally, what it does best is illuminate with it's shimmery quality. While it's definitely not too shimmery to make you a disco ball, it has just enough to give you a glow.
However, this just doesn't do enough for me in any of the three areas for me to use this product alone in place of any other product. I do think this is a great product to boost a bronze or blush and give that extra oomph. It would also be good when your on the go and you don't have the time to fuss with 3 different products. But on a normal basis I don't use this by itself.
Bottom Line: Amber Likes
Let's face it, even if I knew this product was the worst face powder in the world, I probably still would've bought it. At the very least it looks gorgeous sitting on my vanity. But as it does prove itself a little bit satisfactory on all it's claims I do find uses for it.
You can find Milani's Illuminating Powder for $9.49 at drugstores, mass retailers, and at milanicosmetics.com.