As mentioned in Part 1, I had no expectations of the
Wet N Wild Coverall Pressed Powder
because I didn't really want it in the first place. To be honest, if anything, I thought it would come off a bit cakey based on the textures of their eyeshadows.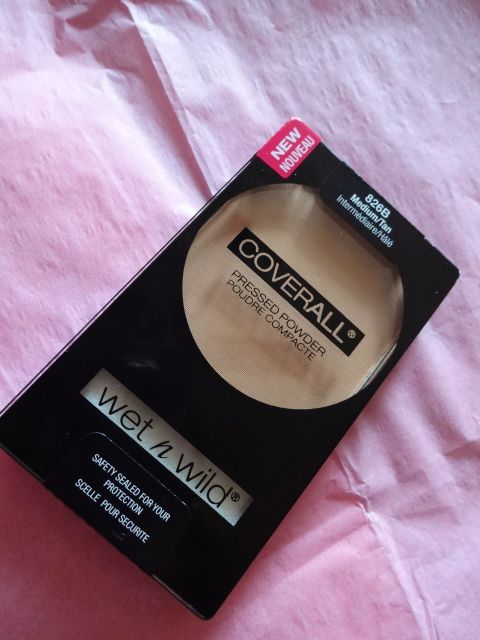 I can't remember the shade selection for the pressed powder so I can't comment on it as I did with the foundation. I ended up choosing the shade in Medium/Tan, which corresponded with the shade I chose in the foundation.
I was pleasantly surprised that the texture of this powder is AMAZING!!! It's so silky smooth to the touch! And it matches my skin perfectly. It doesn't apply cakey at all and doesn't settle into any fine lines.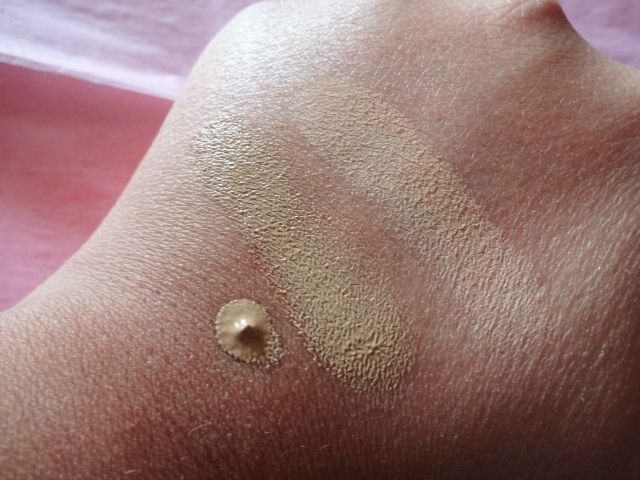 Powder is the last swatch on the right
You do pick up a good amount of product, but the same amount you would pick up with the WNW shadows, which was my initial worry. It provides a good additional coverage on it's own.
Bottom Line
: Amber LOVES!!!!!!
I'm very impressed with this powder. For the price, it's got amazing quality! I've actually ended up using it more than the foundation and its become my go-to powder now.
You can find more information on this product on the
WNW website
. It retails for $2.99!