I wanted to try the new
Wet N' Wild Coverall Cream Foundation
since I first heard the announcement of its arrival in stores, but never really had an interest in the powder. However, Rite Aid had BOGO 1/2 off sale on WNW products and I figured, why not try the powder too? So for Part 1, let's go over the foundation, shall we?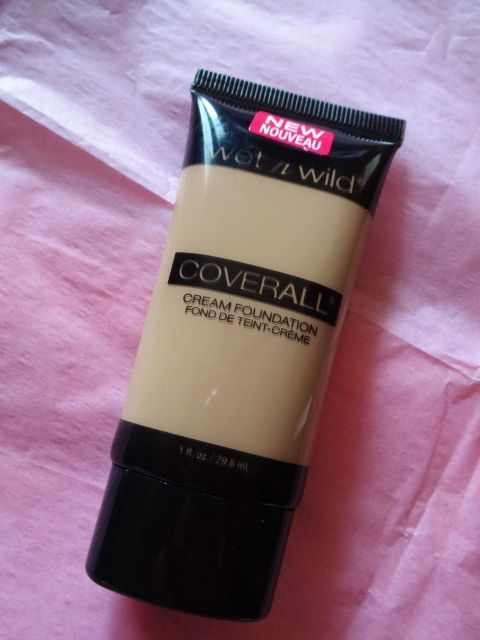 First things first: the shade selection here sucks. And it's weird for me to say that because the shade I ended up getting for myself is absolutely perfect for me. However, that won't be the case for many of you. There are a total of 7 shades, which isn't bad necessarily, except for the fact that all of the shades with the exception of
Medium Tan
(the one I chose), have pinky undertones.
Medium Tan
has yellow/olive undertones, but if you're lighter than NC35 or deeper than NC42, I doubt you'll be able to pull it off.
I'm happy to say that's the only major roadblock with this foundation. Texture-wise, it has a thick consistency yet it blends onto the face with a very lightweight feel. It feels moisturizing as you apply it, yet it dries down to a semi-matte finish, as promised by the product packaging. I never feel like I have to powder this to set it.
The Coverall Cream provides a solid medium coverage on me. I've only ever applied it with my fingers and it blends quite easily while evening out my skin. I will say that it ends up looking just a tad bit too dry on my already dry skin, but it's nothing a little highlighter can't fix. And even though I don't look dewy, I love that it doesn't
feel
dewy, you know what I mean. I love to look luminous but I hate that feeling like my makeups is about to melt off. Don't have to deal with that here.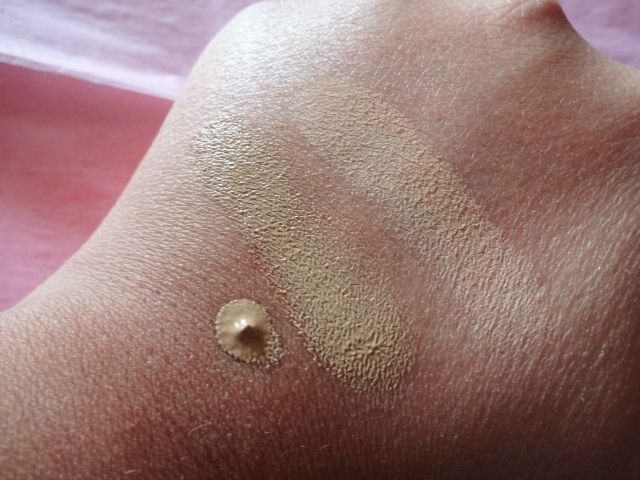 L-R: CC Foundation in Medium Tan, CC Foundation spread out, CC Powder
Bottom Line
: Amber Really Likes
This is a really nice product, plain and simple. I've never tried a face product from Wet N' Wild before, but I gotta say I'm definitely impressed. Stay tuned for Part 2 when we go over the powder!
You can find more information on this product on the
WNW website
! It retails for $3.59.