I debated on posting about Urban Decay's Naked 2 Palette because I'm aware that I'm quite late to the party. But there's one shade in this thing that is approaching HG status for me and so I had to rave about it!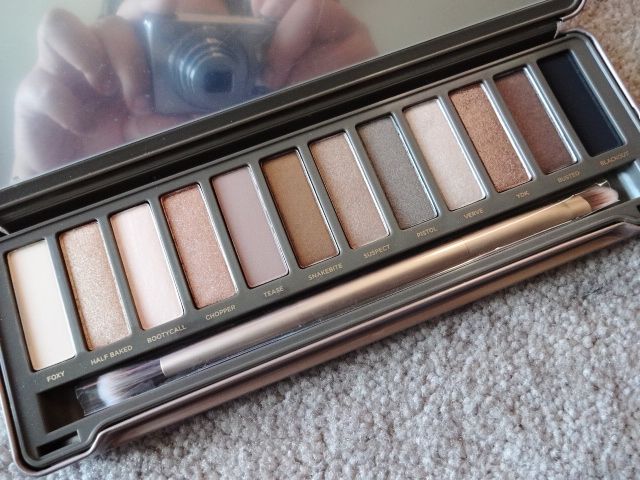 Shadows in Naked 2 are now housed in a tin palette as opposed to the velvety texture of the original Naked. This makes it easier to keep clean for me.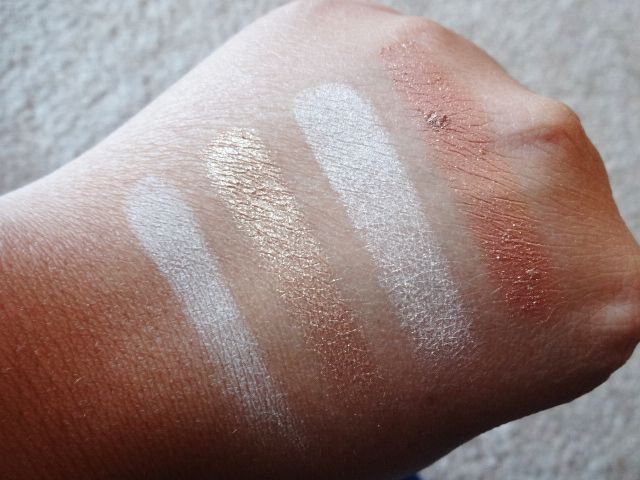 L-R: Foxy, Half Baked, Bootycall, Chopper
Foxy is a light cream matte with yellow undertones. Half Baked is metallic gold. Bootycall is a shimmery cream, kind of like the shimmery version of Foxy. Chopper is a pinky-copper with silver glitter.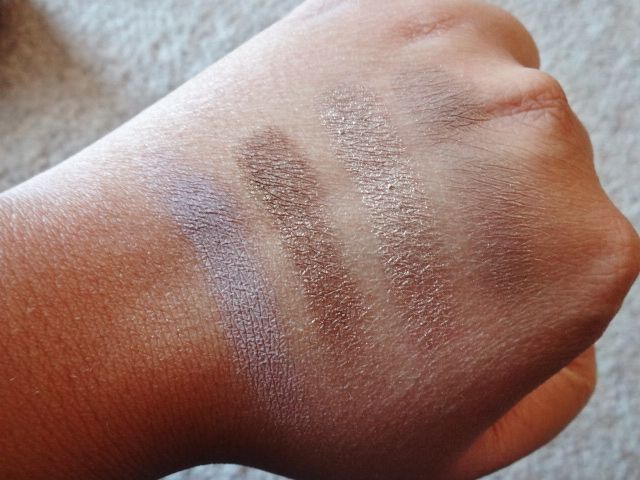 L-R: Tease, Snakebite, Suspect, Pistol
Tease is a matte taupe. Snakebite is a dark bronze shimmer. Suspect is wheat shimmer. Pistol is a shimmering taupe that wasn't as pigmented as I hoped it would be.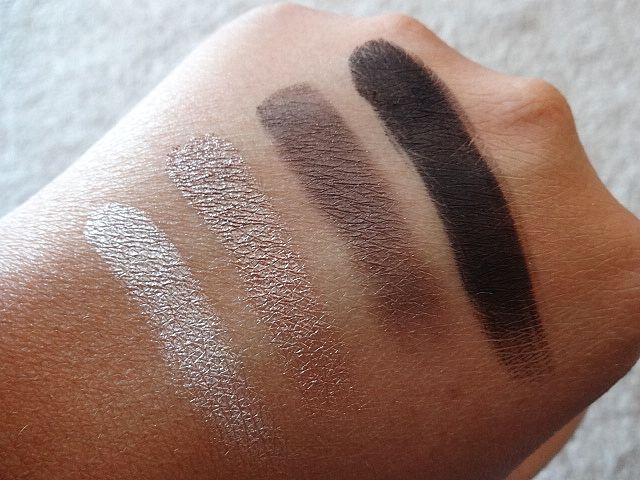 L-R: Verve, YDK, Busted, Blackout
Verve is a metallic pearl. YDK is a rosy taupe metallic. Busted is a shimmering brown with slight plummy undertones. Blackout is a matte black.
Although I'm someone with warm undertones in my own skin, I actually think I prefer the cooler neutrals of Naked 2. The coolness contrasts with the warmth of my skin and eyes. If I had to choose between Naked 1 and 2, I'd probably go for 2.
And that HG shade I was talking about? TEASE!! I know it doesn't look all that spectacular, but I've seriously been using this in my crease for every look I've done since I bought this palette. There's not one thing Tease doesn't go well with and it blends beautifully with any shadow.
Bottom Line: Amber Adores!
I can't say this is an outright LOVE, because there were a few shades included here that I already had from other palettes. I was also a little disappointed by the pigmentation of Pistol. All in all, though, this palette is one my new most used items and I'm certainly glad to call it mine.

You can find more information about this product on Urban Decay's website. It retails for $50.