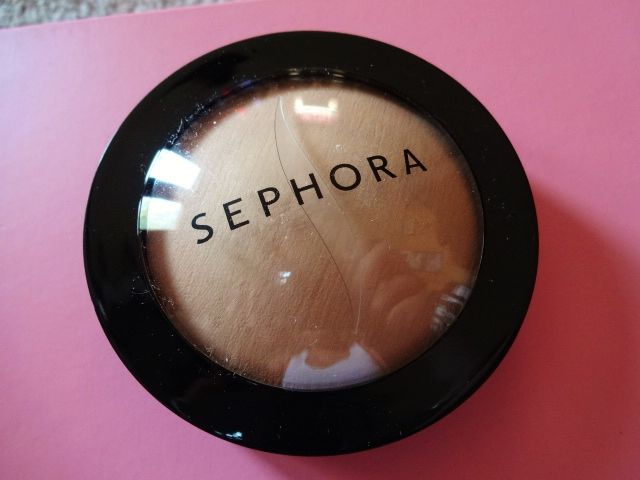 I've been on the hunt for a good face powder a while now. I noticed a lot of YouTube gurus turning any concealer into full coverage by setting it with a good powder. So after hearing good things about Sephora's Microsmooth Foundation Face Powder, I thought I'd give it a try!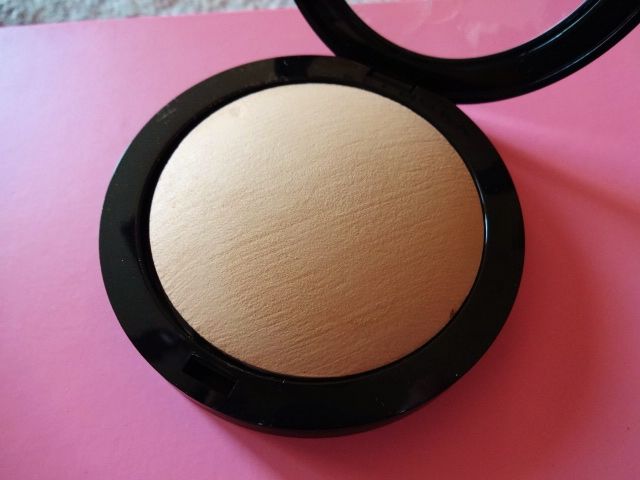 This Microsmooth Foundation is a baked powder that's shaped into a dome within the packaging. Unlike many powders, this did not have a sponge or puff included with it. I appreciated this personally because usually when they are included it means the packaging is going to be extra bulky, which this is not.
I took a shot in the dark and ordered this in the shade 30 Sand. When I swatched this, as you can see above, I was afraid it would be too light to apply to my entire face. (For reference, I'm about an NC40).
Luckily it turned out fine and blended easily on top of my foundations. I have yet to use this as a foundation by itself as I bought it to use in conjunction with my foundation and/or concealer, but as a setting powder it's pretty good.
I do wish it had a bit more coverage though. I don't notice too much of a difference in coverage after I apply this over my undereye concealer. And you can't build this powder up too much or it starts to look a little cakey.
The thing I like most about this product is that it doesn't remove the glow from my foundation. I was trying Revlon's new Nearly Naked foundation the other day (review coming soon!) and loved the glow that it gave. I first set it with an HD powder and was immediately disappointed that it completely mattified the foundation and I lost all the radiance in my face.
But with Microsmooth, the glow doesn't disappear. Albeit, the radiance level does go down a notch, but I actually prefer that. And I know those of you who's skin isn't as dry as mine will probably prefer that too.
Bottom Line: Amber Likes A lot!
This is my go to powder and has satisfied my desire to find new ones for now. I would definitely suggest to this to anyone who needs to set their foundations but want to maintain a touch of dewiness.
You can find more information about this product on Sephora's website. It retails for $22.