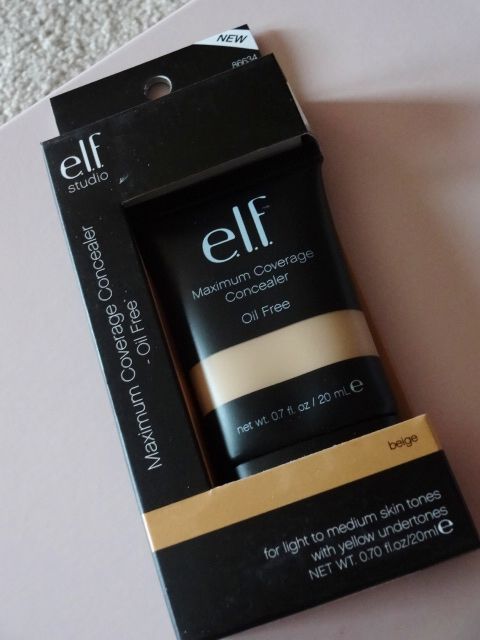 I'm always on a hunt for the next best concealer so my heart skipped a beat when I saw that ELF came out with their Studio Maximum Coverage Concealer. Maximum coverage for a few bucks? Yea, I had to cop that. Check it out after the jump!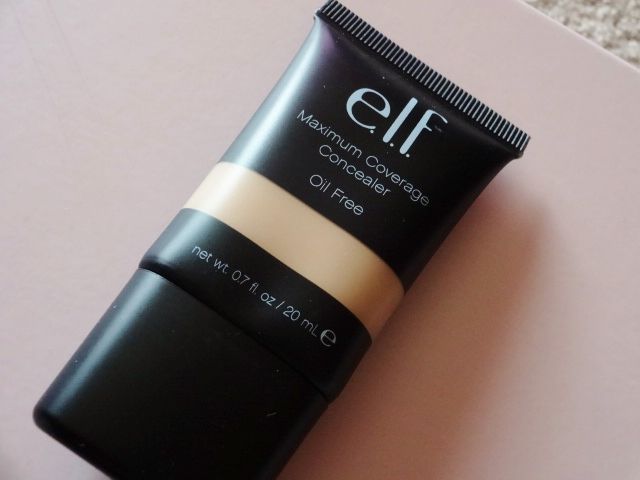 The first thing I noticed that I was very happy with was that you get LOADS of product here. 0.7 oz for a concealer is no joke. 0.3 more oz and that's a standard foundation bottle!
This concealer carries with it some hefty claims, such as the ability to hide not only your standard dark circles and blemishes, but also tattoos and birthmarks. And when I swatched it, I started to believe they may be telling the truth....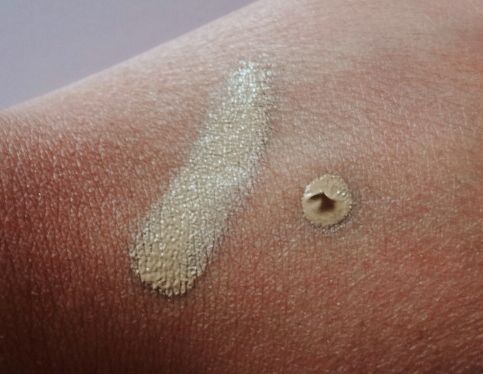 Beige
Doesn't that look like a shitload of opaqueness?
I got the shade in Beige. ELF is one of the many, many websites that it's like pulling teeth to figure out the right shade for you based on the "swatches" available on the page and Beige was really a shot in the dark for me.
It turned out to be a couple shades lighter than my skintone, which is perfectly fine for my undereyes since I like that area to be lighter anyway. However, I was hoping it would be a bit closer to my skin so that I could use it for the odd blemish. It has a neutral-yellow undertone.
The product feels quite nice under my eyes, very moisturizing. Because of its texture though, setting with powder is essential, which I do anyway. I found that it blended in very easily with both my finger and my ELF Studio Angled Contour Brush.
So up until now, you're probably thinking this going to be a clear winner, but I'm going to have disappoint you. :( While this looks like hella high coverage simply swatched on the hand, I found that it pulled a Houdini and disappeared into sheer oblivion when blended out. I couldn't believe it! I don't have horrible dark circles either, but the shone right through the concealer.
The website claims that this has customizable coverage so I did try and apply multiple layers of the product, but that helped nothing. It still looked like I didn't do anything. And while I loved how moisturizing the concealer felt under my eyes, the extra-emollient texture left the powder I put on top looking just a bit cakey.
Bottom Line: Amber's disappointed :(
I thought was going to be an easy love for me but I wasn't fond of the ultimate sheerness of a supposed "maximum coverage" product. I'm not even sure I'd recommend this to those who have very minor issues they wish to conceal because I literally saw zero improvement of my own dark circles. I did read in the user reviews on ELF's site that someone liked to use this as a foundation, so maybe I'll try that.
You can find more information about this product on ELF's website. It retails for $3 but I got it for $1.50 during one of their many 50% off sales.