Ombre is one of those trends, much like naked palettes and lip butters, that will not go away. Not that any of them need to go away necessarily, they just seem extra permeating. Covergirl has attempted to make the application of ombre cover to the lips easier with their Blast Flipsticks. I got a chance to try out 3 of them through Bzzagent and you can check them after the jump!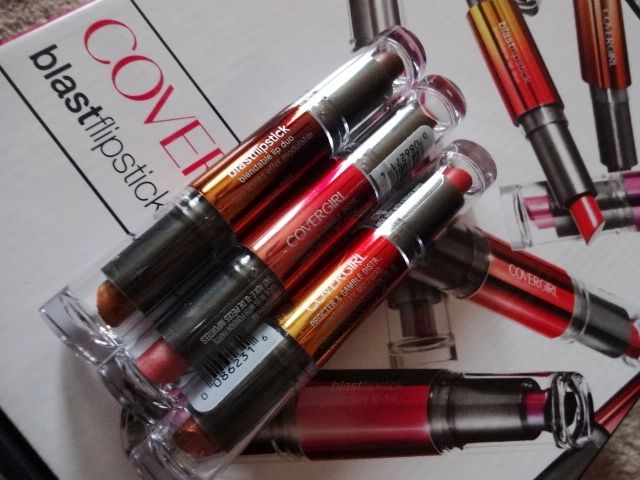 Flipsticks are basically dual-ended lipsticks. On one end, you have a darker, cream-finished shade while on the other is a lighter, shimmery color. Using the combination, you can create the illusion of bigger lips by apply the lighter color in the middle of the lip.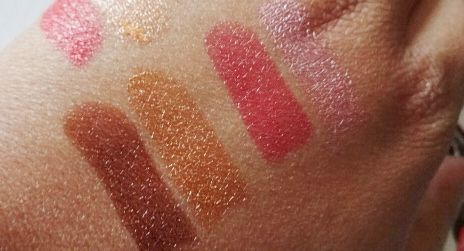 Minx (Left 2 swatches), Vixen (Right 2 swatches)
Minx contains a chocolate brown on one end, and a bronze gold on the other. I don't know too many women that can pull off brown lipsticks, and out the ones that can I am certainly not one of them.
Vixen has a kind of magenta pink and then a light frosty pink.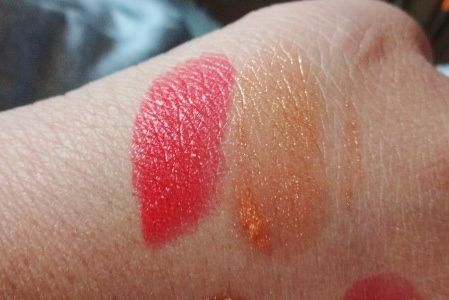 Stunner
Stunner is a very apt name for this flipstick. The coral red end is a GAWJUS coral red. I can hardly take my eyes off of it. The other side is a little less exciting as it contains a sheer gold shimmer.
Minx (sorry for the quality of the picture!)
Minx, although not a color I favor for myself, best demonstrates the cool 3D effect this product can have on the lips. In terms of the intended results, I think Minx did the best job.
Vixen
Vixen was probably my least favorite of all the shades. The effect wasn't as strong as with Minx, and the look was way too frosty for my taste.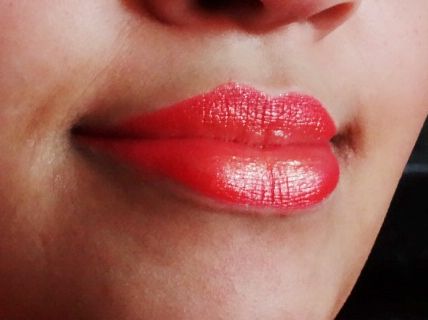 Stunner
See how brilliant that coral is? And because the gold side was sheerer, the effect wasn't so BAM "in your face", making it more wearable. (I'm not sure, but I'm thinking this was the shade Sofia Vergara may have been wearing in commercial.)
Swatched on the hand, these lipsticks feel a bit greasy, which I wasn't excited about. However, on the lips the greasiness doesn't transfer nearly as much as I thought it would. The lip colors sit quite comfortably on my lips, actually. The products is a thinner formula which I think is a good thing since they're meant to be layered.
Ultimately though, this type of look is not something that I would ever feel comfortable sporting unless I got into a time machine and went back to 8th grade. With the exception of Stunner, the shades were much too frosty for me to even want to wear at 2am to a nightclub.
Bottom Line: Not my style....
I don't think there's anything necessarily wrong with these, they just don't work for me. If you rock frosty shades on the regular, by all means, you may want to look these up
Disclosure: I received these products free of charge from BzzAgent. I was given no compensation nor was I required to do a review at all. As always, all opinions and and experiences expressed are my own and are in no way influenced by any other party or circumstance.