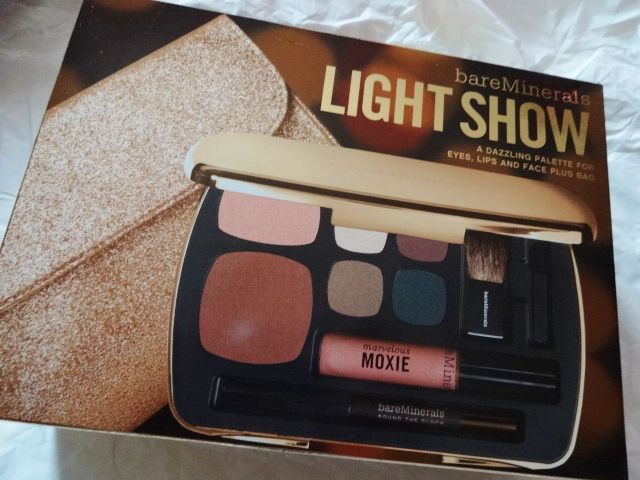 The Bare Minerals Light Show palette is probably the best set I've seen from the company if you're looking to sample several Bare Mineral Ready products at the same time. They've gone past just the pressed shadows and have also expanded into blushes, bronzers, foundations, highlighters yada yada yada. The Light Show Palette includes several of these products, plus some other goodies. Check it out!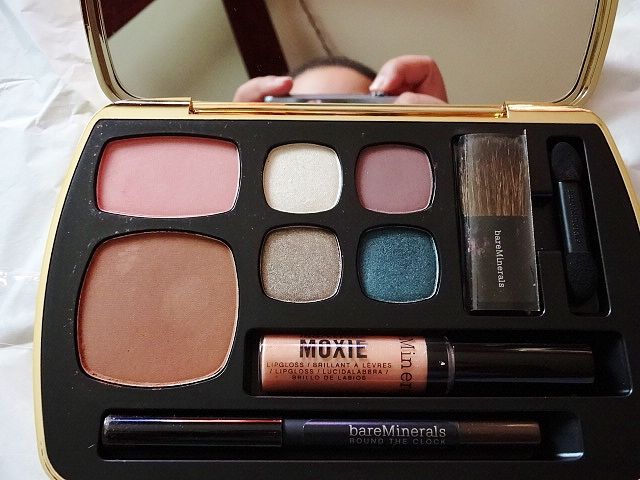 Included in this palette is:
1 blush

1 bronzer

4 shadows

1 Moxie Lipgloss

1 Round the Clock Liner

1 Blush brush

1 dual ended sponge applicator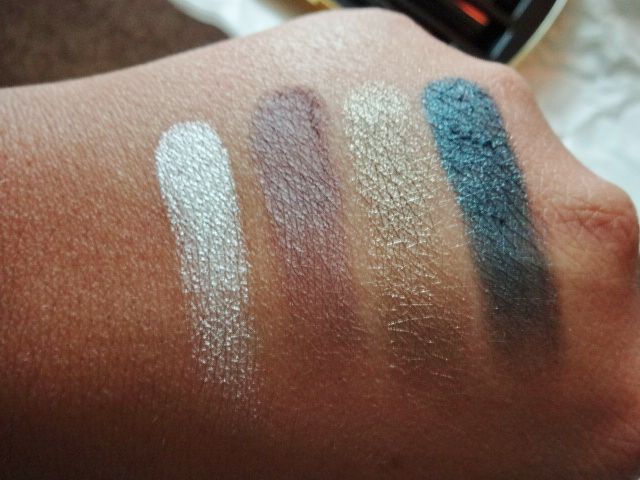 Eyeshadows L-R: Spotlight, Flash, Flicker, Dazzle
I'm already familiar and in love with the Ready eyeshadows and these 4 are no different. Spotlight is an almost white frosty gold. Flash is a matte greyed purple with a slight sheen. Flicker is described as a antiqued bronze by Bare Minerals but I think it's more of an olive taupe. Dazzle is a beautiful deep dark metallic teal.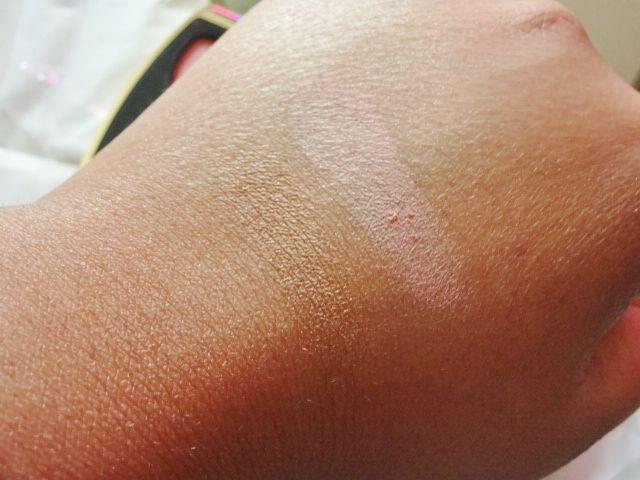 The High Dive (L) & The Limelight (R)
The bronzer is in The High Dive, a golden bronze. I've heard many raves about this bronzer from many of the YouTube gurus so I was excited they included this shade.
The blush included is The Limelight. Bare Minerals calls it a soft peach but I think it's more a pinky shade with maybe a slight peach undertone. It is matte.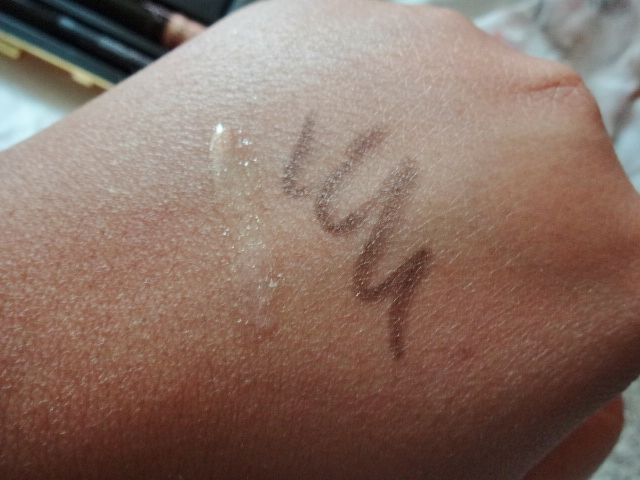 Also housed in the palette is a Round the Clock Liner in pm, a dark brown, and a Moxie lipgloss in Super Power, a very light peachy golden shade with shimmer.
Bottom Line: Amber Really Likes!!!
I'll comment further on what I think of the individual products at a later time, but I think the palette as a whole is a very good all-encompassing set. It doesn't include all of the different types of Ready products, but it does have the more popular ones so far.
You can find more information about this palette on Beauty.com. It retails for $54, but if you look a little harder you can probably find it for $39 ;-)