I think of all the different products I own, I have more shades of Revlon's Lip Butters that I have of anything else. It's an addiction I tell ya! And the recent CVS Clearance Sale isn't helping me at all. I was just as surprised as I was with the Balm Stains that several shades were also on sale. So here are the latest swatches from yours truly!
L-R: Red Velvet, Sugar Frosting, Gumdrop, Pink Truffle, Raspberry Pie
I only have pictures of the actual swatches as the pictures of the individual products. Sorry!! I took these around the time it was raining on the East Coast just about everyday so lighting was non-existent :-/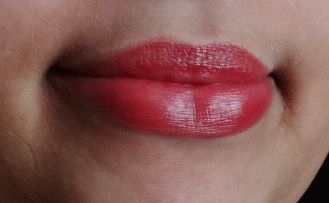 Red Velvet
If you like red lips, Red Velvet is the one you need for the Winter season. It's deeper than the other red lip butters, like Candy Apple, yet still wearable.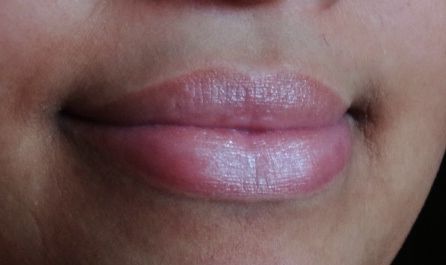 Sugar Frosting
Sugar Frosting really does what it's name implies. It just imparts a light frost to your lips. I was worried to would show up too light of pink nude, but it just added a glow to my own lip color. Also a good Winter color.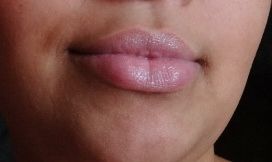 Gumdrop
I'm not sure how I'm liking Gumdrop on me. It's a pale lilac shade. While it doesn't look too pale on my lips, the color itself it what I'm unsure of. I'll have to wear it a bit more to form a real opinion on it.
Pink Truffle
Pink Truffle is a rosy color with brown undertones. It's a very pleasant, girl next door, everyday type of shade.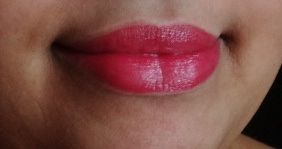 Raspberry Pie
Finally, Raspberry Pie is a very deep pink or magenta. One swipe gives you very intense color, so be easy when applying this one.
I'd like to say these are probably the last swatches for Lip Butters for me but, let's be real. If Revlon decides to ever put out some new shades (which I pray that they do), I'll be getting those too.
You can find more information about this product on the Revlon website. They retail for around $7, and as mentioned, select shades are 75% off at CVS :)