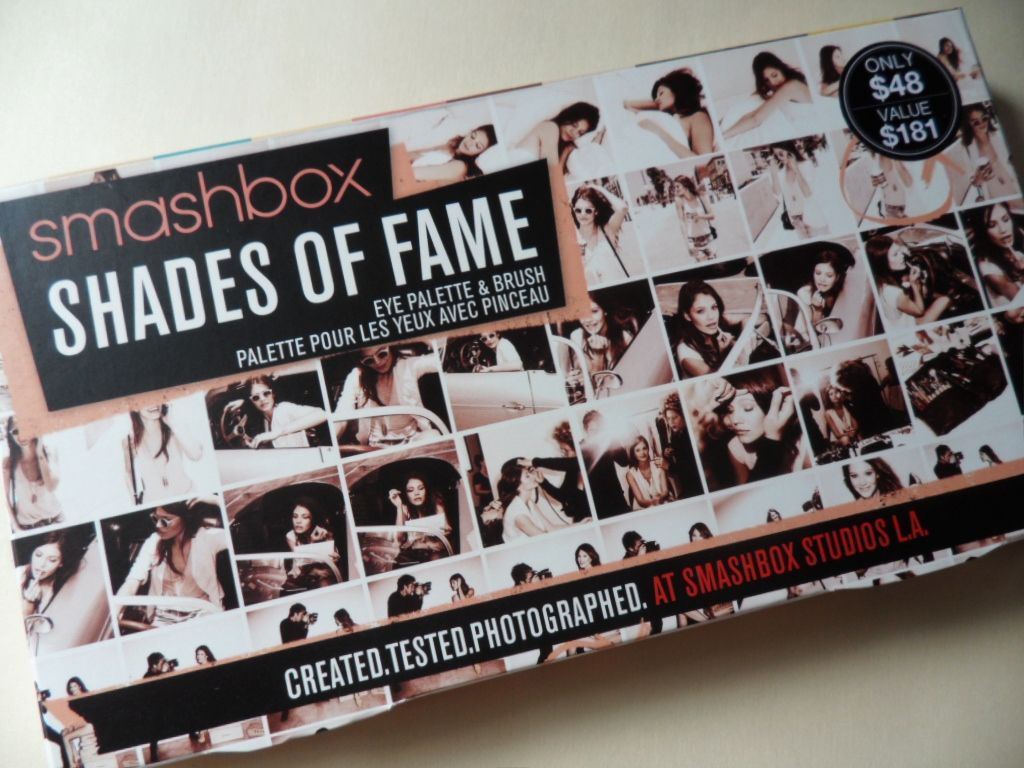 I've had Smashbox's Shades of Fame Palette for so freaking long, yet have done nothing with it. So instead of me waiting until I have enough playtime with it so I can properly review it, I figured I ought to go ahead and at least show you the swatches. Especially since, being that this is a summer palette, it's going to have little relevance to many you now that we're approaching winter...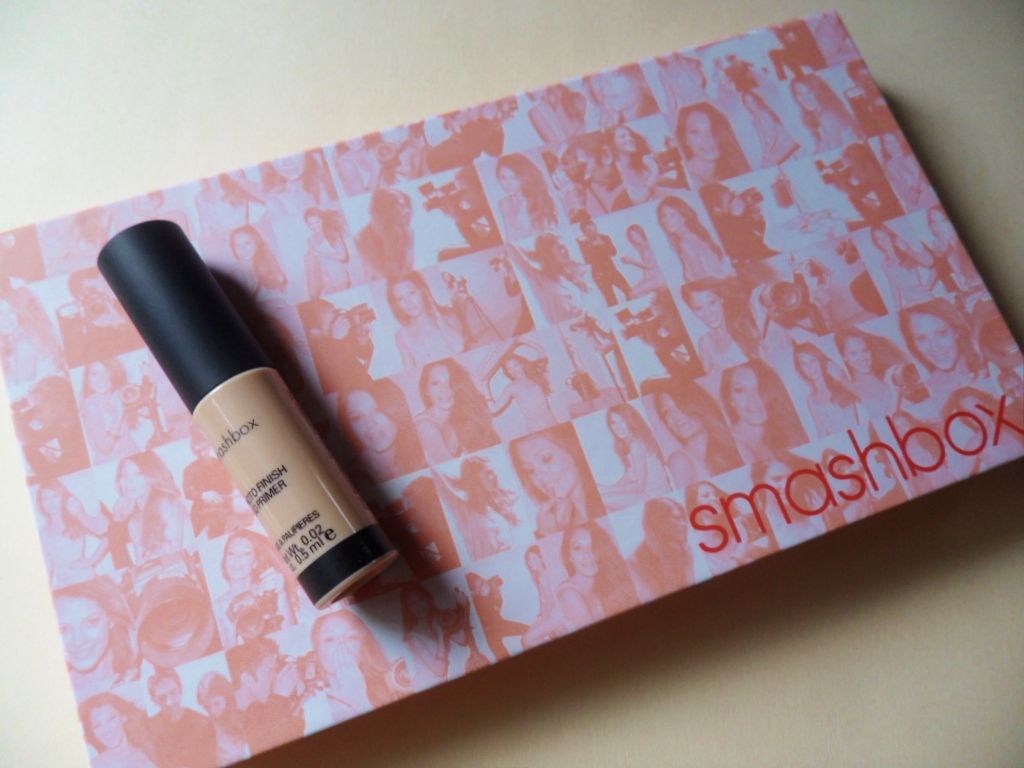 Along with the Shades of Fame shadow palette, you also get a deluxe sample of Smashbox's Photo Finish Lid Primer, which I featured in my last Sample Sunday.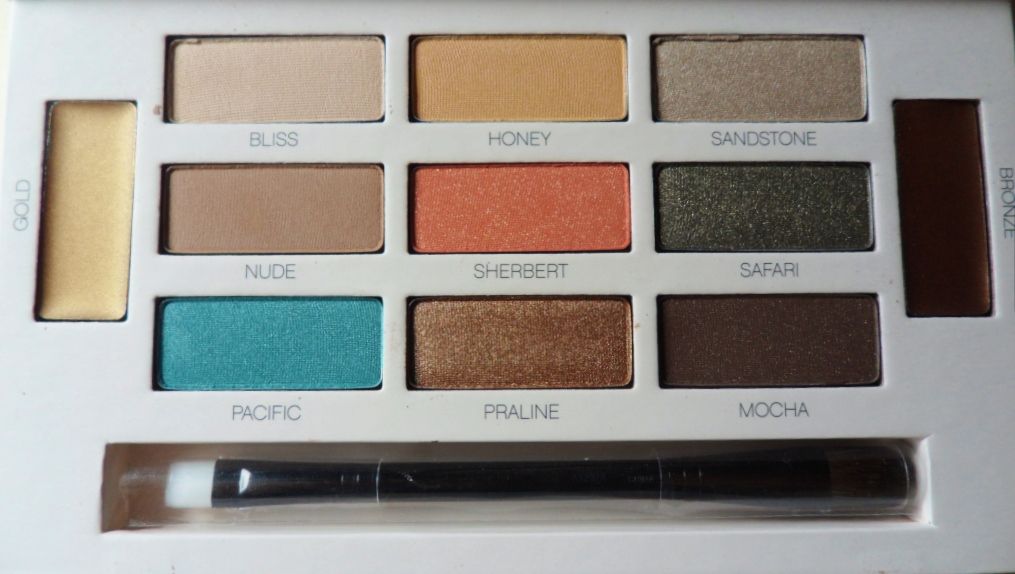 Aside from 9 eyeshadows, you also get 2 cream liners and one double ended eye brush.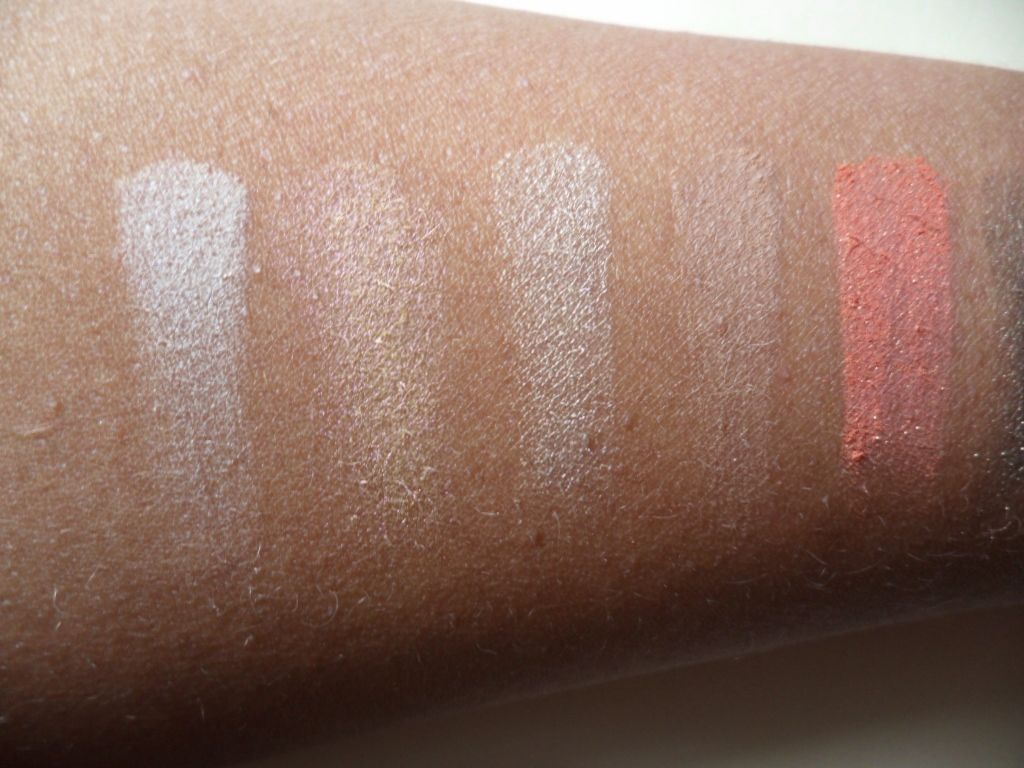 L-R: Bliss, Honey, Sandstone, Nude, Sherbert
L-R: Safari, Pacific, Praline, Mocha, Gold Liner, Bronze Liner, Primer
I bought this palette primarily for the shadows in Honey and Sherbert, and they did not disappoint. Honey is like a yellow-beige with a strong pink duochrome. I don't have any other shadow like it. Sherbert is a bright coral with gold shimmers.
I also really like Safari and Mocha. Safari is an olive green and Mocha is a bronze, but both of them are the darkest shade of olive and bronze that I've ever seen.
Just based on the swatches, there really aren't any duds that I can detect as of yet. Hopefully I can figure up a way to use this soon. It's one of those products you get that are great in quality and have no desire to return or sell, yet I can never bring myself to use it. Weird.....
You can find more information on this palette at the Smashbox website. It retails for $48 at Sephora.