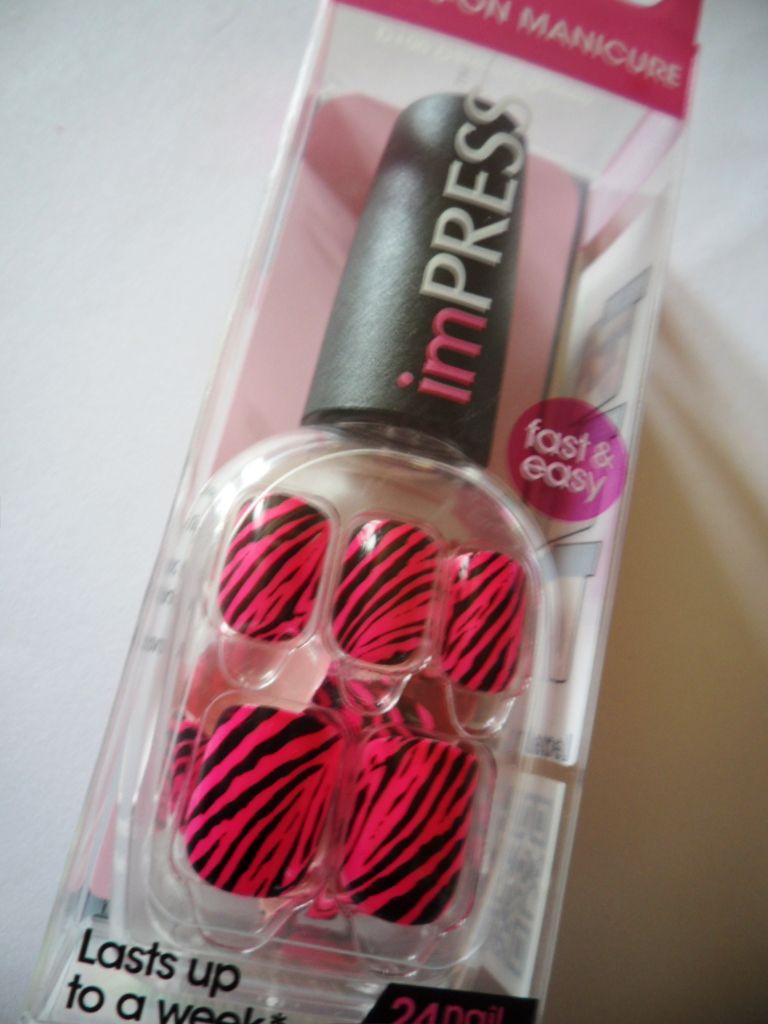 Sorry to sound so corny in the title, but I'm seriously in love with Broadway's Impress Manicures. From all the acrylic, gel, glue-on, polishes, nail strips, etc. that I've tried, this is beyond the easiest and most fun nail art that I've used yet! Read on for more!
In case you're not familiar with this product, it's basically the same as the Glue-on nail kits from Broadway and Kiss, except the glue is already on the nail so you don't have to worry about making a mess.
What I find odd is that Broadway is promoting these as a sort of alternative to nail polish or nail polish strips instead of what they really are: false nails. I'm not sure why this is. Impress are also not the first product to have glue pre-applied so I wasn't initially interested in these because of my horror-story history with these types of nails. But I'm ecstatic that I ended up giving these guys a try!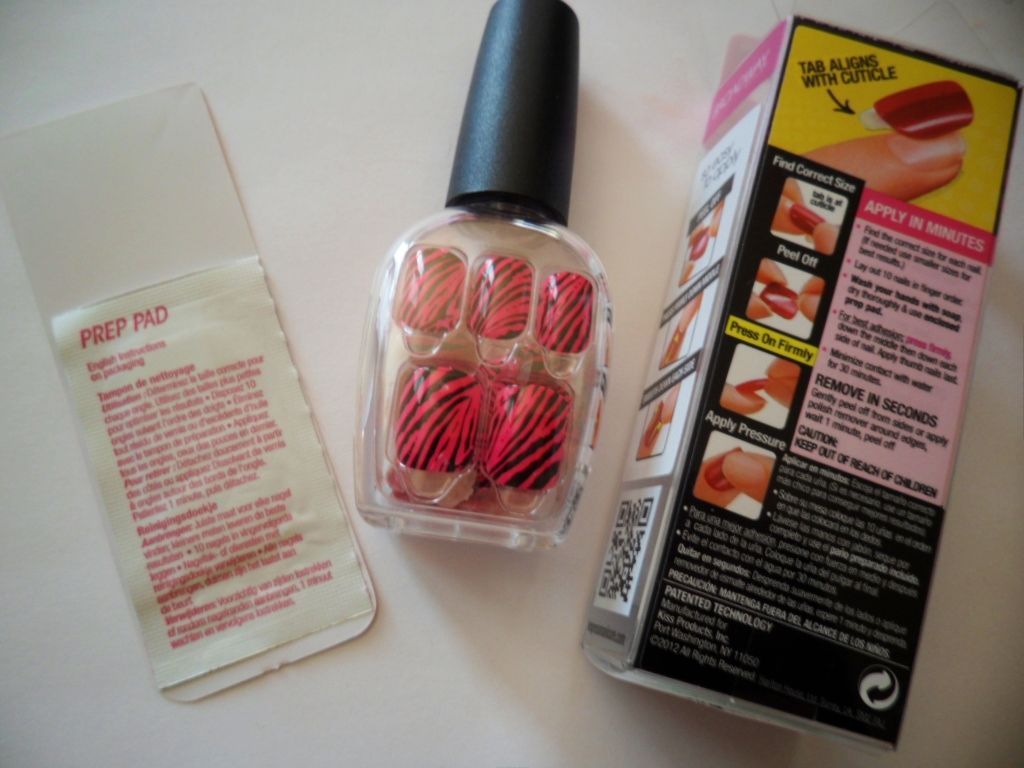 Inside each box you'll get 24 nails in assorted sizes and a prep pad.
To apply, first you remove any nail polish off your nails and then wipe clean with the included prep pad to be sure all impurities are gone. Next, find and arrange the correct sizes of nails for your natural nails. Finally, remove the plastic tab from the underside of the false nail that protects the adhesive, and press the false nail to your natural nail, continuing to press firmly for a few seconds to secure the bond. That's it! You're done!
Honestly, the longest, most tedious part of this process for me was sizing the nails. After that it was a piece of cake. I didn't have to deal with the mess of applying glue, or the worry that I didn't get all the bubbles out of the glue so the nail wouldn't stay on.
My initial worry was that the glue wouldn't hold, but I promise you not one of these nails have flipped off of me yet. The first time I applied these, however, I did get the sensation while doing something that caused my nails to be pulled slightly, that they were going to pop off at any time. They didn't, but it felt like they were about to.
So for the second time I wore these, I decided to trim and file the Impress nails down to the exact size of my natural nails. That way there would be nothing pulling at the false nail. This worked very well and I never had the fear of the flying off so I highly recommend doing this.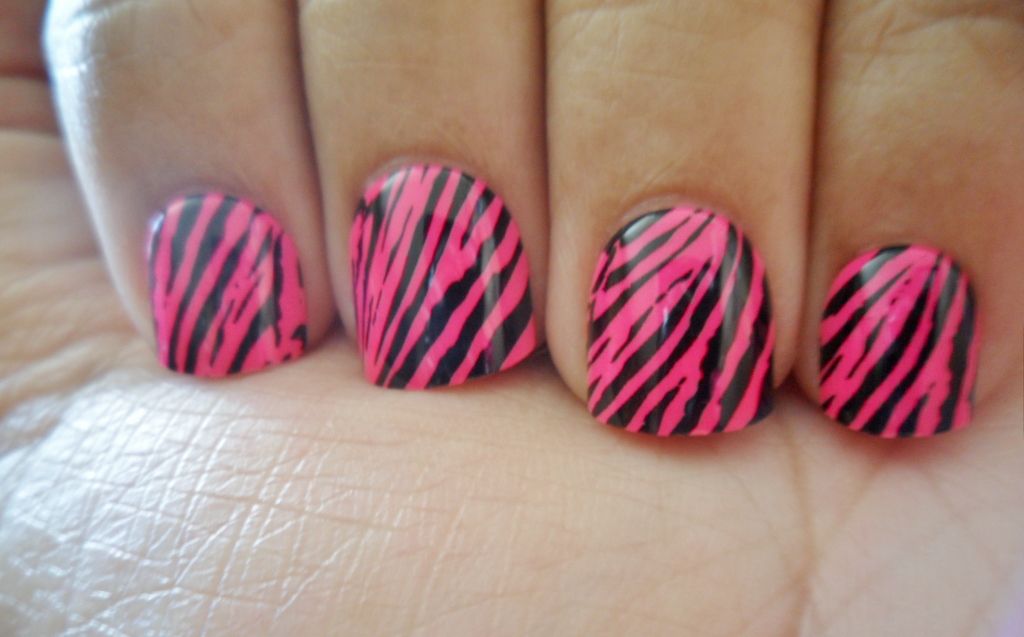 Removing these always scares me a bit. It's very easy to take them off, don't get me wrong. All you have to do is basically peel them off. If you can't peel them off too easily, that you can apply a little bit of acetone to help dissolve the glue a bit to make it easier. So far I haven't had to use acetone, but peeling them off feels like they must be tearing your nail bed up as hard as you have to pull. Fortunately I have not experience 1 bit of damage though so it must be fine.
Bottom Line: Amber LOVES!!!!!

<3 font="font">3>
I fully expected for Impress to be a complete fail but I'm glad they turned out to be the opposite. I love all the fun colors and patterns they have in the range as well. I will say though that I've had a bit of a hard time finding a lot of the patterns I've seen advertised, but then again I do live in B.F.E. so it might just be my area. I've heard some people have also seen displays with Impress Pedicures too, which I can't wait to find!