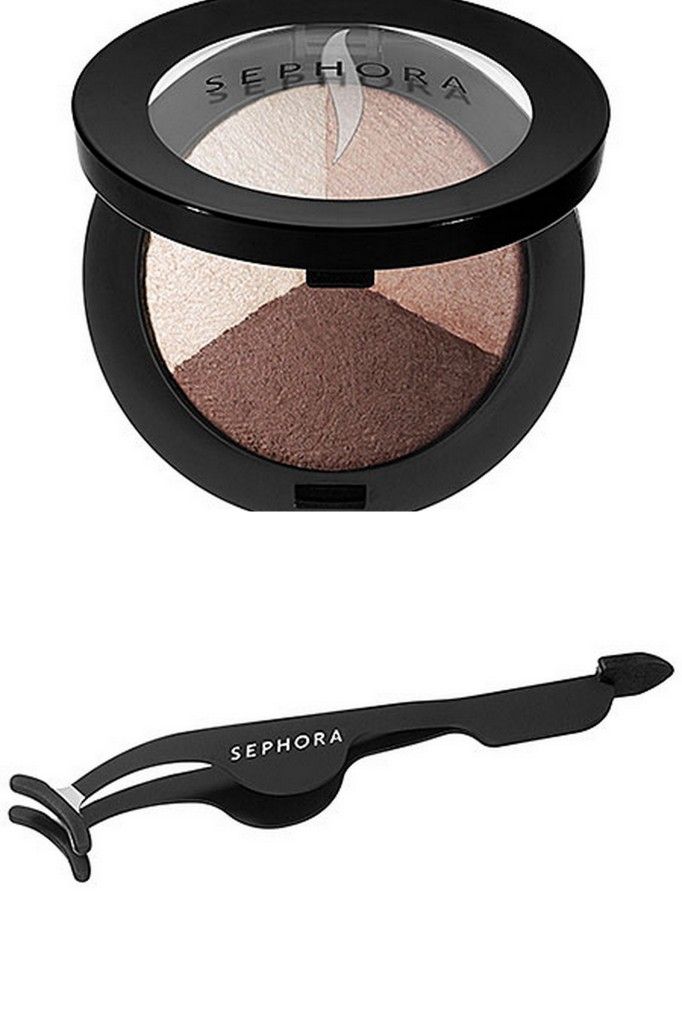 Sephora kind of sucks at keeping their 'What's New' page up to date all the time so periodically I like to go through each brand I'm interested in and look for the new items myself. Today I found 2 products in the Sephora-brand that I immediately added to my wishlist!
First, and what I'm most excited about, are the Sephora Bulls Eye Lash Applicator! It's a pair of tweezers specifically shaped to apply false lashes. There are broad grips on the end of these tweezers that get a more secure hold of your lashes than regular brow tweezers. I've seen similar tweezers before from other companies but most of them I either can't find or are way beyond my budget, while these are only $12! These are a definite buy from me and will be in my cart the next time I go on a Sephora spree!
Sephora has been coming out with what seems to be an ever-expanding line of what they call Microsmooth powder products. This has so far included foundations, face powders, blushes, and, now, eyeshadow trios. I'm not sure if I've actually seen these trios before, but the particular shade in Natural Light is new to me. What has me so excited about Natural Light is that according to the shade description all three shades are matte. And not only are they all matte, but they are all colors that are essential to any makeup collection: a cream, medium brown, and dark brown.
Are you as excited about these products as I am?