I purchased Physicians Formula's Mineral Wear Correcting Powder 2 CVS Clearance sales ago. I have no idea what possessed me to do this, as I very rarely use powder on my dry skin and this is so clearly too light for me. I guess I got caught up int 75% off mania. Until a couple months ago this has been collecting dust on my vanity but I've finally found a really good use for it. Check it out!
This powder has swirls of color-correcting shades in it: green (for redness), pink (to brighten), and yellow (adds warmth). I really don't notice an effect from these shades but I wasn't really expecting to either.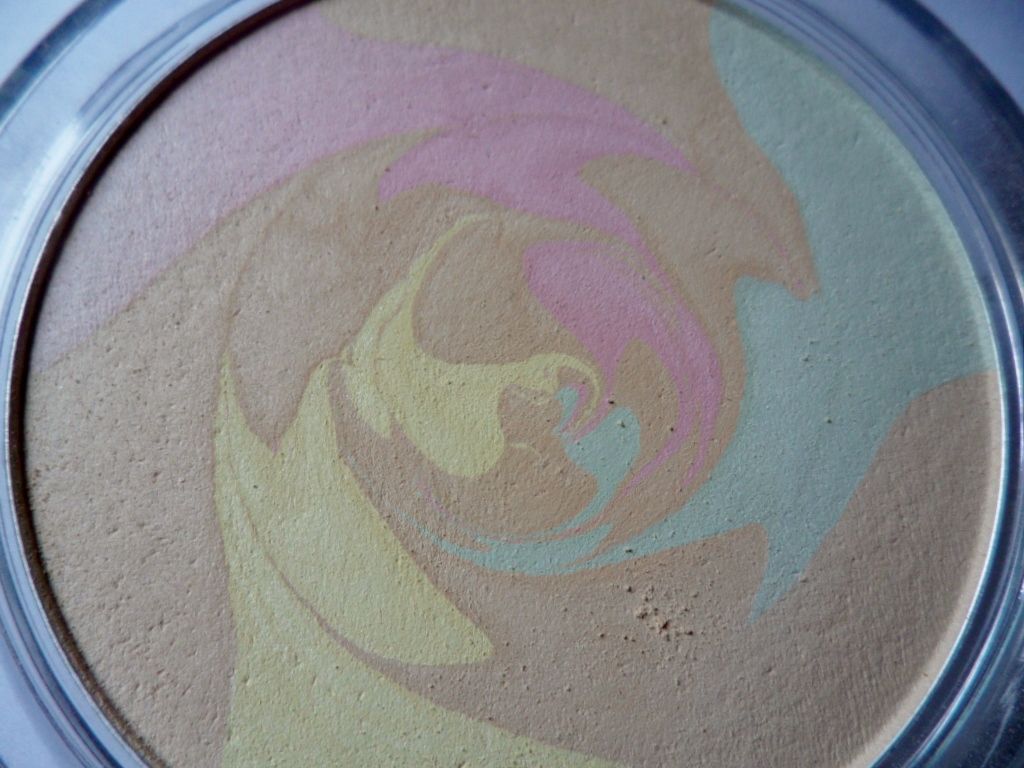 I got the shade in Buff Beige. I believe there is only 1 shade darker than this. One thing that irks me about Physicians Formula is their lack of range for medium-dark skin tones. I mean, this shade would maybe work for an NC15/20. And I mean a very slight maybe. It's damn near a true white so I can't imagine the darkest shade in this line being much deeper in tone. This leaves out the vast majority of people who aren't fair-skinned. Luckily, it's not opaque, so with a light hand it's not going to make you look ashy or anything.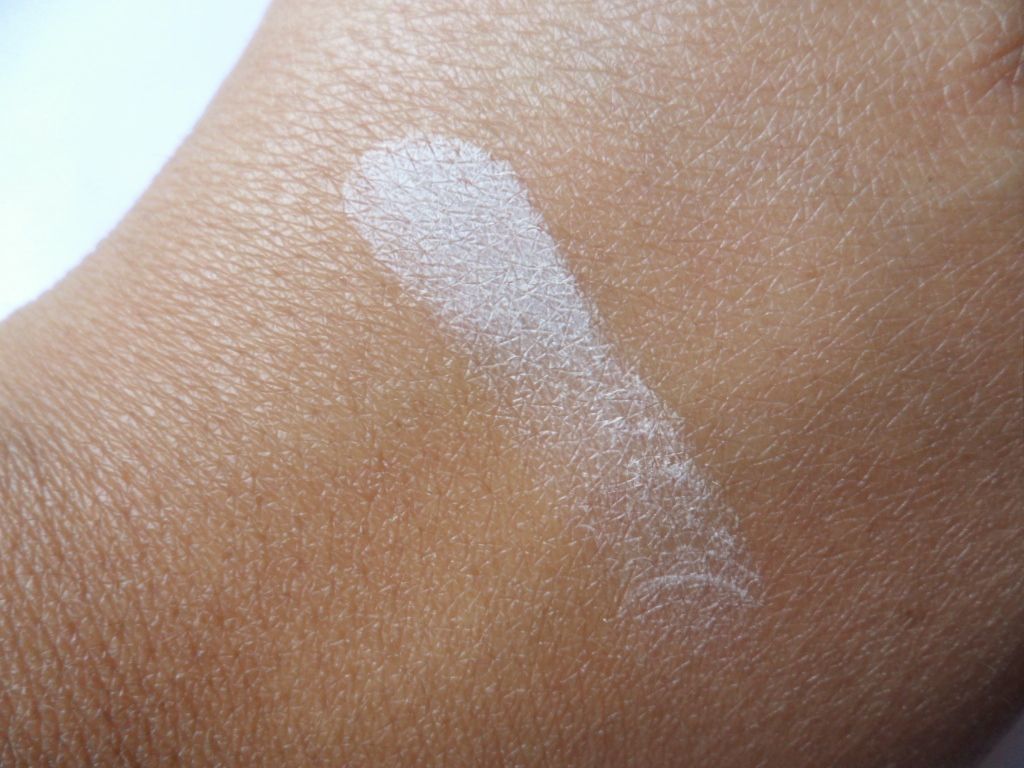 Buff Beige
See how light that is? Don't worry though, it may appear a bit chalky in the photo but once you blend it looks fine.
So obviously I can't use this for it's intended purposes, but what do I use it for? Well, this happens to be really great for setting my undereye concealer. I couldn't capture it in pictures, but it has a subtle pearlescent quality to it that brightens your undereye areas without looking shimmery or giving a white cast. And of course, it keeps my concealer in place all day!
As an extra bonus, not only does it not emphasize any fine lines, but it also makes the area appear smoother!
Bottom Line: Amber Likes!
I'm really happy with this powder, just not for what it was originally intended. Now, keep in mind that I got this at 75% off. It's regular retail price is $13.99, which I definitely wouldn't have purchased this for, especially since I can't use this all over my face because it's so light.
You can find more info about this product on Physicians Formula's website!