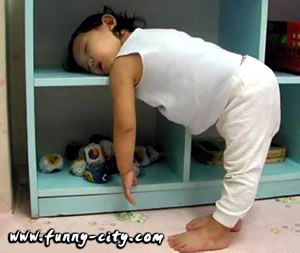 Peeking through NouveauCheap's blog post today about Urban Decay Naked Palette dupes I noticed she had a couple up from Rue 21 and Forever 21. When I went over to check them out I decided to browse through the rest of their beauty sections.....and boy am I glad I did! I don't have either store very close to me, so I wasn't aware that they offered much more than your typical fashion wares. Check out some of the cool stuff I can't wait to get my hands on after the jump!
Rue 21
Rue 21 doesn't carry a huge amount of beauty products, but I did find a few goodies that peeked my interest.
This Natural Look Shadow Collection is supposed to be a dupe for Too Faced's similar-looking Natural Eye Neutral Eyeshadow Collection! But it's a good $29 cheaper :)
They also carry 2 lines of Jumbo Liners for $1.99, and you know I'm obsessed with jumbo pencils. The first line has 10 shades and the second line (not pictured here) called Zebra has 4 colors. I'm not sure what the difference is between the two liners but for $2 each it won't be too hard to figure out.
Forever 21
Aside from the Naked palette dupe talked about on NouveauCheap (which is unfortunately not sold online), they also have this 15 Piece Eyeshadow Set in 2 shades. The one pictured above is in Bronze.
One thing I feel I'm lacking in my collection is loose glitter so I'm always looking for cheaper options that will allow me to quickly build up my inventory.
Forever 21 also offers a range of skincare items. They have a plentiful supply of varying facial masks, all for under $2!
I'm also really interested in their cleansing cloths! I love my Neutrogena wipes, but I'm always look for ways to save money.
I don't know if any of these products are any good or not and I haven't found any reviews online for any of them. But I really hope they are because if there's anything I love it's a good deal.
Have any of you tried beauty products from either of these stores? I'd really appreciate any feedback you might have!