If you've entered my giveaway you already know this, but the great folks over at Yu-Be sent me some samples of their line of skincare products and I've finally played with them enough that I feel comfortable sharing a review with you. I was more than excited to try them when I found out they were geared toward dry skin, which I suffer from year round. You can read up on the history of the Japan-based company, which is actually very interesting, here. Check out the products out after the jump! (And don't forget to enter in the giveaway to get your own travel set of Yu-Be products!)
Moisturizing Skin Cream
1.25 oz tube: $16
I'm just gonna start off with my favorite product of the bunch, the Moisturizing Skin Cream! Firstly, I consider this more of a balm than a cream, since when I first apply this to my skin it has more of a balmy feel to it, like a thickened, creamier version of Vaseline. The great thing about this though, as opposed to Vaseline, is that it doesn't leave your skin feeling at all greasy and it doesn't contain petroleum (which I'm slightly allergic to).
What I love about the Moisturizing Skin Cream is that it's an extreme multi-tasker. Besides using on your face and body, you can also apply to your lips, cuticles, cracked heals, dry elbows & knees, and even smoothed out my hella dry feet! Aside from the glycerin that is present in all of Yu-Be's products to hydrate your skin, it also contains camphor, which soothes irritation. This is great for those of you like me who get the random eczema outbreak every now and then. I can't wait until Winter comes back around to wreak havoc on my skin now that I have this stuff. The cream was also a life saver last week when I was running around all over campus from interview to interview wearing the most heal splitting flats ever. Applying this to the crack on my achilles helped a lot as I limped to Target to buy a pair of flip flops!
Bottom Line: Amber LOVES!!!

<3<3<3<3<3
Foaming Skin Polish
7oz: $18
Next up I tried a sample of the Foaming Skin Polish, said to cleanse, exfoliate, and soften. My current favorite scrub is from St. Ives, which is not as coarse as Yu-Be's scrub here. This can be a good thing or a bad thing depending on your own personal preferences. Personally, I prefer coarser scrubs so I enjoyed this. Immediately after rinsing the scrub off my face I did not notice a difference in the smoothness of my skin than when I use St. Ives, but after my face dried I didn't have to immediately apply moisturizer like I normally do. My face remained soft and hydrated for a while after having dried off, which is unheard of for me. Unfortunately, with my sensitive skin my face did get a little irritated the day after I used this, but this is something that happens whenever I change up my skincare regimen irregardless of product so I'm not counting this against the polish.
Bottom Line: Amber Likes!
Lip Therapy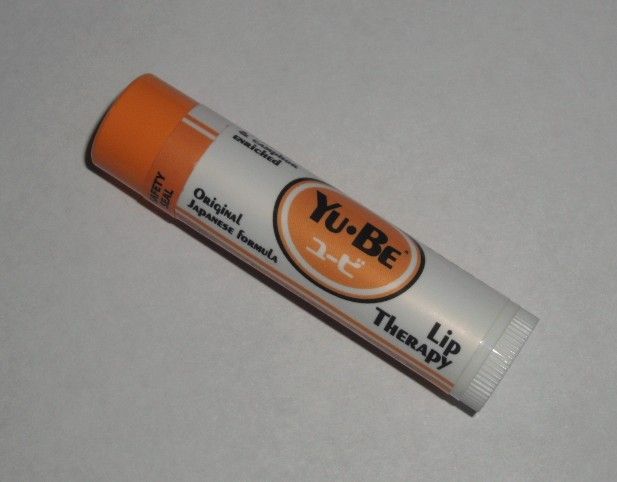 $5
I complain about how dry my lips are all the time and up until now I have not found anything that helps them other than vaseline, which I happen to be allergic to and can't use. So when I look into lip care products the first thing I make sure is that they don't have petroleum, which this doesn't. To me, this gave me very similar results as Burt's Bees (which is the only chapstick-type product I got down with before this), but with added soothing benefits from the camphor present in the formula. It's kind of like the Moisturizing Skin Cream in solid, stick form. It doesn't cure my chapness, but it does as good a job as Burts Bees.
Bottom Line: Amber Really Likes!!!!!
Moisturizing Body Lotion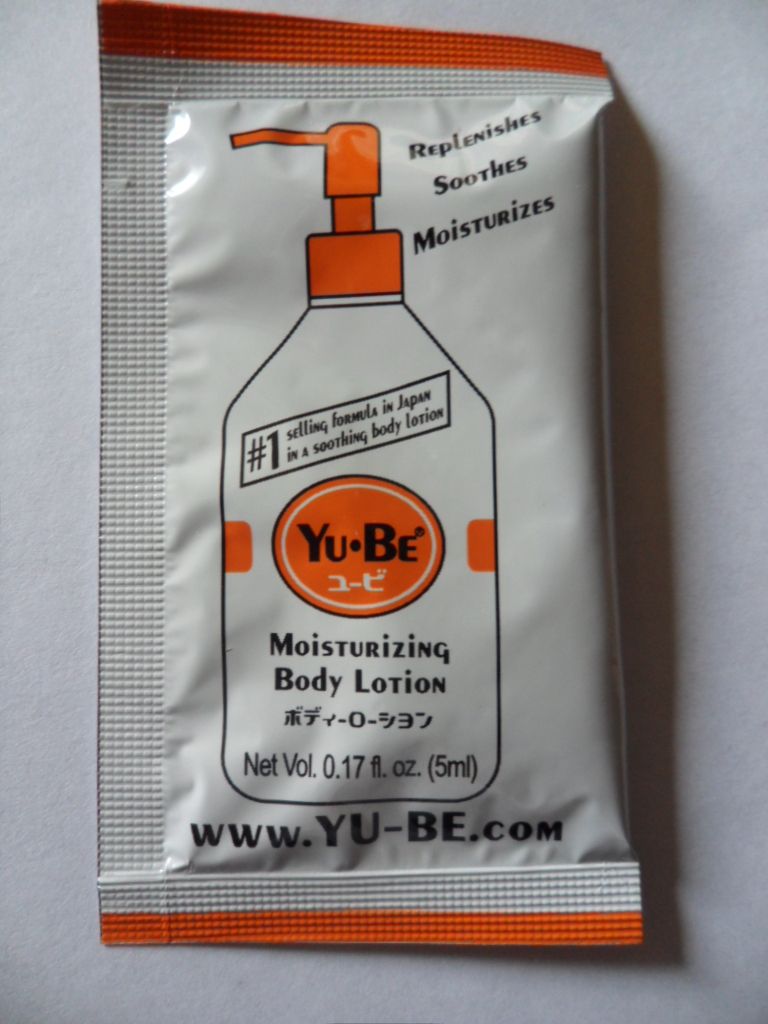 10.25 oz: $29
At first I thought I would absolutely hate this. I like a bit of thickness with any of my moisturizers, be them lotions or creams, and thick this is not. When I squeezed it out of the packet it was one step from being water in terms of how thin it was. However once you rub it in it does seem to get thicker somehow and does seem to moisturize your skin. I'm still not really a fan, not for my desert dry skin. It works in a pinch though, and if you have more normal skin than I do you'd probably get more use of it than I did.
Bottom Line: Amber....could take it or leave it
Heel and Elbow Moisturizing Sock
1 pair: $13
This was something that I thought was really cool to include in the samples they sent me. I've never tried these types of products before and still haven't, mostly because I'm too lazy. The directions say to soak your feet first in warm water, and then to wear the sock. Yes, I'm too lazy to soak my feet lol. My mom is into spa socks though and I'm going to have her try them out and give you a formal review at a later date after she's tried them.
I can tell you that they feel really nice and the insides do feel like they would moisturize well. And they'd be awesome socks to keep around once the moisturizer has worn off. You could slather on some of the Moisturizing Skin Cream or Vaseline and put the socks over them overnight.
Overall I'm very impressed by Yu-Be. I hadn't heard of them before, but I know now that they will have a returning customer in me in the very least for the moisturizing skin cream alone. You can buy Yu-Be products at Yu-Be.com and Sephora.
Once again, if you're interested in scoring a free travel set of these products, click HERE to check out and enter my Yu-Be giveaway!
Disclaimer: I received this product complimentary from Yu-Be. I received no compensation for my review nor was I required to do a review at all. As always, all personal views and experiences expressed are my honest opinions and in no way influenced by any other party or circumstance.