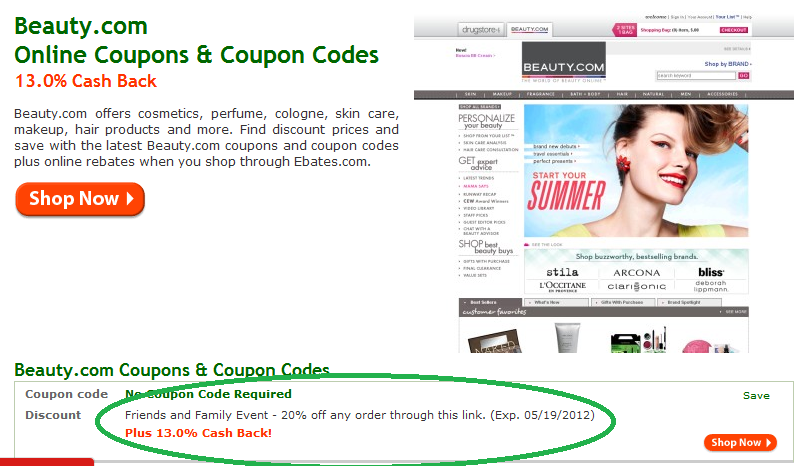 Recently I heard that Beauty.com was having their Family & Friends 20% off sale, which I wasn't all that excited about. When you add it up, 20% isn't really that much for me to spend money that I really shouldn't be spending in the first place. But while wandering through Ebates I noticed that they had Beauty.com as 13% back! That means you will be getting a total 33% discount off of your purchase. Obviously the savings is not immediate, but Ebates pays out quaterly as long as your balance is $5 or above I think so you won't have to wait too long for the full discount to take effect. I'm definitely checking the sale out now! The site also has free shipping over $25 and 5% back rewards :) They have many of the same brands and products that Sephora and Ulta carry.
Beauty.com's sale ends 5/18 and I'm not sure if the Ebates 13% back special will last through the week or if it's just for today, so you may want to hurry if you're interested!
You can check out the Friends and Family Sale here on Beauty.com, and if you don't have an Ebates (it's basically just an online rebates program, no catch) account already and want more information, you can sign up here at Ebates.com!