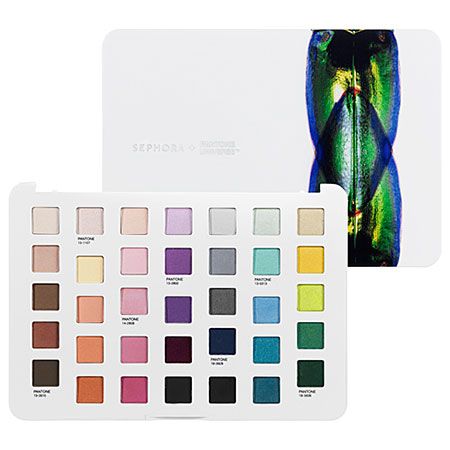 The other day I'm just minding my own business and stalking the Sephora website when I come up on the Strokes of Nature Palette from Sephora + Pantone. It's love at first sight, except for its $55 price tag. So I scroll down to reviews to see if people are saying it's worth the price or not and I stumble upon the most infuriating thing ever:
SEPHORA SENT THESE OUT FOR FREE TO V.I.B.'s!!!!!!!
Now, I'm not mad that V.I.B.'s were rewarded with this palette, I'm pissed that when I was a V.I.B. last year I didn't get jack shit except a 20% off sale that regular beauty insiders would get 2 weeks later anyway! And now that I'm broke and couldn't maintain my V.I.B. status any longer Sephora wants to make the program all awesome and what not. Yea, I'm a little salty....
But seriously, if you've gotten your hands on this palette already (free or purchased) let me know how you like the palette. What caught my eye about it was it's awesome range of color, but I'm wondering if the quality is typical of Sephora's usual blockbuster palettes or not. If it is, I'm definitely not even going to think about dropping $55 on it.
EDIT 5/18/2012

: Down in the comment section, Amanda informed me that not all V.I.B.'s got the free palettes, that in addition to being a V.I.B., you also had to be a top contributor of the Sephora forum or a "special client". Thanks Amanda!