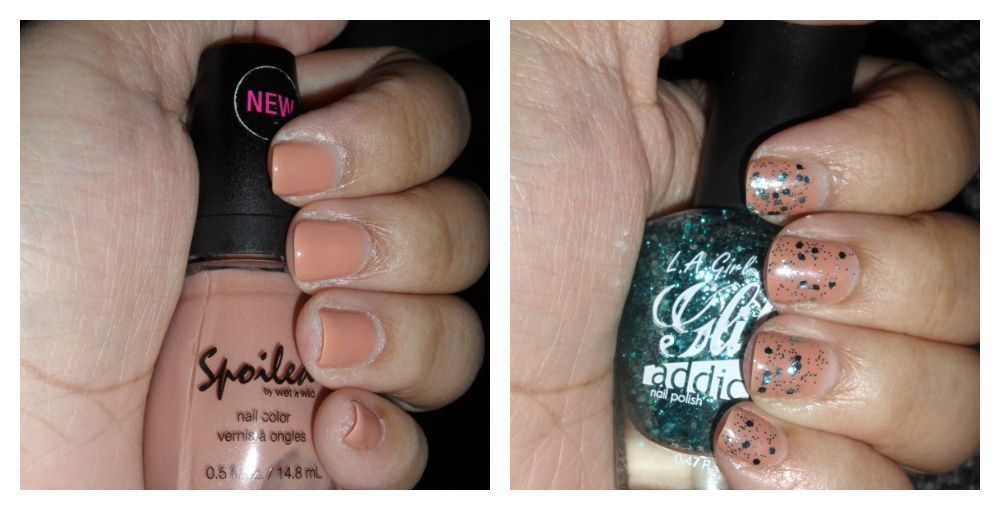 Today's Claw Candy features Spoiled by Wet N Wild in Show Me Some Skin and L.A. Girl's Glitter Addict in Nostalgic. I wasn't too keen on WnW's Mega Last Salon nail polish so I was a bit weary about Spoiled but I think I like it. It was opaque in 2 coats and the formula was sans the goopiness I experience with Mega Last.
I'm normally sporting brighter, bolder colors on my nails than Show Me Some Skin, which is a beige with an almost terracotta base. Despite it being a nice color I did find myself a bit bored so I slapped on glitter topcoat in nostalgic, which is a teal chunky glitter with a clear base, to spice it up a bit.
WnW Spoiled polishes are CVS store exclusive for $2 and L.A. Girl Glitter Addicts can be found at Rite Aid and lagirlusa.com for $4.