While doing my Sephora Chic Week 15% off Haul I wanted so badly to get the Sephora + Pantone University Color of the Year Collector's Edition, but at $68 I couldn't negotiate it into my budget. So I decided to pick one thing from the collection that I really wanted and didn't already have something similar already, and that's where this Eyeliner Set comes in with it's pretty orange liner. I'll just this before getting to my review: Sephora and Pantone make a fairytale couple <3
Packaging....
The packaging of this set, both the box it comes in and the product itself, is where this truly shines. The 3 liners are housed in a very high-end type box, the type of box that you'd expect to find a nice piece of jewelry in. The top has a shiny gloss cover splattered with Tangerine Tango color blocks and is lifted up to reveal the 3 liners sitting in their own individual slots with a convenient indentation to make for easy removal of each pencil.
The bottom of each pencil has 2 features. One is a twist-up mechanism for the actual product that eliminates traditional pencil sharpening and unnecessary waste of product.
The second is a detachable sharpener for the liner to keep the tip sharp. I love the convenience of automatic liners, but hate the inevitable dullness that comes with them. This luckily isn't a concern with these pencils.
Product....
The set includes 3 liners: Meteorite (black), Tangerine Tango Twist (orange), and Chesnut (brown). Don't be fooled by the appearance of the pencils that have sparkles on the plastic encasing, only the Tangerine pencil has actual shimmers in the liner with the black and brown being matte.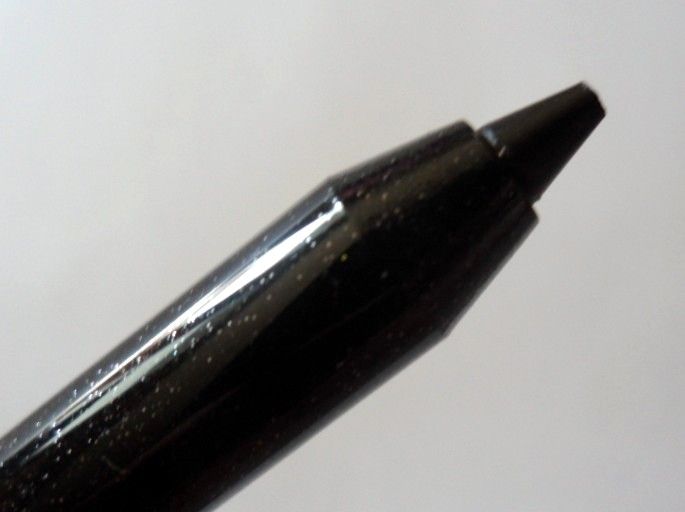 Meteorite
Tangerine Tango Twist
Chesnut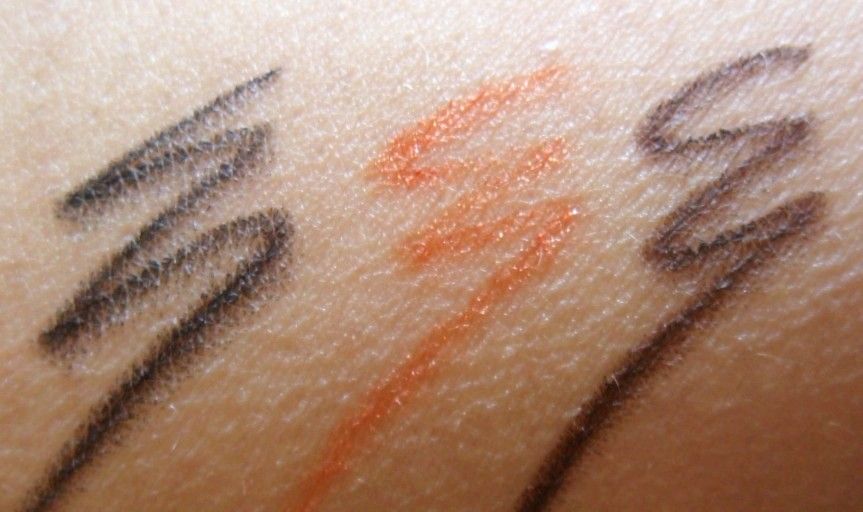 Swatches L-R: Meteorite, Tangerine Tango Twist
Chesnut
These liners are very creamy, but not so creamy to apply too much product at one time. They are smudgeable, but a word of advice: If you intend on smudging them, work fast! One great thing about these guys is that they don't move once they set and last all day without fading.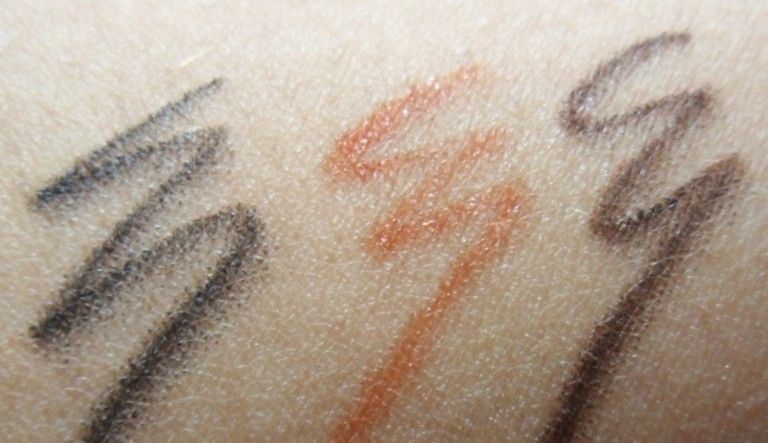 Swatches after smudging
The above photo may look like the same as the one before it but I assure you it is not. After rubbing my finger over it vigorously they still did not budge! Fabulous!
Bottom Line: Amber Loves!!!!! <3<3<3<3<3
I don't usually have much faith in Sephora brand products but these are phenomenal! I really hope Sephora does a Pantone Color of the Year collection regularly because I'm deeply impressed. Despite the optimal performance of the liners themselves, the packaging is so nice I've decided to keep it as a collectible.
You can find this liner set for $22 at Sephora.com, and don't forget to check out the rest of the collection that looks as promising as this set. I also believe that these liners are available individually on the company's website here as well, in case you only want 1 of the shades. They have different names but I think they're still the same product.