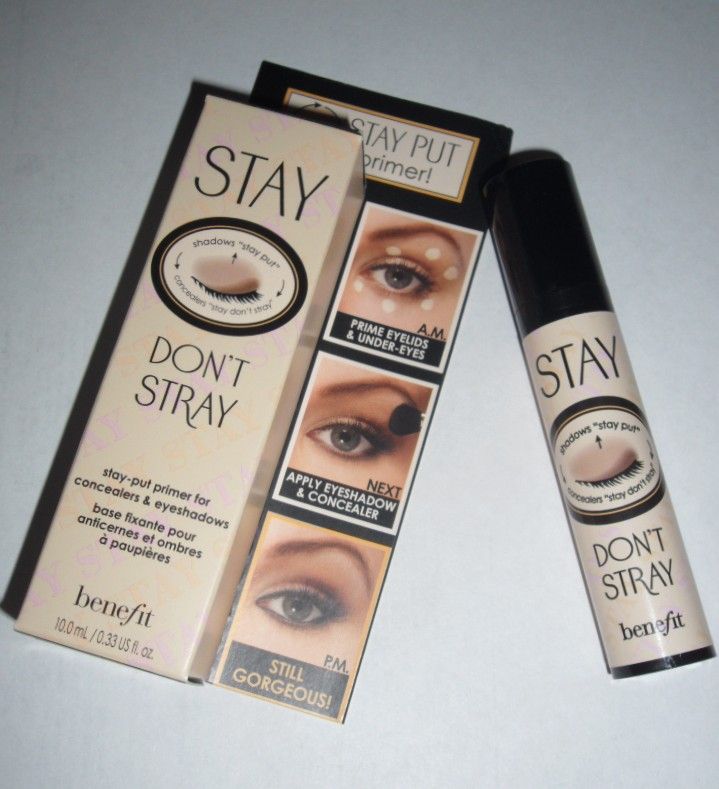 Last week I received my Sephora Chic Week Haul and besides the awesome Sephora + Pantone Eyeliner Set I also received the Benefit Pretty Committee Set (you can see the whole set over on my brand-spanking new tumblr, Of Lace and Leather, here). If you're looking to get the best value for your money, the Pretty Committe Set is the way to go. One item included is a full size Benefit Stay Don't Stray Primer. This primer has always peaked my interest because it boasts that it not only keeps your shadow on through the day but also does the same for your concealer too. Check it out after the jump!
Before I get going with the review, I do want to make it clear that I very seldom use a primer for it's long-lasting benefits. I have dry skin so I don't really have to deal with oils from my skin breaking down and/or creasing my makeup throughout the day. I do, however, use primers to give my makeup something to grab and hold on to so I can get more pigmentation out of them, and that's what I'll be basing this review and any other primer review in the future on.
Packaging......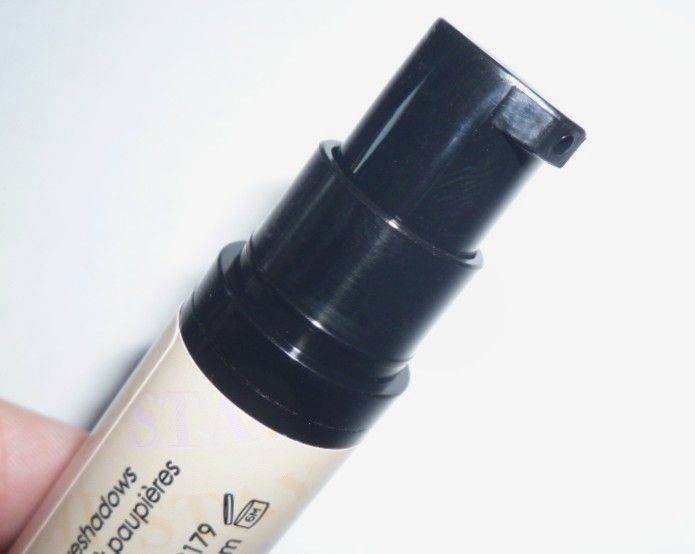 At first I really liked the packaging on Stay Don't Stray. It has a pump dispenser, which to me is more hygienic then normal doe foot applicators. However, I found that it's very hard to control the amount of product that come out of the pump. I'll warn you now: You DO NOT need a full pump of this in order to cover both your eyes. Hell, you don't even need half a pump, but with this primer it's kind of difficult to do less than half a pump. So what started out as a plus for me quickly dissolved into a burden. You just end up wasting too much product with this.
Product....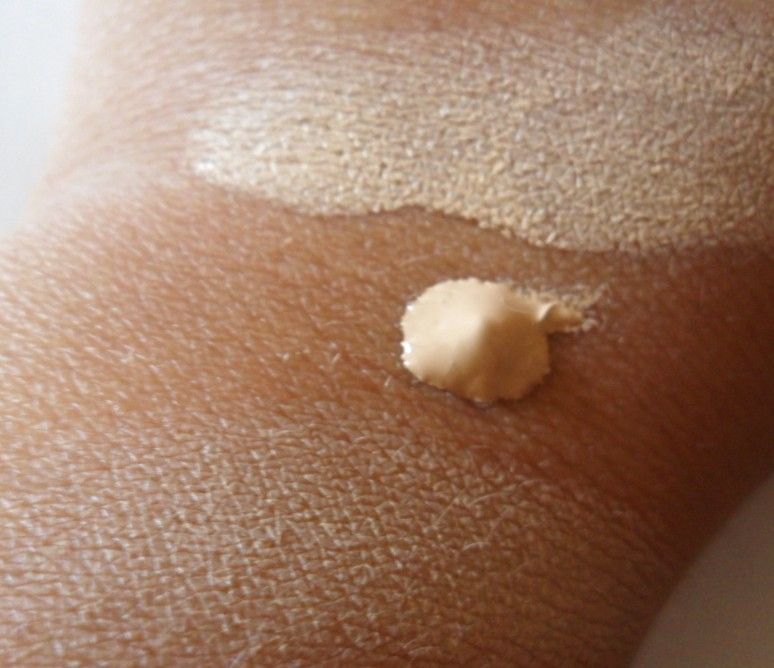 Pump of product (middle), product smeared (top), &
product blended (bottom)
I hope you can see from the photo above what I was talking about 1 pump being way more than you actually need. I would say the primer has a mostly neutral undertone and it's not extremely sheer. I like this because it helps to even out and brighten my eyelid a bit. It's sheer enough though that when I blend it out on my skin, despite how light it initially appears, it doesn't look ashy or anything. It dries down to a matte finish, but not too dry so it's still able to grab whatever product you put on top of it.
What I love most about this product is how much it brightens my undereye area, without the help of concealer. Ever since I've started using this I haven't felt the need to put a concealer on top. It doesn't completely erase my dark circles, but it does counteract them to a good degree.
My bare eye
My eye with only Stay Don't Stray on the lid & undereye
I know it doesn't look so great in the 2nd picture but I didn't blend it out as much as I should have. Besides that, see how much brighter that is? And that's BEFORE I applied any concealer. Usually I've been foregoing concealer altogether, but when I do decide to slap some on, I find that Stay Don't Stray gives my concealer even more coverage.
Bottom Line: Amber LOVES!!!!!

<3<3<3<3<3
Despite problems with the packaging, I'm so happy I got this primer. I don't have any other product that brightens my entire eye area up like Stay Don't Stray. Like I said before, unfortunately I really can't say whether it really helps products to "stay", but I never have a problem with products "straying" anyway.
You can grab this from BenefitCosmetics.com, Sephora.com (check out the Pretty Committee Set while you're there), and Ulta.com!