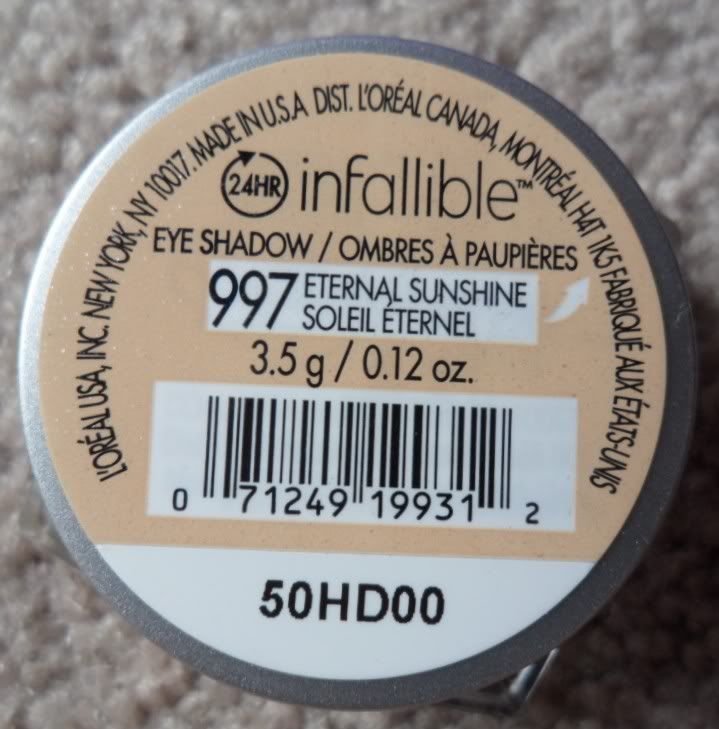 So here's the deal: I'm holding off on doing a formal review of L'oreal's Infallible Eyeshadow until I get more shades, but I couldn't wait any longer to share Eternal Sunshine with you all. I'm not even going to hold it in though, I LOVE this so far. Because of it's pressed-but-loose pigment nature, you get maximum pigmentation and shimmer but minimal fallout which is my wildest dream come true! As soon as I tried it I was ready to sing it's praises, but then I realized that I really needed to see how well these guys work together before I completely hop on the bandwagon. So I promise as soon as a good sale comes up for them I will try some more out and give you a solid review, but for now enjoy some quick swatches after the jump!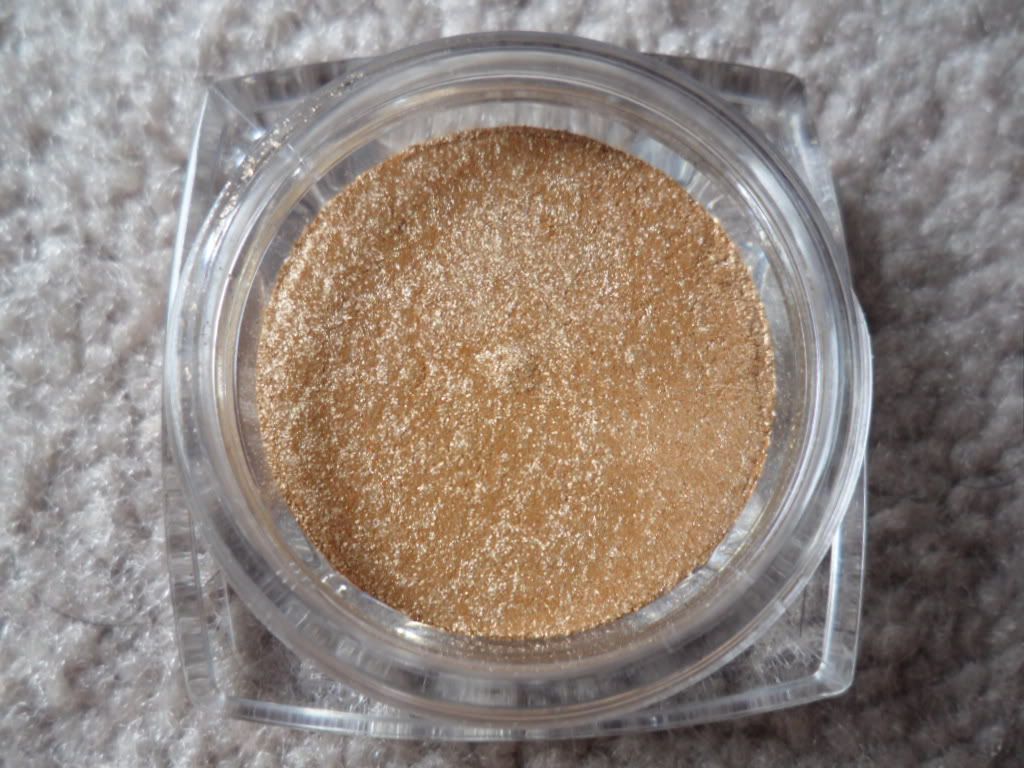 L'oreal Infallble Eyeshadow in Eternal Sunshine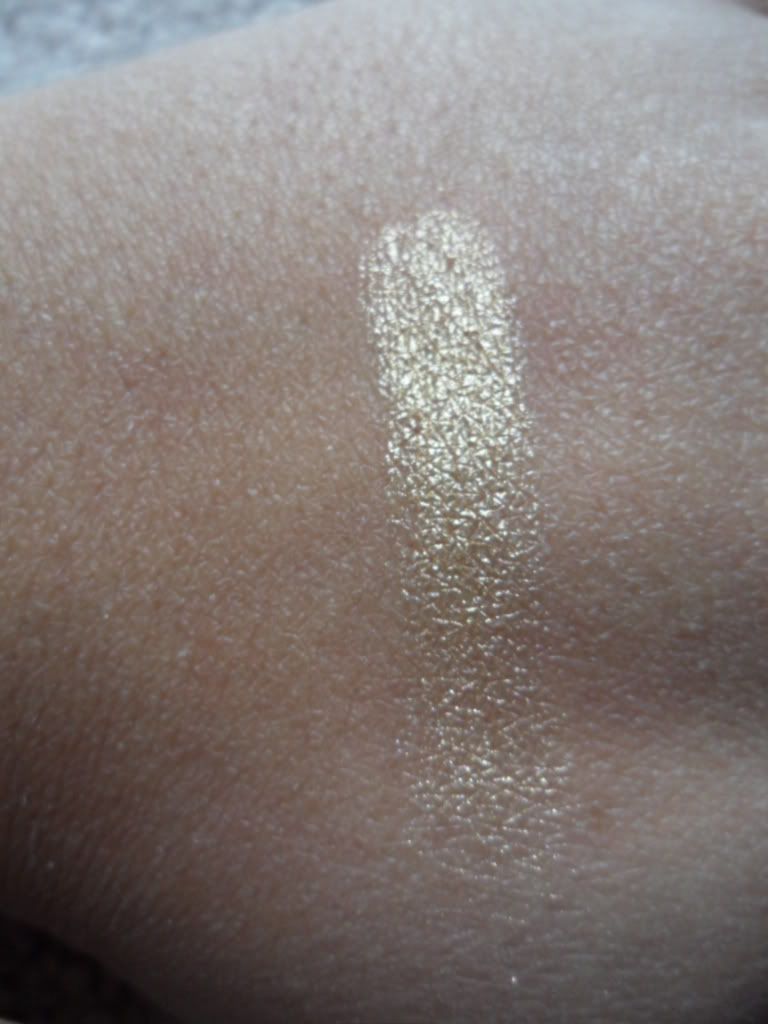 Eternal Sunshine Swatch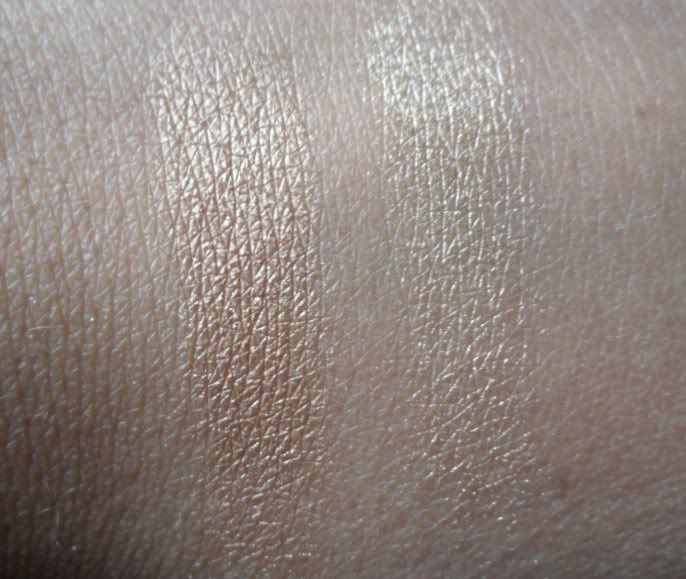 Urban Decay Half Baked (L) & Eternal Sunshine (R)
Eternal Sunshine put me in the mind of Half Baked from Urban Decay when in the pot, but when swatched it became apparent that Eternal Sunshine was more of a buttery gold while Half Baked leaned a bit on the coppery-gold side.
I promise there WILL be a review in the near future :) There's no way I'm not buying more of these!