I can't begin to tell you how many good things I've heard about the Physicians Formula Bronze Booster. To bring a little more perspective, it has a 4.6 rating on Makeup Alley which is kind of rare. I'm not what I would consider a veteran fan of Physicians Formula, having just recently discovered such gems as the Gel Liner Strips and Mineral Wear Correcting Pebbles, but my interest with them is quickly growing, especially after using this bronzer. Check it out after the jump!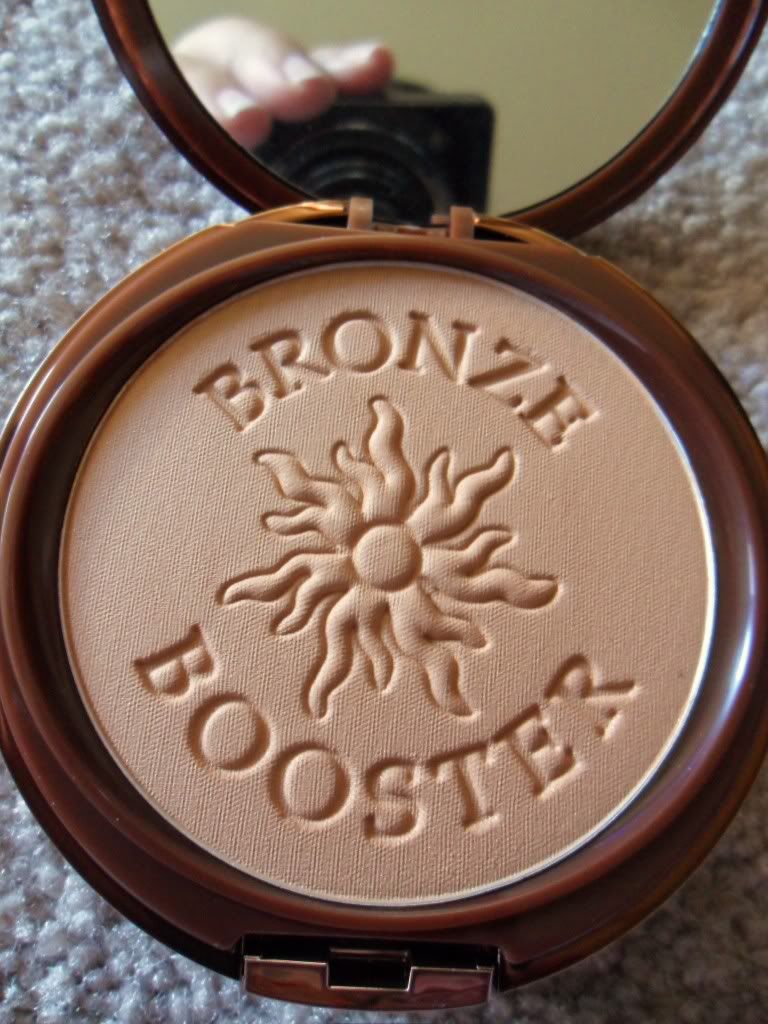 Physicians Formula Bronze Booster in Medium-Dark
Aesthically, I find the the packaging very elegant, albeit a bit bulky. One thing a lot of these companies like to do is give you products housed in these chunky compacts, suggesting that the amount of product you're getting is maximal. Then you open it and you find that over half of it is just empty space being used to store a brush you'll never use. Such is the case here, so don't think you're getting tons and tons of product, just expect a normal amount.
If I hadn't already looked up swatches of this bronzer I would've been a bit worried that the powder was too light for my skin. It definitely takes on a light tan color in the pan, but don't fret as it swatches much darker than it appears. There are a few finely-milled shimmers in the bronzer but not enough to say it's a shimmery product, just enough to lend a very natural glow to the skin. You could definitely use this as a light contour if you'd like.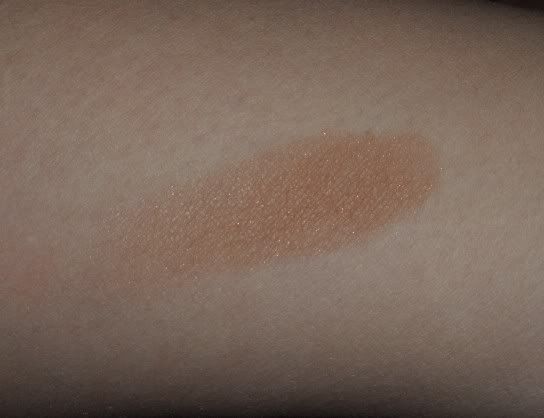 Upon swatching I got another case of the worries. It looked like it bordered pretty far on the red/orangey side of the bronzer scale which I'm not too big a fan of normally. But once again my pretties, don't let that steer you away from this fellow: it looked absolutely beautiful on my face! The best way to describe it is that it seemed to work with my natural skin tone instead of just sitting on it like most face powders do. It was my skin, but bronzed! Another thing I liked was that it's very buildable. You can certainly go from a barely there enhancing glow to a bronzed beach queen look with just a few swipes. No matter how many layers of this bronzer you put on it will not look powdery or chalky :)
If I had one real gripe here it would be the price: $14.95 at my local Rite Aid! For a few bucks more I could have gotten something at Sephora. What's with these drugstore prices these days, man? I though the whole purpose behind shopping at the drugstore was to save money? The only reason I got it was because Rite Aid was having a BOGO 1/2 off sale, spend $20 on PF get $7 +UP back, AND there was a coupon for $5 off attached to the packaging! If it weren't for all 3 of those deals this bronzer would sadly still be sitting on Rite Aid's shelf.
Bottom Line: Amber LOVES <3<3<3<3<3
Aside from the price & bulky packaging, I have no complaints here & really love this stuff. It claims to glow-boosting and that in my opinion is a very accurate statement. I'm anxious to try this out during the summer to see how it works with my tan! I might have to revisit this review come June ;-)
Although, with the weather we've been having lately I might be doing the beach thing in a couple weeks lol. It was 70 degrees where I live in Delaware this past Friday....70 FREAKING DEGREES! But I'm not complaining, I can't stand the normal cold, temperatures around this this time of year. So for me this has been the best winter ever. How about you? Is this warm winter your thing or do you miss the snow?