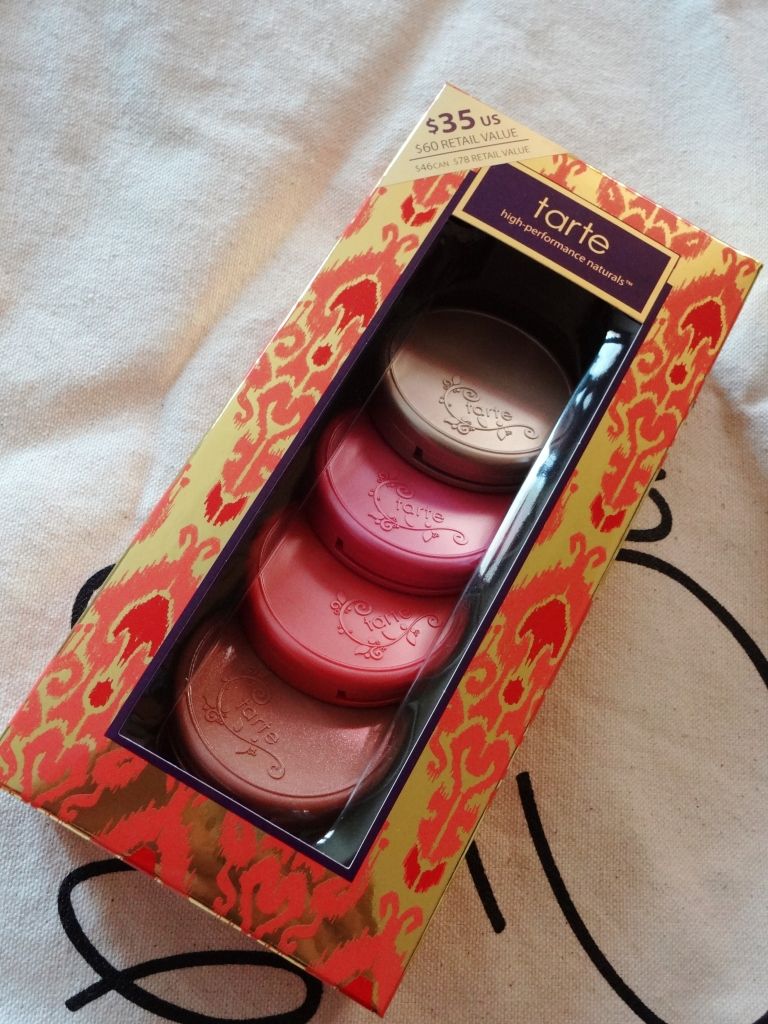 As a makeup freak, this is just about the best time for me due to the high frequency of holiday releases. Many of these are on my Xmas List so I won't be able to showcase them until after Christmas Day, but I did buy a few for myself recently. Among them is the Tarte Fantastic Foursome Blush Set. Check it out!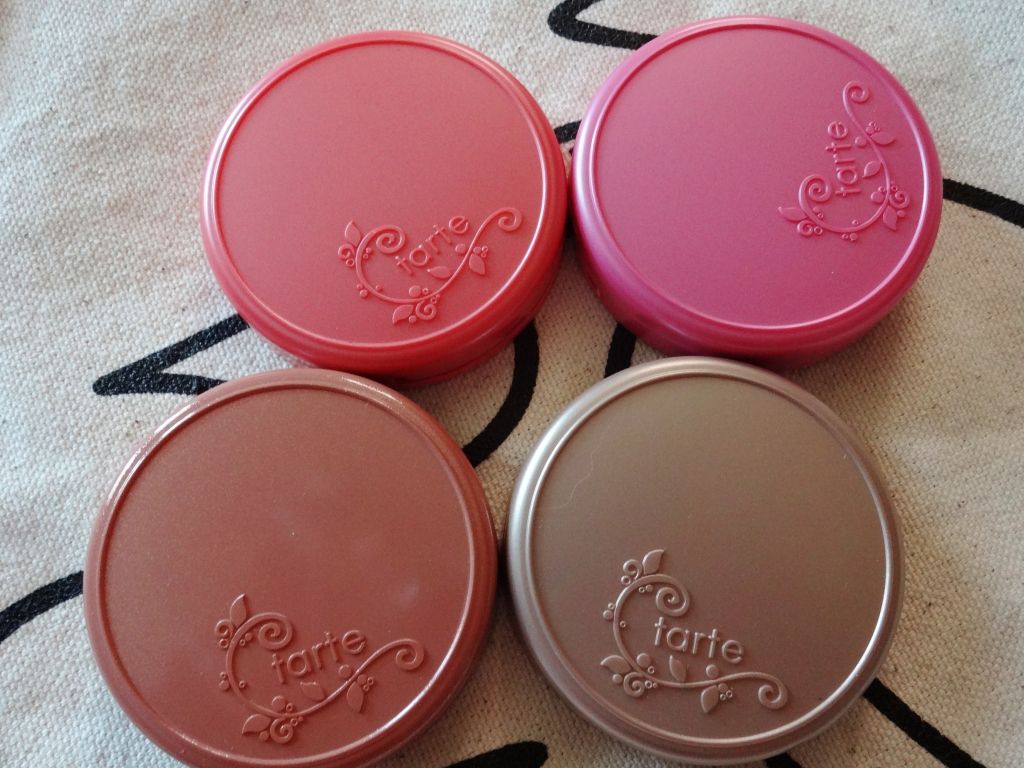 Included in this set are 4 mini's of Tarte's bestselling and much-raved about Amazonian Clay Blushes. Now, when I say mini's, that doesn't mean you're getting samples here. Each of these blushes contains half of the product you get in a full size blush (which is 0.2 oz, whereas these are 0.1 oz.) And just for reference, a full size NARS blush is 0.16 oz, so you're getting an excellent value with these smaller blushes.
Personally this size is perfect for me. I have so many blushes, yet do not where them enough to make a dent in any of them. I'd rather buy the smaller sizes for a lower price than buy more product at a higher price since I don't ever go through them.
For only containing 4 blushes, Tarte included a the perfect variety in shades that I believe makes purchasing this set worth it. You've got 2 bright, colorful mattes and 2 neutral shimmers. Here are the shades: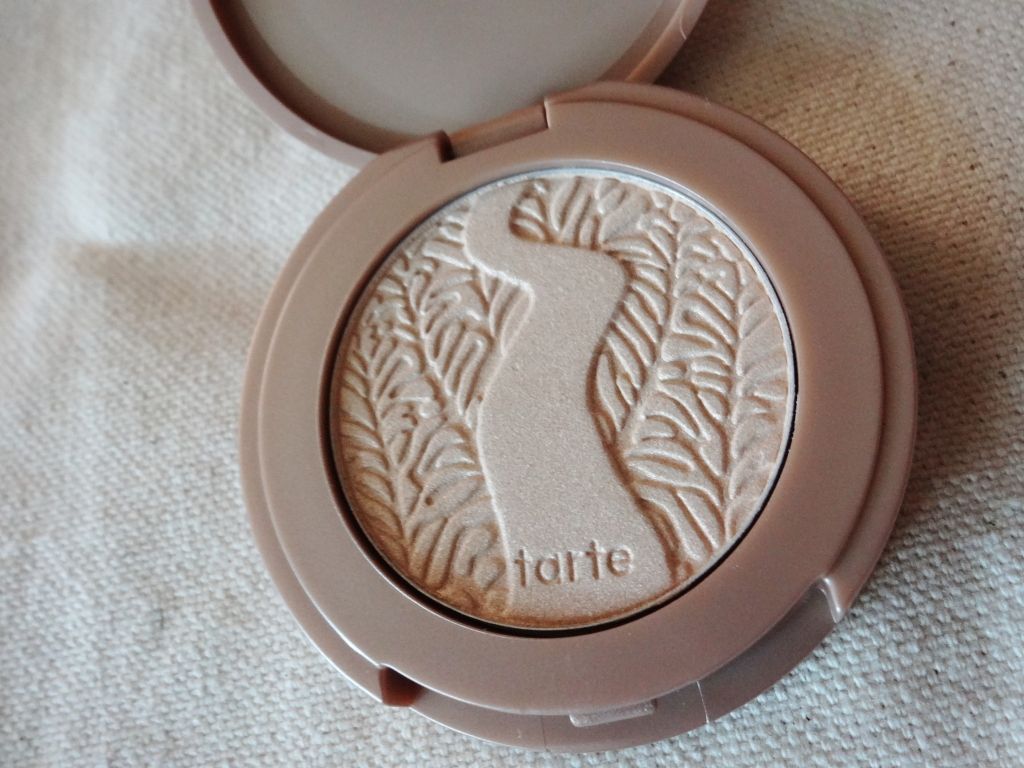 Angelic
Angelic, for me (and most others), would function best as a highlighter. It's a shimmering champagne shade.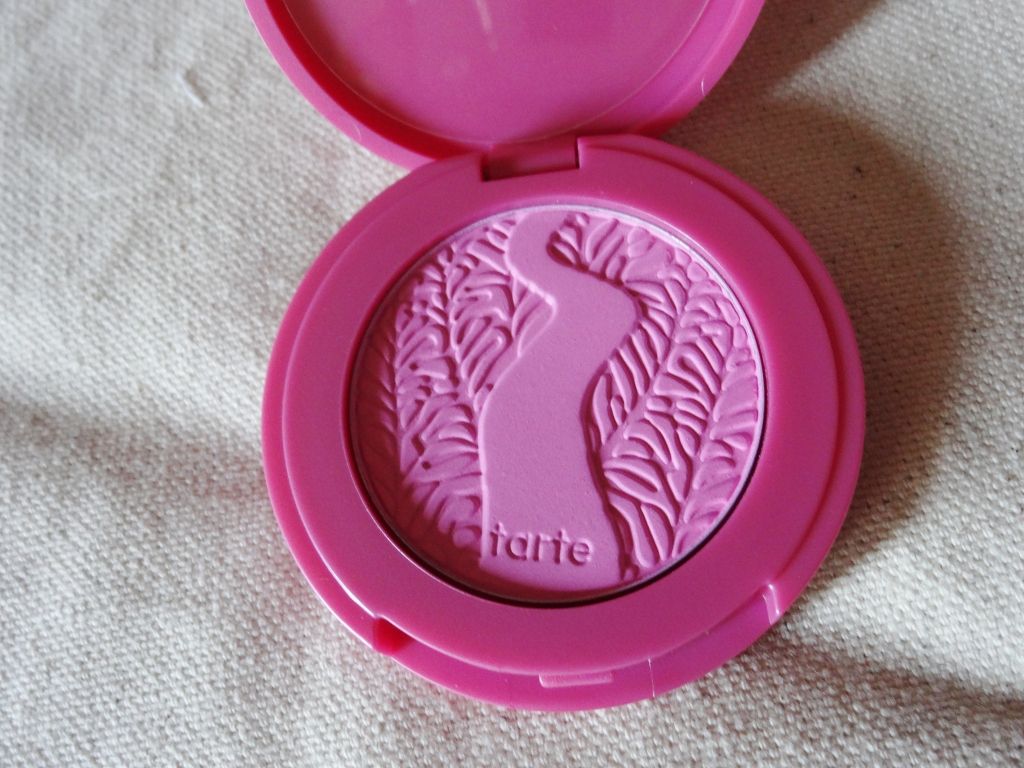 Fantasic
Fantastic is a cool, fuchsia pink matte. It's a bit intimidating for me with my warm olive skin, but It actually gives me a gorgeous pink glow that I really enjoy.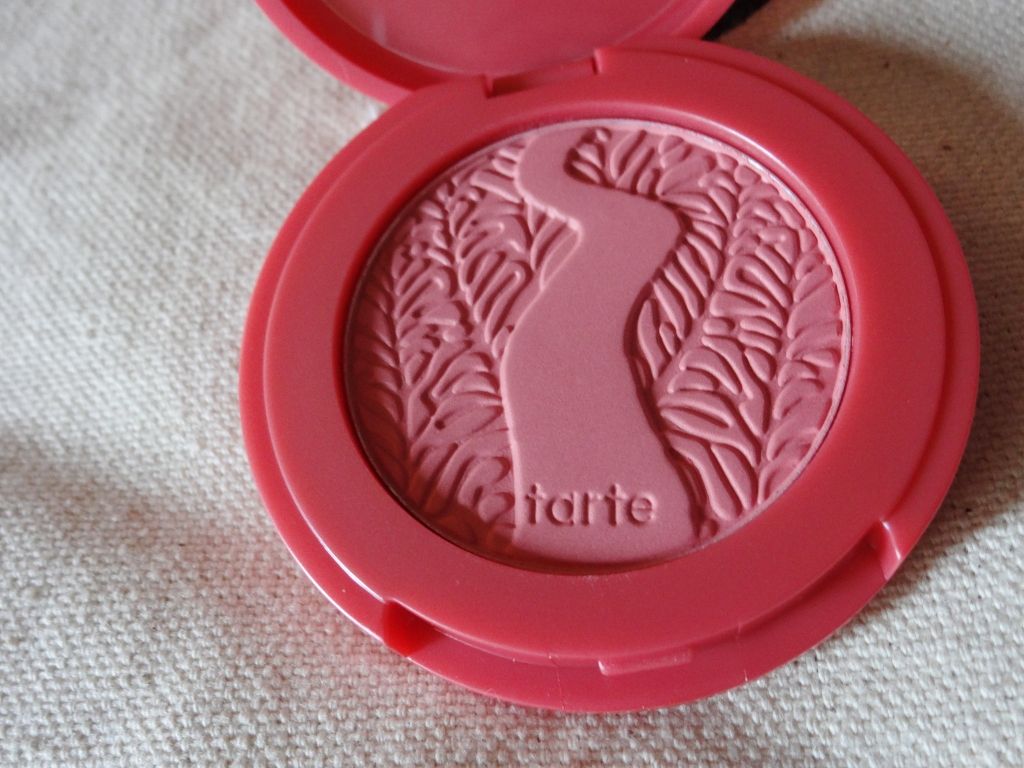 Magic
Magic is a matte corally pink.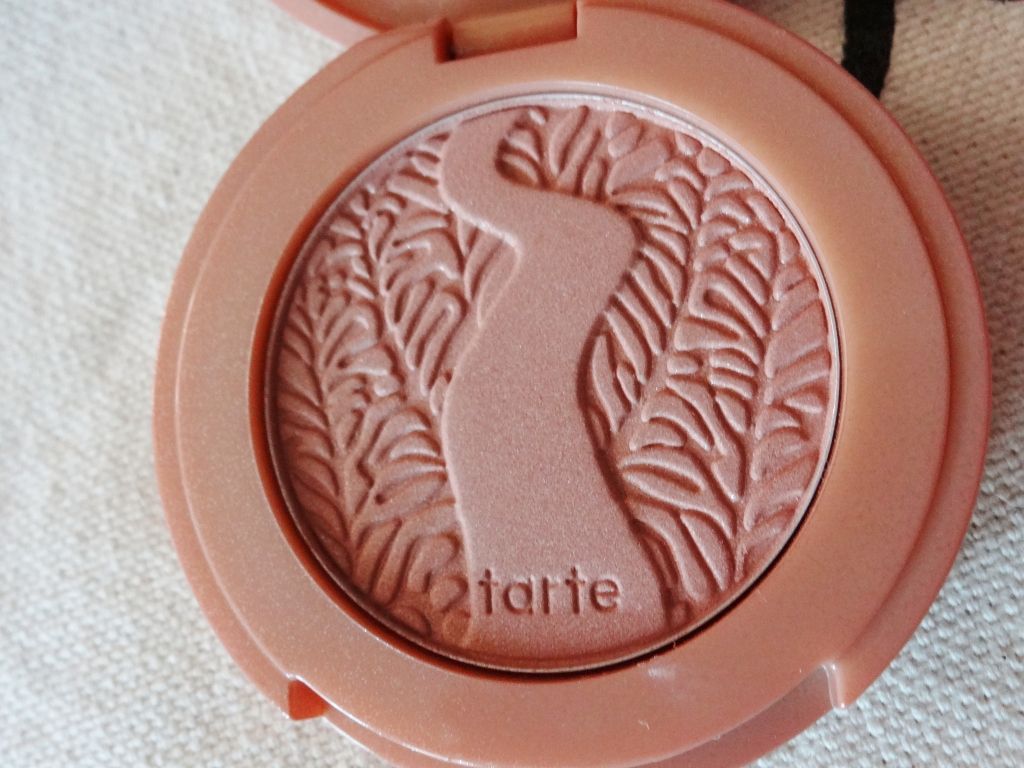 Stellar
Stellar is a shimmering nude. I also found that this shades has just the smallest tinge of rosiness to it, so it's not just a plain brownish shade.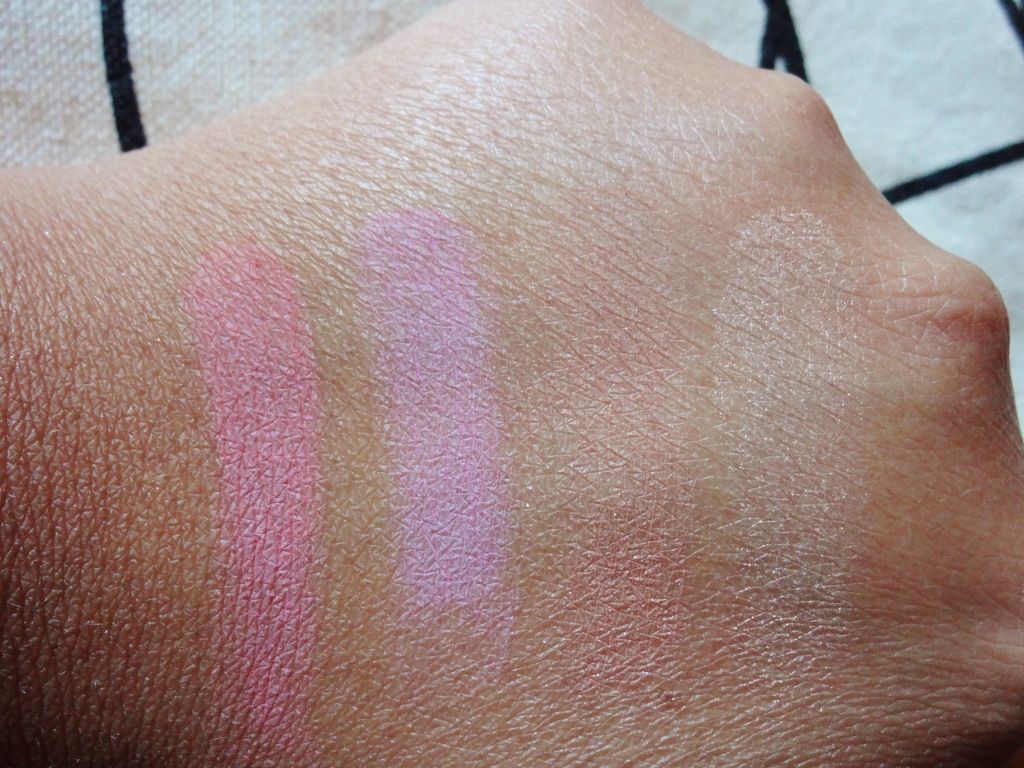 L-R: Magic, Fantastic, Stellar, Angelic
I find that when I swatch Tarte's Amazonian Clay Blushes, I'm never really impressed how the shades look on my hand. They tend to look a bit chalky, bland, and not as pigmented as they seemed they would have in the pan.
It's not until I apply them to my cheeks that I fall in love. They blend so seamlessly and look so natural. Such is the case here for me as well. I was a bit weary when I swatched them but over the last few weeks I've been trying them one by one and I think they all look great on my face!
Bottom Line: Amber Really Likes!
Out of all the kits Tarte has put out for this holiday season, I think this is the one I would go for first. And if you're still thinking about getting any of the sets, you might want to decide fast as this set is already sold out on Sephora.
You can find more information about this set on Tarte's website. It retails for $35.