If you follow me on Facebook or Twitter, you've already heard this apology but I'm gonna say it again: I'm sorry I've been rather MIA lately. It's midterm/project/group work time in grad school right now and I just haven't been able to sit still long enough to put out quality posts. One of the casualties of this situation has been September's Glossybox, which I've had a while now and am just now getting around to showing. And that's a real shame because it's quite awesome....
The Glossybox comes in this lovely light pink box that I really don't see myself throwing away. It's a step up from other beauty boxes/bags I subscribe to in terms of price, but the samples included are also a lot bigger, most of them being full sized!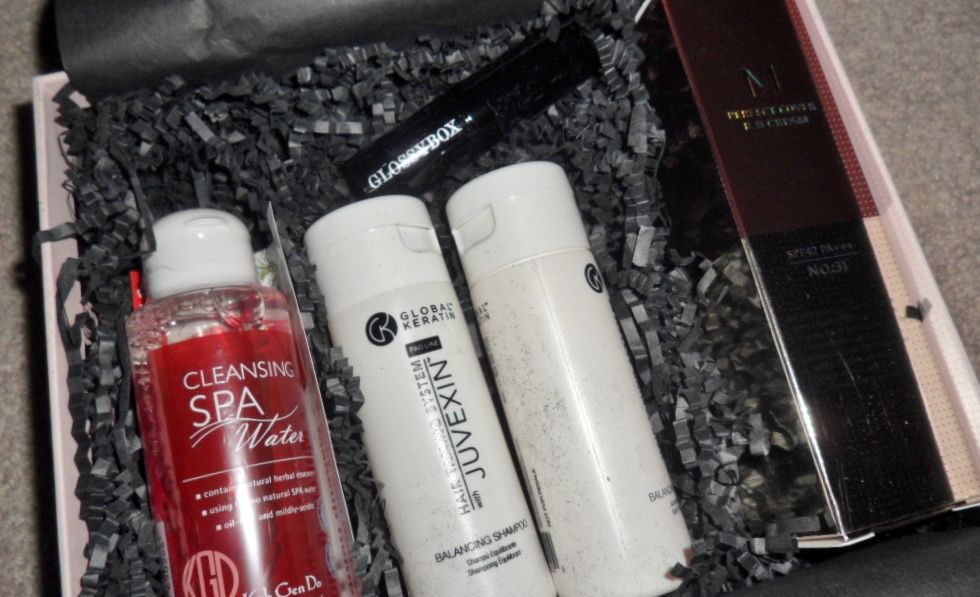 Included in September's box was:
Koh Gen Do Cleansing Spa Water (full size)
Kryolan for Glossybox Lipstick in Glossy Pink (full size)
GK Hair Balancing Shampoo (deluxe sample)
GK Hair Balancing Conditioner (deluxe sample)
Missha M Perfect Cover BB Cream SPF 42 in No. 31 Golden Beige (full size)
I'm excited about every single one of these products. Even with the price increase, I wasn't expecting to get this type of stuff AND the amounts in each! Especially not a full sized BB Cream. And not only is it a full sized BB Cream, but it's also a REAL BB Cream. We're not talking one of these tinted moisturizer wannabes popping up in the US market. I've heard amazing things about Missha M BB Creams from all types of BB Cream enthusiasts.
I also can't wait to use the Koh Gen Do Spa Water! I'm always looking for a good makeup remover.
Bottom Line: Amber LOVES!!!!!
I was a little hesitant about subscribing to Glossybox since it's more than double the price of my other monthly subscriptions, but for what I got I think it's more than worth it. I highly recommend this box and I can't wait to get this month's. Hopefully I'll be able to post about that on time ;-)
You can find more information and get your own subscription at the Glossybox USA website. It retails at $21 a month.