I stopped by Kohl's last month to find some shoes for my sister's graduation and I found a bunch of the 40 Shadow Palettes by Flirt! cosmetics in the clearance section. It was only 15 bucks, so I figured, hey, why not? Apparently it was a limited edition product for the 2011 Holiday season. Come to find out, Flirt! is actually owned by Estee Lauder so I was anxious to see the quality of these shadows and I figured those of you who've never used Flirt Cosmetics would like to as well, so here's a review and some swatches!
I'll get the sucky stuff out of the way first and say that I'm not a fan of the packaging. I thought that I could chuck the box it came in, (the pink box you see in the photo above), and the actual palette was in side. Nope. Everything that you see here is the actual palette. It's just a box that has a magnetic closure and cutesy little bow.
And as you can see above, the shadows are just in a cheapo plastic insert that sits in the box. Luckily though, the shadows make up for the bummer packaging!
You get 40 generously sized shadows with this set. I want to say they're the same size as MAC shadows but as I don't own any I'm not quite sure about that. The shadows are buttery smooth and aren't powdery at all. I haven't used this palette much yet though because, being that it was released for the holidays, the colors aren't up really up my alley for what I prefer in the summer, but I think this is going to get some heavy usage from me come Autumn.
I also can't confirm it myself, but I've heard from other ladies who already have this palette that there a lot of MAC dupes in here!
Top Row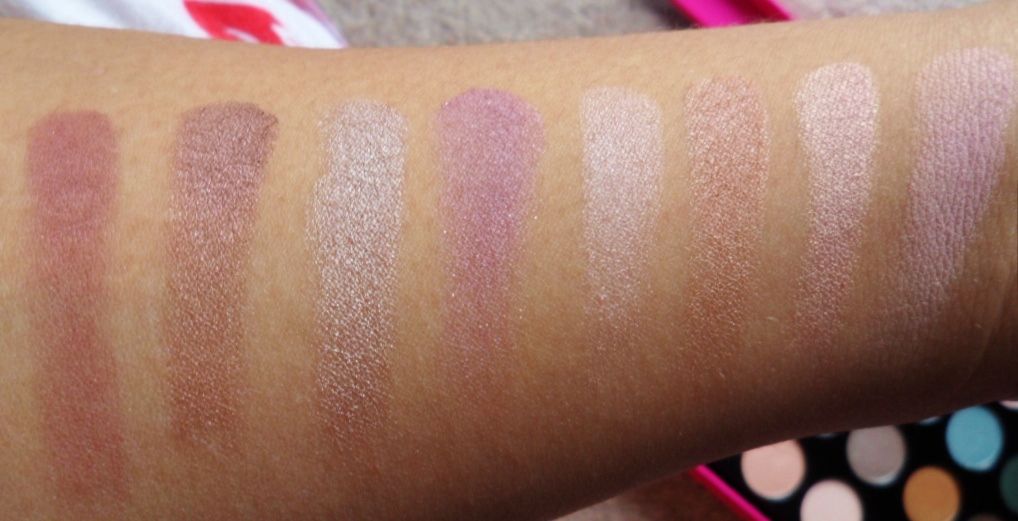 2nd Row from Top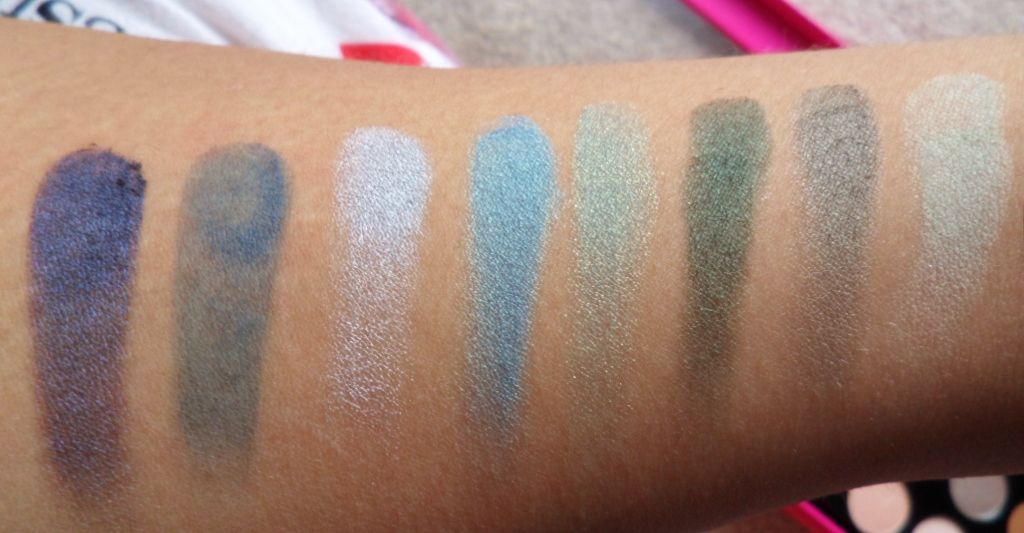 3rd Row from Top
This is the first real stand-out row for me. I absolutely love the last 5 shadows in the row. Especially that shadow second from the right. It's a gorgeous green metallic taupe and I don't have any shade like it.
4th Row from Top
The second shadow from the left, is that a MAC Charcoal Brown dupe I spy? Or maybe the one next to it?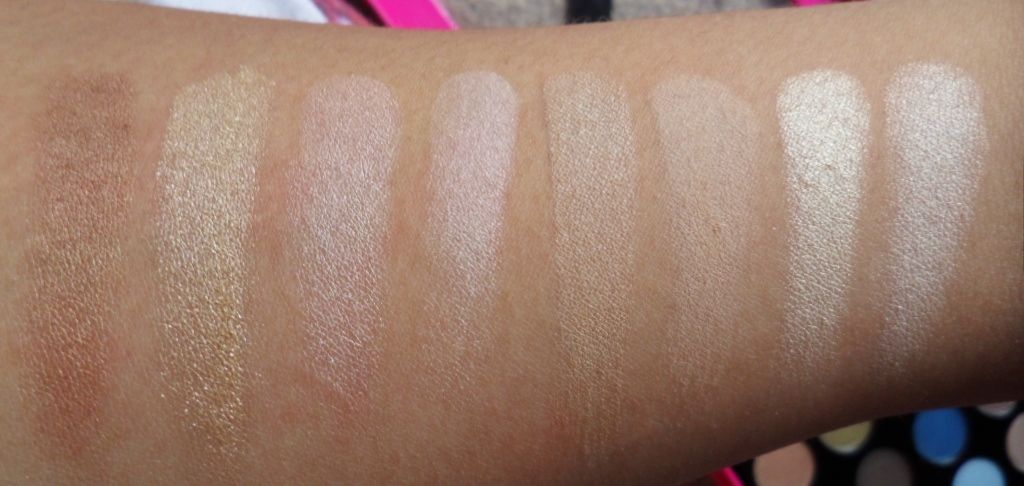 Bottom Row
This is probably my favorite row of the set. It's so hard to find creams that aren't too powdery or don't go on sheer but all the creams in this row accomplish both! I also like the buttery golds included here as they're very flattering on me. It was this row that really convinced me that this was a good palette.
Bottom Line: Amber Really Likes!
There are a few shadows here that aren't all that great, but overall I think this is a nice palette to have. I get nervous buying these big, blockbuster palettes because some companies make it about quantity over quality but I didn't have to worry about that too much with this Flirt! set.
As far as availability, they are limited edition so it may be hard to find. I bought this at a Kohl's in the middle of Pennsylvania and there were a ton in stock, but at my local store here in Delaware, they weren't available at all so it depends on where you are I guess.
If you can't find them in your local Kohl's anymore, AllCosmeticsWholesale.com has them for $20 which is still a pretty good deal for the amount of product you get.