NYX Blushes are just plain out great. They have a wide range of colors, all pigmented and smooth. Personally I own 4 and they make my face look sooooo much brighter and glowing. Check out the 4 shades I own after the jump!
Pinched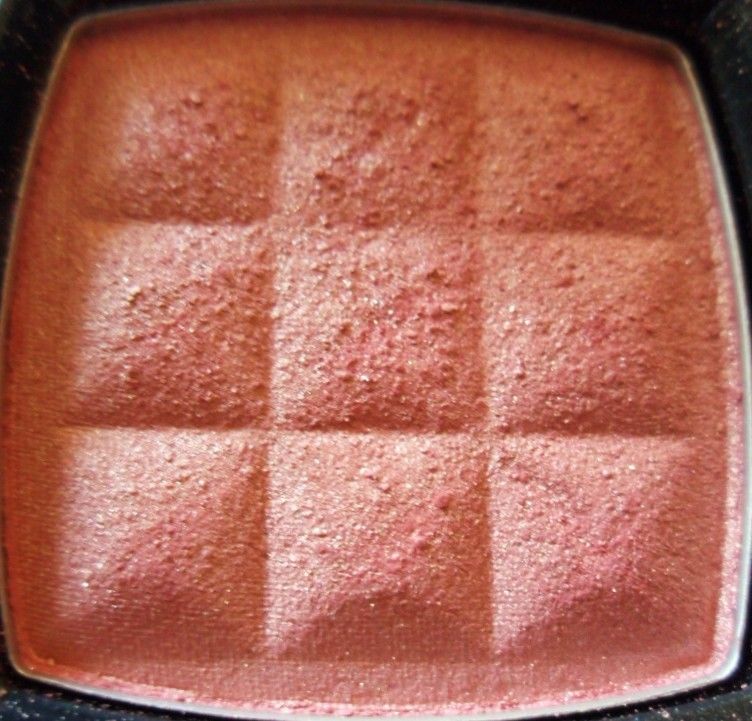 Pinched
Pinched was the first shade of NYX's blushes that I've ever owned, as you may be able to tell the diminishing print of the surface. I've heard many people compare it to the ever so popular NARS Orgasm and though I can't confirm this myself, I can see why others do. It's that peachy-pink with golden shimmer that every girl should own.
Summer Peach
Summer Peach
Summer Peach is definitely going to be a staple for me this summer. It's a darker peach shade than most peach blushes and packed with gold shimmer. Surprisingly, even though it's loaded with shimmer, it remains non-overbearing. It goes beyond a glow but just offers a fun, celebratory effect (I hope that makes since :))
Rose Garden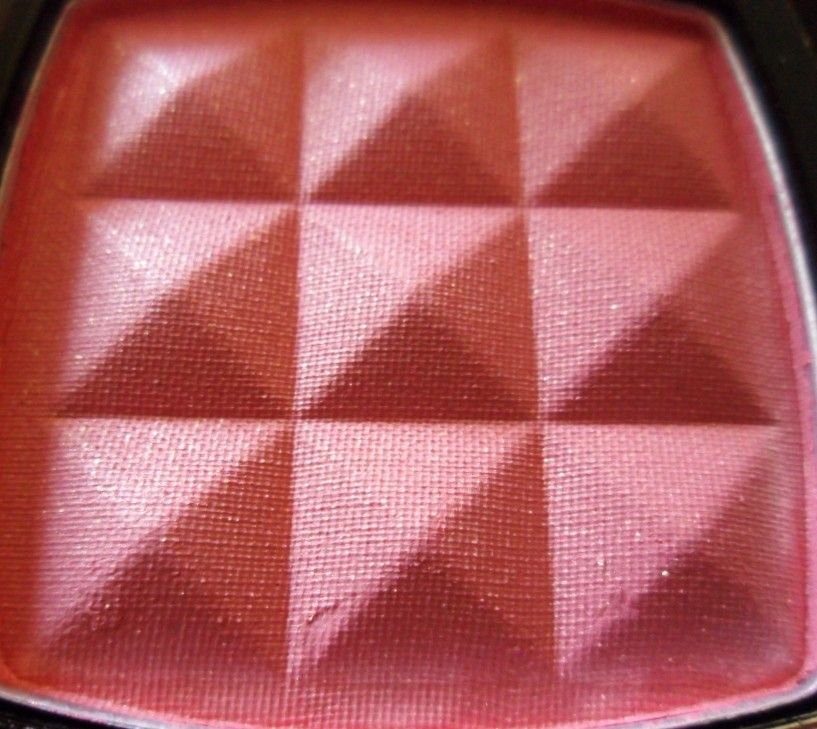 Rose Garden
Rose Garden is a pretty, youthful pink with gold shimmer. The rosiness of this blush escapes me for the most part, but it might show up more rosy on other skintones. A good shade for spring definitely.
Amber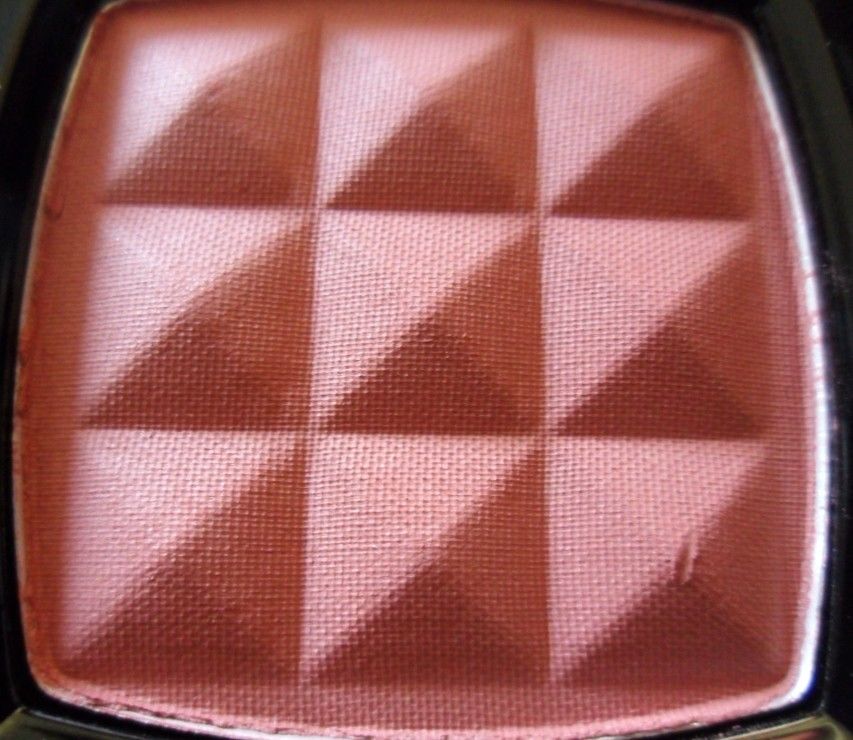 Amber
The only matte shade I own, Amber is a darker, dustier peachy-pink. Kind of like what Summer Peach would be without the shimmer and a bit more pigmented. Before you ask, the answer is yes: I did buy this because of it's name. I'm that type of girl that loves anything with her name on it ;-p This is the one blush of the bunch I own that I think would be better suited for me in the fall.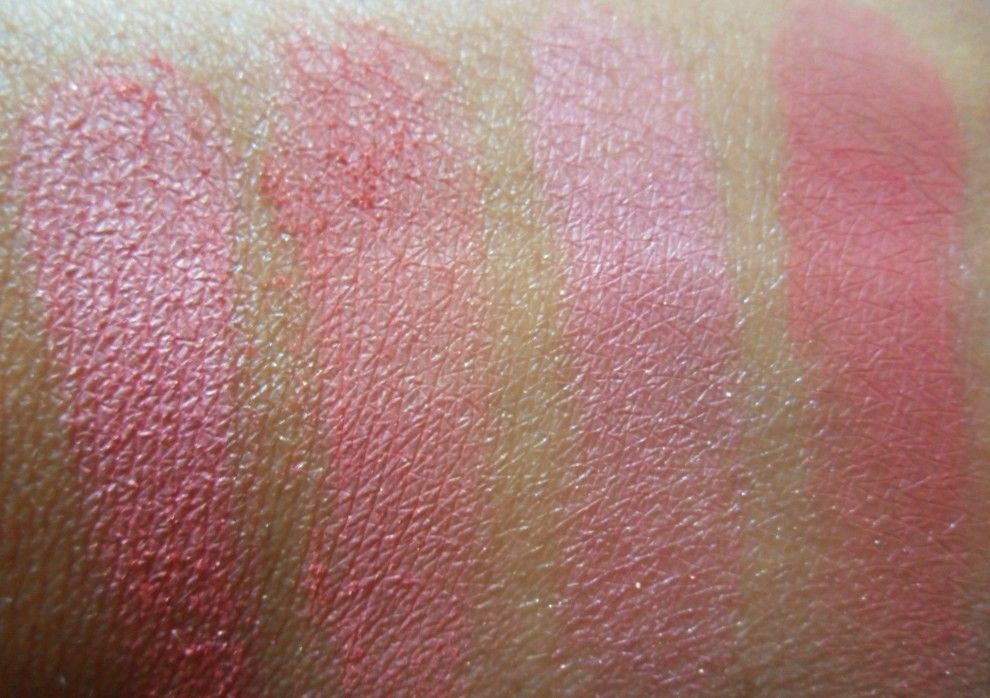 L-R: Pinched, Summer Peach, Rose Garden, Amber
Bottom Line: Amber Really Likes!!!
These are all newer shades NYX has added within the last year or two. Most of their other blushes are pretty much all matte, which I think is a good thing. It's hard to find any cosmetic in the drugstore these days that doesn't have much shimmer in it, so it's nice to have that option even though I tend to gravitate to blushes with a bit shimmer.
You can check these out at NYXcosmetics.com and they range in price from $4-$6 each.