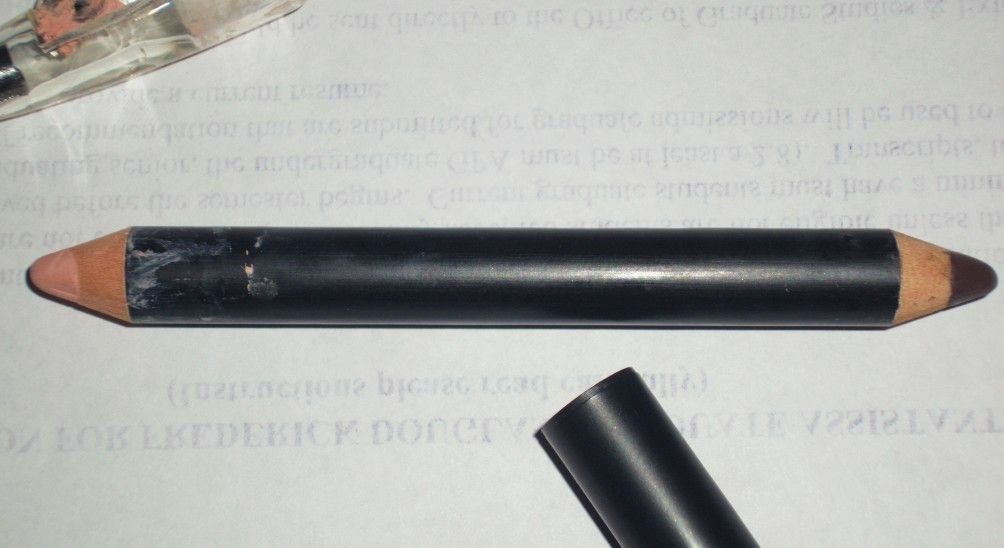 When I first tried the e.l.f. Studio Eyebrow Lifter & Filler I wasn't too impressed. Part of the reason was that at the time I wasn't too into my brows. I've always had very sparse brows that I never even bothered with until recently. But then one day, about a year later, I found myself in need of a nude liner for my waterline and found this the only thing that would do in my collection. It was fantastic, so I decided to give the other end another try and I got the hang of it, and I've been using it daily ever since. Find out the great, and not so great things about this product after the jump!
The pencil is jumbo-sized and has 2 sides. First the Filler: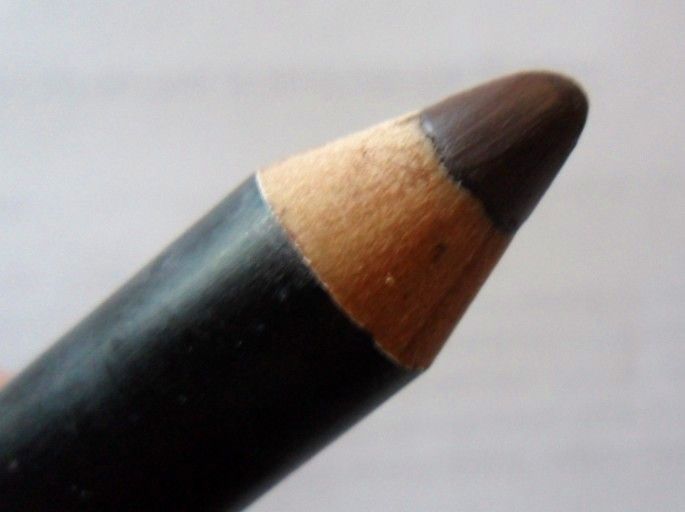 Filler (in dark)
The problem that I first encountered with this product laid completely with the filler side. It's way too creamy and pigmented for a brow pencil. Typical brow pencils tend to be of a drier, sheerer texture since most people don't want it to be totally obvious that they've drawn in their brows. You have to have a very light hand to fill in your brows with this side, there's no room for heavy-handers here. I also found that the creamy nature applied too much product to brows, so much so that you could see little balls of the product forming on some of my brow hairs; not a good look. Running a spoolie through your brows after application of the filler is a MUST ladies! Also, due to it's large size, precise application is made a bit difficult
I have learned to work with this however. Once you get the hang of it it's not that bad. Although the size can impede your ease of application, it also speeds it up since laying down a few lines is enough for me. It's also the perfect shade my brows. I bought it in Dark and lucky for me it's very neutral, instead of leaning too warm like a lot of brow pencils.
Then you have the Lifter:
Lifter (in ivory)
The lifter side is meant to be applied as a brow bone highlight. You can also use it to outline your entire brow, the way some do with a concealer. Doing either technique will visually lift your brow area. This side has never given me any trouble and I like it very much. I especially adore it because it's versatility. You can also use this in the waterline to make your eyes look bigger, or in the corners of your eyes for a wide awake, brightened look. Hell, you can even use it as a highlight all over the face if you want. Getting this product is worth it just for the Lifter alone!
Swatches: Lifter/Ivory (L) & Filler/Dark (R)
Hopefully you can tell from the swatches what I meant by the Filler being too pigmented. And if you look closely you can see the product clinging to the hairs on my hand, which is similar what it does to my brows if I apply too much product. Just a note, the Lifter side has a pink tone to it, just in case you're wondering.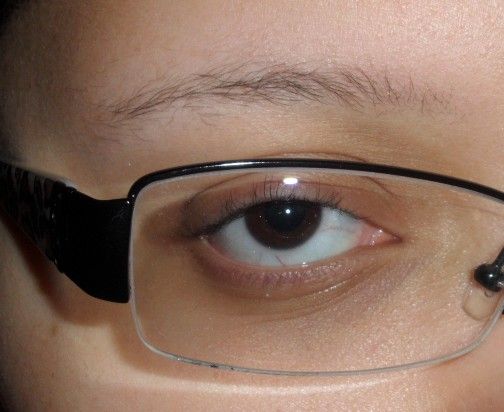 Bare Brows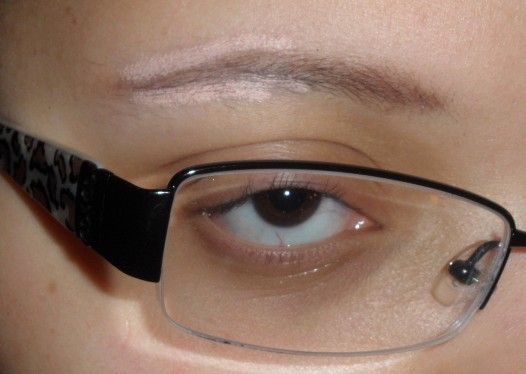 Filler applied/blended & Lifter applied/unblended
Both Filler & Lifter applied/blended
Bottom Line: Amber Really Likes!!!
Even if the Filler side was completely impossible to work with, I would still really like this product just for the lifter side. I've been using it almost every time I apply makeup. And although in some ways the filler can be a pain, it is good for times when I don't have a lot of time to fool with my brows.
You can get this product for $3.00 at eyeslipsface.com